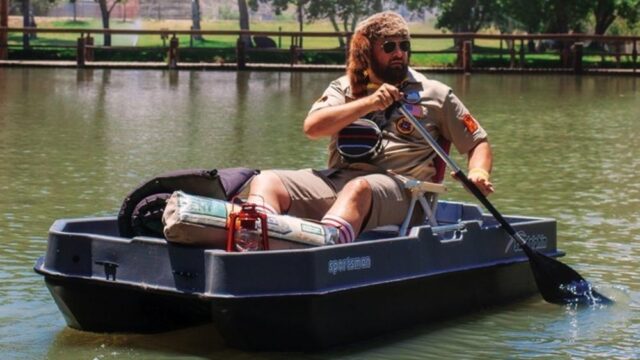 On October 2-4 Dirtybird Records hosted a whole slew of house-heads at Oak Canyon Park in Silverado, CA for their inaugural Dirtybird Campout.
The Campout was devised as a combination of a music festival and summer camp, and if you attended the event or had a chance to read our recap, you would know that they not only succeeded in that light, but Claude VonStroke and the whole Dirtybird crew threw one of the best parties of the summer.
Talent shows, Archery, Boat Races, Tug-of-war, Volleyball, and countless more activities all with that signature booty-shakin\' Dirtybird soundtrack lasting from dusk till dawn.
Check out the official recap video below. If you were there you\'ll relive a small taste of the madness, and if you weren\'t you\'ll set aside money to buy your ticket for next year.