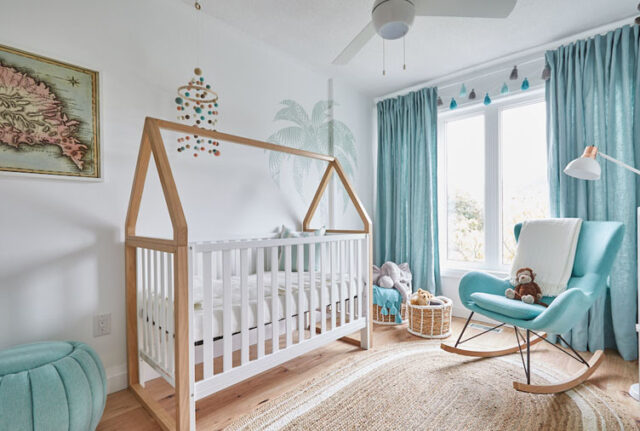 Are you wondering when the best time to start a nursery is? Or you may think you have started earlier to decorate your nursery? There are many questions because of the excitement of welcoming the new family member. Here we will discuss every possible solution regarding the nursery decoration, such as the early stage to start decorating or when you should start? Let's take a break and relax and learn more about nursery design.
When Is It Early To Start Nursery Decoration?
The first trimester of pregnancy is too early to start the nursery. You should take time to enjoy the new news and relax at the beginning of your pregnancy. Although you may be tempted to start planning and start online research on the decorating nursery right away, it is unlikely that you will need to purchase furniture immediately.
At the starting phase of pregnancy, you are not aware of the baby's gender. To know the gender, you have to wait for 20 weeks. However, it is recommended to decorate the nursery after this. It makes it very easy for you to choose a gender-specific theme for your baby room. If you want neutral themes like leaf wallpaper oceans, stars, sky, etc., then you may start earlier or you can visit https://www.wallmur.com/wallpaper/leaf-wallpaper .
Morning sickness, physical changes, and other issues may cause you to feel less well during the starting phase. Do not overexert yourself by dragging furniture, painting walls, hanging photos, or performing other design activities.
The second and final trimesters of pregnancy, much like the first few weeks, can be brutal. Pregnant women shouldn't lift heavy furniture, inhale paint fumes or use power tools. Do not wait until the eighth or ninth months of pregnancy to build the baby's nursery.
In the last trimester, the baby can also arrive at any time. Your nursery should be ready for your baby when they arrive. Your baby will not use it immediately after birth, but your nursery must be completed during the baby's arrival. No one wants to do nursery work during maternity break. Overall, the early second trimester is the best time to start the nursery.
Timeline for Planning and Working on Your Baby's Nursery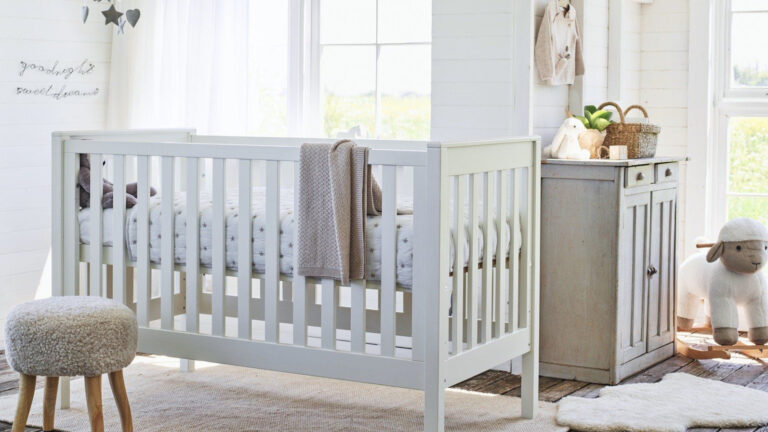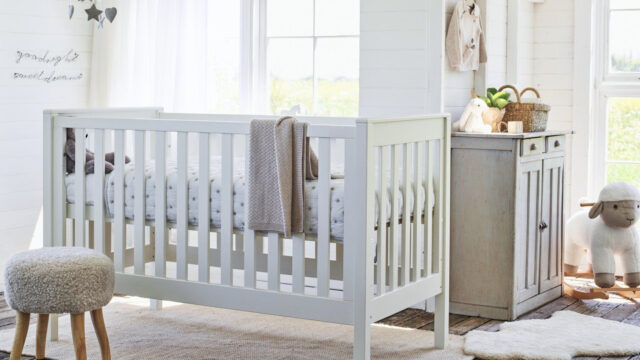 Months 4-5: The second trimester is here, and it's time to plan!
Morning illness is almost over now. You may already know the gender of your baby. It is the right time to tighten the belt and get ready to go. It is essential to determine your budget, room, and theme.
You should now have three vital things sorted out: which nursery you want, how considerably money you will spend, and what theme you are selected for.
Now is the right time to see everything with a broad vision. This will allow you to see the number of items you need and reuse. Although you don't have to know exactly what color sheets you need or the paint color, a general idea can help plan the theme. Your furniture, fabric, and decor choices will depend on the theme, budget, and available space.
Months 5-6: It's time to buy baby nursery furniture.
Are you unsure when and how to purchase nursery furniture? This is the right time to do so. After placing your order, it can take several weeks to deliver your furniture.
You will need to assemble and set up most of the furniture before you can place it in your child's bedroom. Consider how far ahead you'll be when the furniture arrives if you are the one doing the assembly. This will help you decide if you need a professional setup or if your friends and family can help.
Months 6 -Good Time To Work On Nursery Walls
It's a brilliant idea to get rid of the dirty walls before all the furniture arrives. You can paint, trim, and hang wallpaper or any other decoration you choose. This allows the space to breathe and air out before you use it.
Wall decals and protective tracking can track cords running up walls. Permanent lighting can also be installed if necessary. Pregnant women should not be advised to be in contact with paint smells or climb ladders. It's a smart idea to get help from friends and family when you're painting.
Months 7-8: Place furniture, decorate!
After placing your furniture, make sure to determine the free space. Finally, add any extras such as rugs or decor. Before your baby arrives, you can test different layouts to see which one works best. You should also consider your closet. This is the perfect time to keep the tiny cute outfits and extra baby accessories in the storage racks.
Month 9: Completion of the Baby Nursery
It's important that everything will be done by the end of the third trimester or month nine. You should finish it a few weeks before your due date in case your baby arrives earlier than you expected.
When Should A Baby Have A Nursery Ready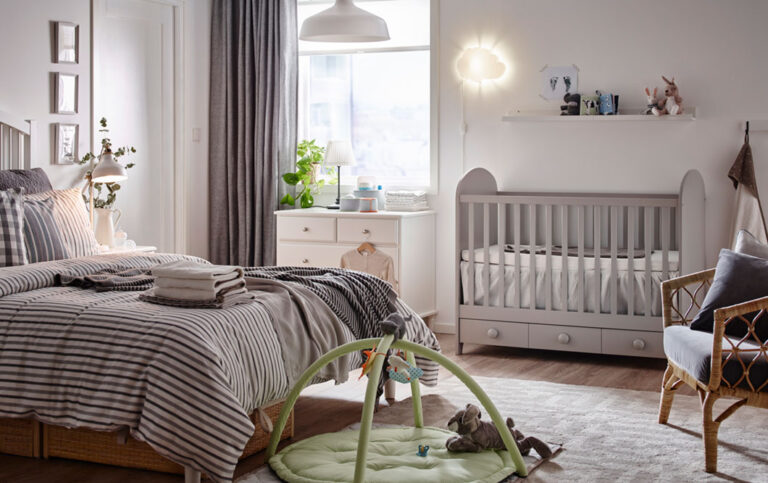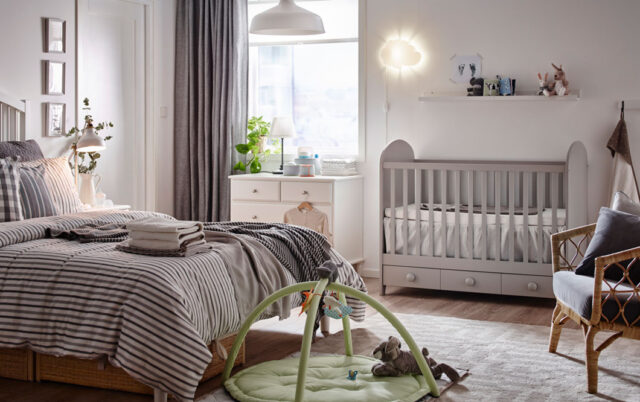 It is best to complete it a few weeks before your scheduled delivery date. Start ordering furniture for the nursery room set up by six months if you are starting from scratch. After it arrives, you can arrange, decorate and finish your baby's nursery.
Because most parents share rooms, your little munchkin will not be able to use their room right away. They will most likely spend some time in the nursery during the day, whether napping, playing with the baby, or dressing.
Moreover, it is essential to remember that a baby's nursery should not be a concern if you are in the middle of your postpartum period.
Bottomline
So, here we are ending up with a pro tip: It is a good idea to arrange your nursery decor and baby shower around each other. Most of the baby nursery items you will need for your party will be purchased at your baby shower. This means you won't have enough time to set up and decorate your nursery until after your party. You should schedule your baby shower early enough that you have an excellent time to plan, organize and decorate.