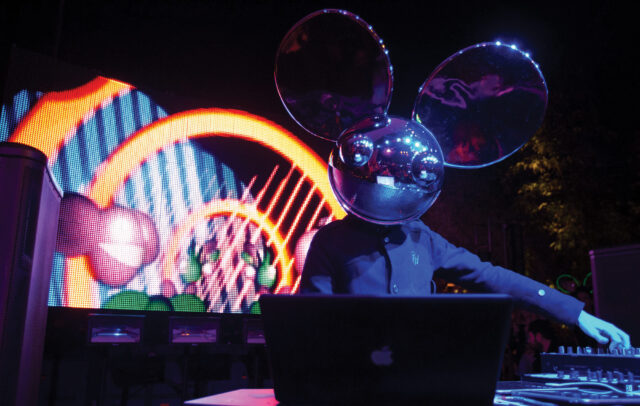 We\'ve seen plenty of experimental demos from Joel Zimmerman released on his Soundcloud on a pretty consistent basis. Beyond the recent Kaskade collab, however, the last time we\'ve heard an official track from the mau5 was back in 2014, and that was an entire album, while (1<2). Although this one was first dropped as a demo back in April, \"Snowcone\" essentially has been mastered to the exact same sound design.
In what is most likely the first track from his new album, which is rumored to drop this year, \"Snowcone\" signals the exact artistic direction deadmau5 has been going with his \'no frillz\' sound designs lately. The chill track is ambient, bass heavy, and spacey, and especially caters to the direction that the EDM scene seems to be moving in terms of ear-tastes…a direction deadmau5 will most certainly lead the masses. Joel took to his Twitter yesterday (May 26) by casually understating the track, \"need a little more filler crap for the album thing.\" This one is far from filler crap, it\'s pure gold.
Listen below, and purchase the here via iTunes.