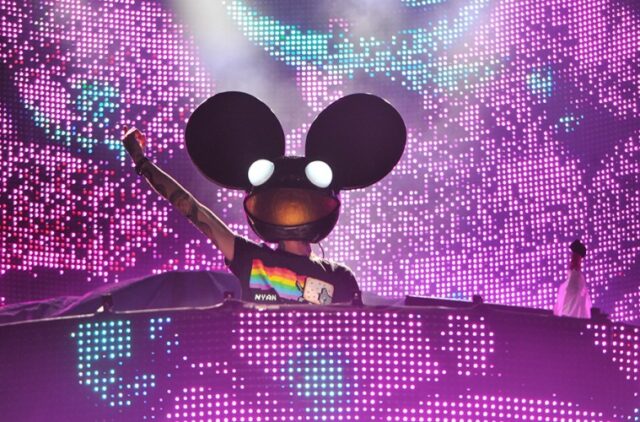 It\'s been a week since we last announced that deadmau5 would be hosting his very own Apple Music Beats Radio 1 show, joining the ranks of Eric Prydz and Skrillex. Ever since, the ubiquitous house producer has been dominating headlines with his most recent escapades joining the Zedd-Diplo fued and his heavy presence at Ultra Miami.
Yesterday, Joel Zimmerman shared a stellar mix for Apple Music subscribers ears only, but you can stream the whole two hours on Mixcloud. For the first hour, Zimmerman took us through "Joel's Favorite Tracks," delivering a diverse selection of tracks from Aphex Twin, Ben Frost, Tycho, and Nils Frahm (to name a few). For the second hour of the broadcast, "In the Mix with Deadmau5," Zimmerman ventured into the darker realms of techno-land with notable selections from Black Gummy, Agoria, and a plethora of BSOD.
Stream the first episode of "Mau5trap Presents…" and view its track listing below.
FREE DOWNLOAD
[sociallocker id=14197]Download[/sociallocker]
Tracklist:
Hour 1: Joel's Favorite Tracks
The Piano Drop – Tim Hecker
A Break In the Clouds – James Holden
Windowlicker – Aphex Twin
Winter Linn – Clark
Remnants – Max Cooper & Tom Hodge
Theory Of Machines – Ben Frost
Reach For The Dead – Boards of Canada
Vessel – Jon Hopkins
Opening – Philip Glass
Coastal Brake – Tycho
Jupiters – Four Tet
Says – Nils Frahm
Hour 2: In The Mix with Deadmau5
Sketch 5 – Tim Hecker
Unbreakable Silence – Ben Frost
Super Breakfast – BSOD
Tell Me – No Mana
Super Breakfast – BSOD
Milton – BSOD
DJ Boris – Can You Hear Me (Enrico Sangiuliano Remix)
Open Eye Signal (George FitzGerald Remix) – Jon Hopkins
Lunar – Jeremy Olander
Paint and Chemicals dept. (Dub) – Phil Kieran & Jochem Paap
Sleepless (Stephan Bodzin Remix) – Pan-Pot
Panta Rei (Jon Hopkins Remix) – Agoria
Scorched Earth Policy – Matt Lange
The Unseen – BlackGummy
Conjure Dreams – Maceo Plex
Wir (Max Cooper Remix) – Stephan Bodzin
White Cyclosa – Boards of Canada
Avaritia – deadmau5
Coelacanth II – deadmau5
H/T Dancing Astro