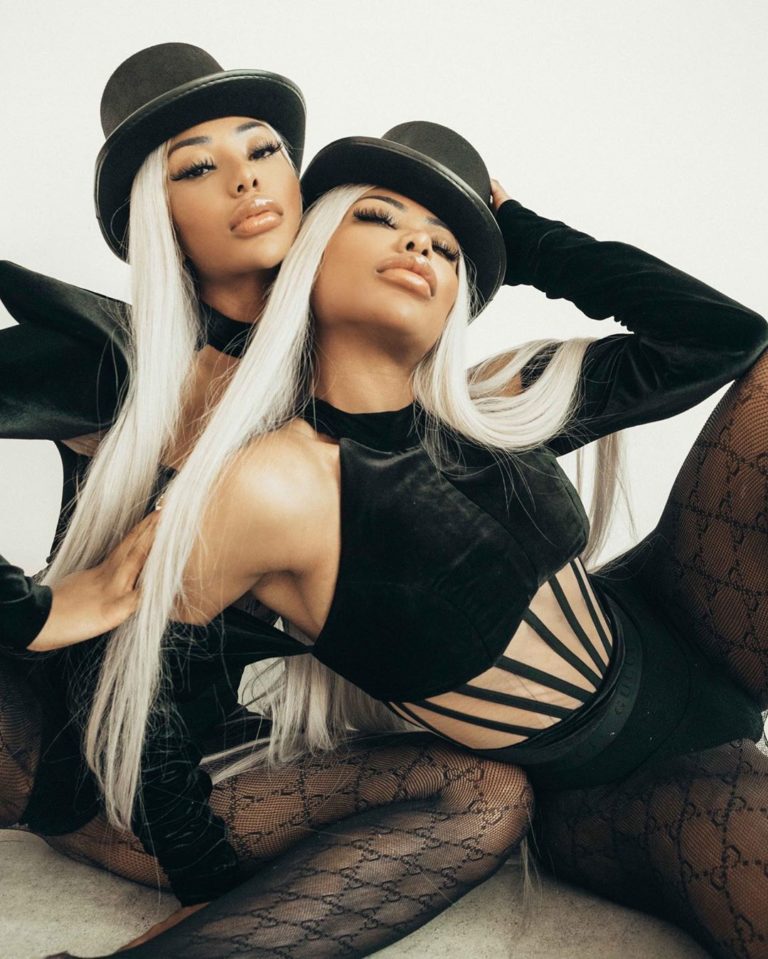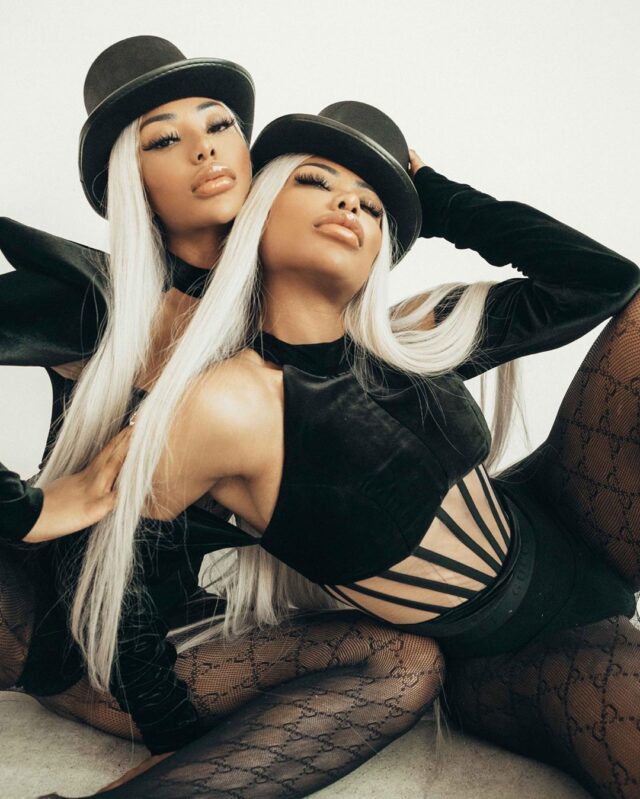 Double trouble! The bombshell twins, Shannon and Shannade Clermont will blow your mind every time they post a new snap.
The identical twins are very aware of their curvaceous bodies and are not shy to show some skin in order to treat their 1.5 million fans on Instagram right.
This time, the vaporous 20-year-old hotties, enjoyed a sunny day by the pool while wearing blue Versace underwear instead of bikinis.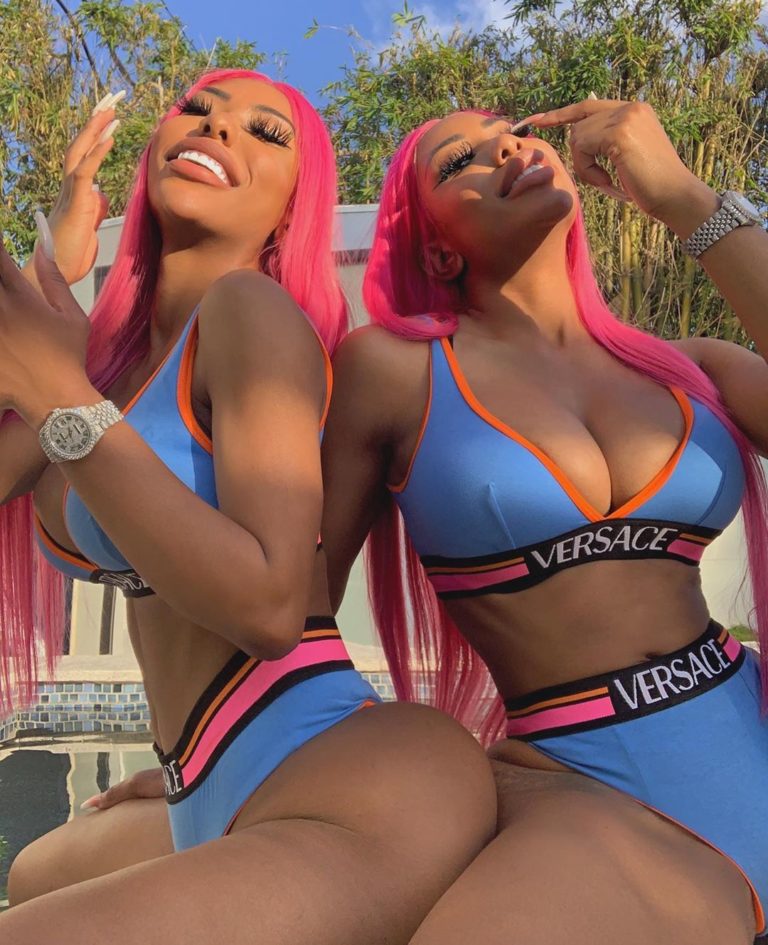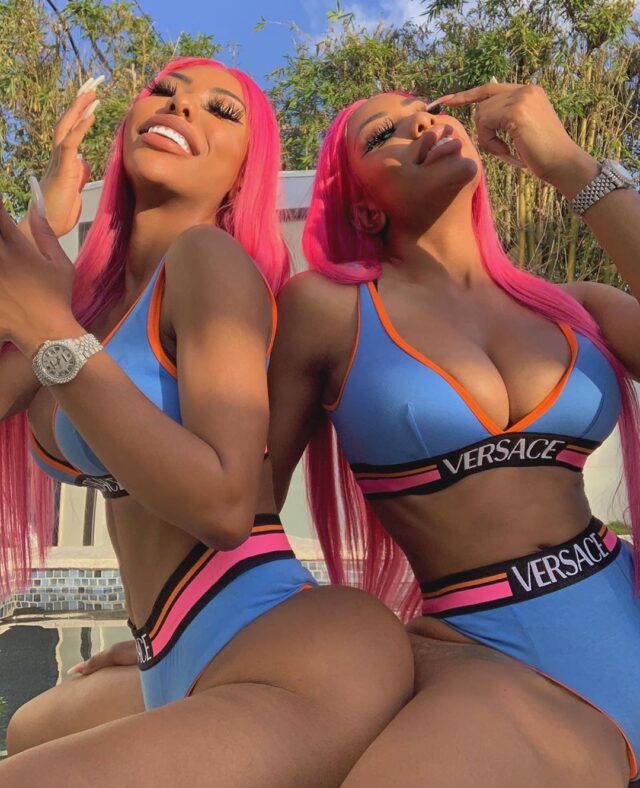 The two look identical, with the same hair, nails, makeup, and accessories. They shine with their big smiles with extremely white teeth.
Read Also: Tiger King's Bombshell Nanny Is Raising the Temperature on Social Media
Their Instagram account is constantly on fire, and the comment sections blow up every time the new photo is published.
Read Also: Sensational Sofia Jamora's Showing Off Her Fantastic Derrière
Check out some of their bootilicious snaps below, but be careful, your heart might explode!