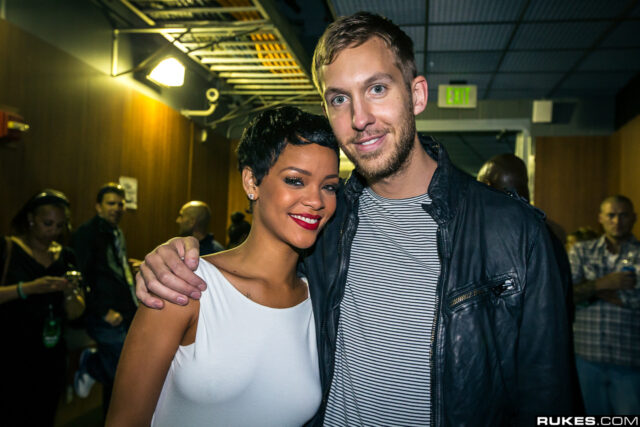 When it comes to YouTube, the billionaires club is exclusive. One billion views later, Calvin Harris\' \"This Is What You Came For\" is now a member. The spellbinding summer smash joins only two other EDM tracks, Major Lazer\'s phenom \"Lean On\" and Avicii\'s poetic \"Wake Me Up.\" To put this accomplishment in perspective, there is one view per person in either China or India, or exactly one seventh of the world total. Lots of people really enjoyed Rihanna standing in front of a projection box!
Doubtlessly, \"This Is What You Came For\" earned this success on its own merits. The song is captivating and romantic, tinged with wistfulness and yearning and longing. Rihanna\'s vocals are beautiful, soft and airy. It\'s the opposite of earlier Calvin Harris/Rihanna collaboration, the genre-defining banger \"We Found Love.\" But, it\'s every bit as wonderful.
That said, the song came into this world propelled by controversy. Originally listing an odd Scandinavian name as the co-writer, Calvin Harris later revealed that Taylor Swift wrote the song. Indeed, she even provided some background vocals. This revelation shocked everyone, as it came in the midst of their much-publicized breakup, the result of her rash infidelity with Tom Hiddleston just as Calvin was recovering from an automobile collision.
Calvin Harris took Twitter to share the news of his impressive feat:
1 billion views on This is what you came for video ?

— Calvin Harris (@CalvinHarris) November 29, 2016
\"This Is What You Came For\" peaked at number 3 on the Billboard Hot 100 and has sold 6 million downloads worldwide. The most-viewed music video of all time is rather embarrassing. Psy\'s quirky 2013 hit \"Gangnam Style\" has 2.6 billion views. Add more views to Calvin Harris\' total by watching the video below:
Photo by Rukes.com