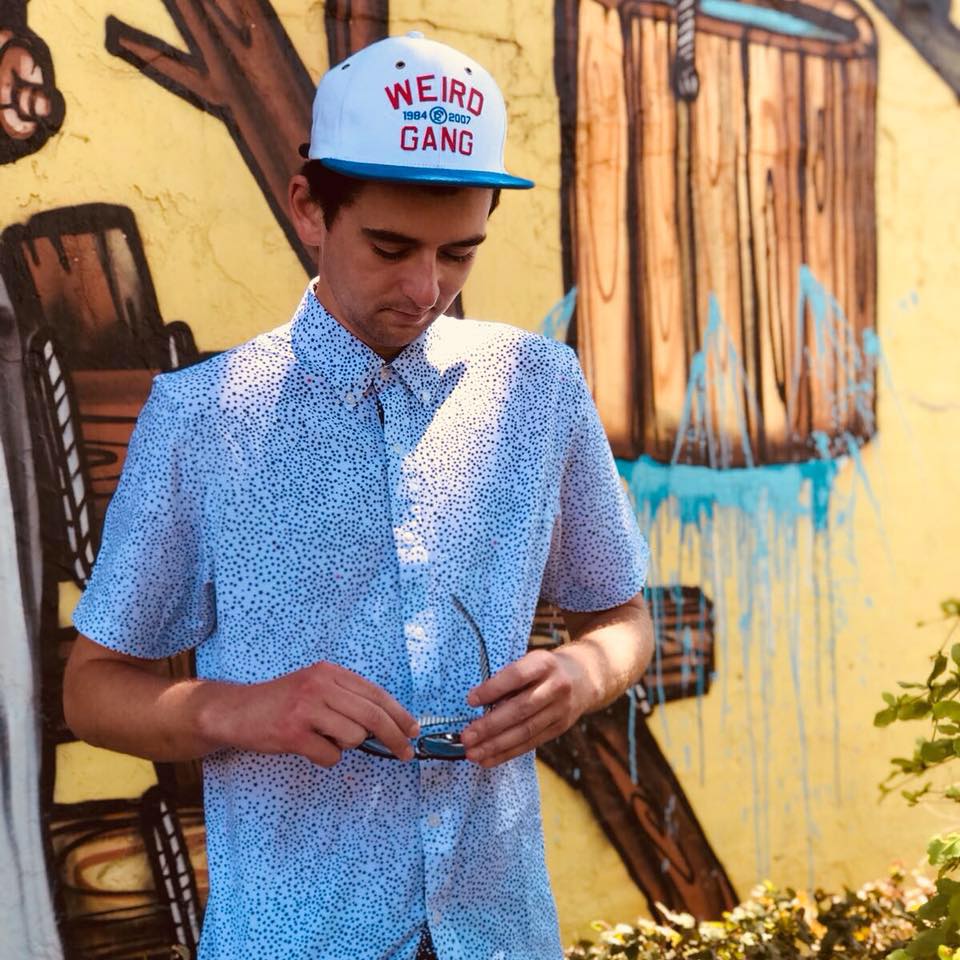 If you're a fan of tech-house, then you've gotta listen to Burn1's "Make Me Feel" EP. Coming off of his latest release "Dat Bounce" on House of Hustle, Miami based tech house producer, Burn1 has teamed up with fellow producers; Takshak, and ODK for his new EP "Make Me Feel," an infectious two track tech house masterpiece featuring a collaboration between all three. Appropriately-named Make Me Feel incorporates the signature grooving percussion elements along with thumping sub bass all the while giving off a seductive and attractive feel. Lil Treat embodies the everlasting groove with features swinging drums, groovy bass lines and funky vocals expanding on the EP's collective sound. Burn1 states:

"Make Me Feel, came from old project I had started about 2 years ago. I wanted to make a song specifically for House Keepers. That project came to mind because the vocal sample was still catchy to me and the drop elements still stood out. I added a new bass line, played around with the drop sounds and added the synths that play during the intro & break. "

"Lil Treat came to life after one day in the studio with the homies ODK and Takshak. ODK started us off with the bass line & a few drum elements which really drove the whole track. Takshak found the vocal sample and came up with the sounds in the drop. I arranged the track, added a few touches here & there and came up with the idea for the long 2nd break. My vision for this track was to make the arrangement a driving force if you know what I mean. Not the usual intro-break-drop-break-drop-outro format. Just a main driving force for most of the song, one big melodic break after and one more drop to bring it on home. Walker & Royce do that a lot with their music and those guys are my #1 inspiration at the moment"

With a steady stream of releases, Burn1 demonstrates his influences from various production elements in this EP, utilizing dark and infectious rhythms to get any dance floor pumping. The two tracks are out now on Orlando, Florida based record label House Keepers Records.

Burn1 is based out of Miami. Formed by Ian Allen his inspiration comes from prominent labels such as Dirtybird, This Ain't Bristol, Perfect Driver, Relief & Sola just to name a few. Both musically diverse in his tastes, Burn1 brings influences from all types of music in his productions. With this fusion, he is able to create a distinct and dirty sound. With releases on labels such as Audiophile XXL, Perfect Driver, Psycho Disco, House of Hustle, Dark Shades & House Keepers Records he is certain to make waves in the near future. Listen to the full Ep below.
Connect with Burn1
Soundcloud |Facebook |Instagram |Twitter |Beatport
Connect with ODK
Soundcloud |Facebook |Instagram |Twitter
Connect with Takshak
Soundcloud |Facebook |Instagram |Twitter |Spotify