Music appreciation and active fan base interaction take time for artists to develop. Once they establish a solid presence for themselves, they can become the leaders of the music industry, making them successful artists. However, they need to invest in grooming their online accounts by looking for a reliable platform to showcase their music.
Spotify has established its brand as one of the giants in the entertainment industry by providing an avenue for artists to expand their music reach. This avenue enables these music artists to supply automatic notifications to their followers whenever they release new music so they won't miss any fresh releases. These updates include mobile notifications, email alerts, and recommendations in the activity feed, generating active audience engagement.
In this article, you'll learn five strategies for establishing a solid presence on Spotify.
1. Establish Your Brand Image
Making it in the modern entertainment industry requires more than just outstanding talent and great music. Budding artists should stand out in this highly competitive industry by working hard on their craft and determining their personal brand. Personal branding highlights an artist's specific skills and perspective. This enables them to connect with their ideal audience.
As you develop a strong brand image for yourself, ensure that your music tells your life story so you can resonate with your listeners. With this, your messaging, logo, cover art, and social presence should provide a remarkable perspective of your brand and a visual representation of your songs. However, you must stay true to your personality because people in this industry can instantly sense inauthenticity, which might damage your momentum in the field.
As you identify your image, you should create a brand message by understanding your beliefs and personality. Once you determine a specific 'why', you can connect with your ideal fans and establish your brand on a more personal level—boosting awareness. Then, you must consider Spotify promotion services.
According to EarthWeb, Spotify promotion services can provide you with the building blocks to help create your own musical empire. This way, you can spread your story with your lyrics, music, ambition, and imagery that can reflect your brand message. Numerous companies are offering Spotify promotion services. So, be sure to work with a reputable one.
2. Build A Remarkable First Impression
First impressions are powerful and key to discovery in the entertainment industry. Since you only have a few seconds to hold a person's attention, you have to invest in making a lasting impression so you can sustain their interest. Therefore, you need to be conscious of the interaction you make from the moment you reach out and start a relationship with someone in the music business.
Before introducing another musician or a prospective manager to your music on Spotify, you should practice being on time during conferences or one-on-one meetings. In addition, you must always practice your craft to show yourself as someone who has already mastered their material. If they ask you to provide a sample in-person, you should deliver a professional performance by appearing confident in what you do.
3. Prepare For The Release Date
After putting your heart and soul into producing a song or an album, the next step is maximizing its fullest potential on Spotify. To boost your chances of landing on one of this platform's editorially curated playlists, you must pitch a song for playlist consideration a week before its release date. When pitching a track, make sure to include vital details about the song to enhance the likelihood of it landing on the most suitable playlist so you can attract more listeners.
As you wait for the response from the editorial team, you must evaluate your profile so you can refresh it according to the audience's preferences. Once you do so, make your artist's photo pop and upload new promo shots or behind-the-scenes snaps to your image gallery. Then, you may now add a three to eight-second looping visual canvas to your tracks before their release date to enable these elements to loop when listeners stream your song.
4. Encourage Active Audience Engagement
Most of your loyal followers don't just want to see your songs on a playlist, but they would also love to know what sort of playlist you listen to. Therefore, you should continuously engage with your audience by sharing a playlist of your own making to stay active on Spotify. As you do so, you must express your music preferences, share your current song obsessions, or slip a few of your songs to connect with them on a more intimate level.
While you're making these specialized playlists, you may consider giving your fans the context of these songs. If you have sufficient time, you can insert at least an hour in your schedule to have a mini virtual fan meet so you can start valuable conversations with them. Then, you must ask them to share this experience with their social media peers so they can encourage their connections to listen to your playlists and new albums.
5. Collaborate With Another Artist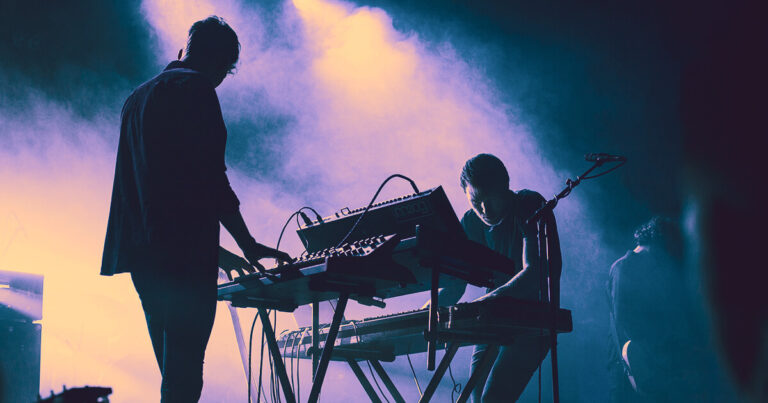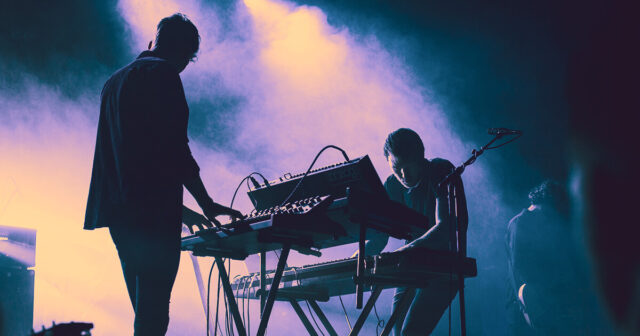 Music collaboration occurs when two or more creatives come together to produce a musical project. This strategy allows the artists to make incredible music, which helps them improve their music knowledge, grow their fanbase, and open new opportunities for exposure. Thus, consider finding partnerships with similar artists who excel in areas outside of your specialty so you can develop and learn new techniques to hone your craft.
If you're a pop artist, you can collaborate with a rapper to perform parts you've already written. With these features, you can produce crossover opportunities that may bring fresh flavors to your tracks and give you a chance to meet other artists. Alternatively, you may ask a more established musician for you to perform as the opening act of their tour, which increases your clout in the business by encouraging their fans to listen to your music on Spotify.
Key Takeaway
As a budding artist, you must find ways to showcase your talents with the help of modern streaming channels to gain exposure for your music. With this, you may consider following the five strategies discussed to build a solid presence on Spotify. In turn, you can successfully establish an interactive community of listeners who will recommend your songs to their peers, which might set up your career in the music industry.