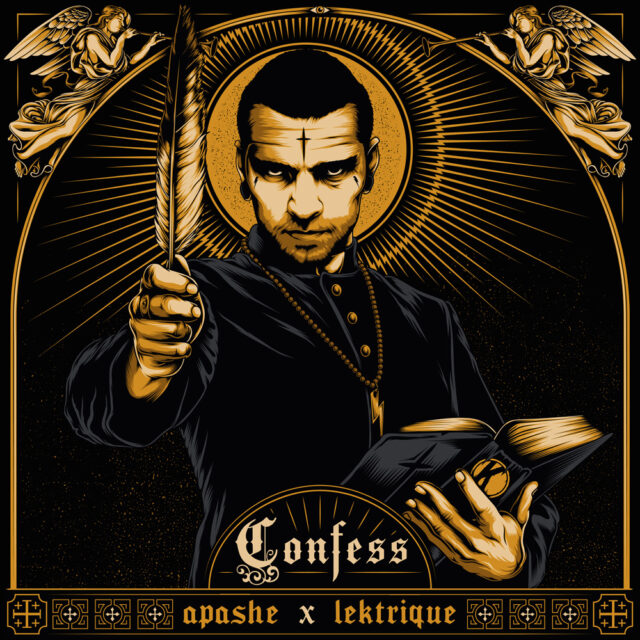 An awesome new release by Apashe x Lektrique is upon us that will make the floors shake like it\'s reckoning day.
Repent, non-believers! The time of reckoning is at hand! Brother Apashe and Brother Lektrique's newest canticle will wash away your wickedness with waves of bass. Hear the most sacred of electro tracks as you Confess your sins!
Out now on Beatport.