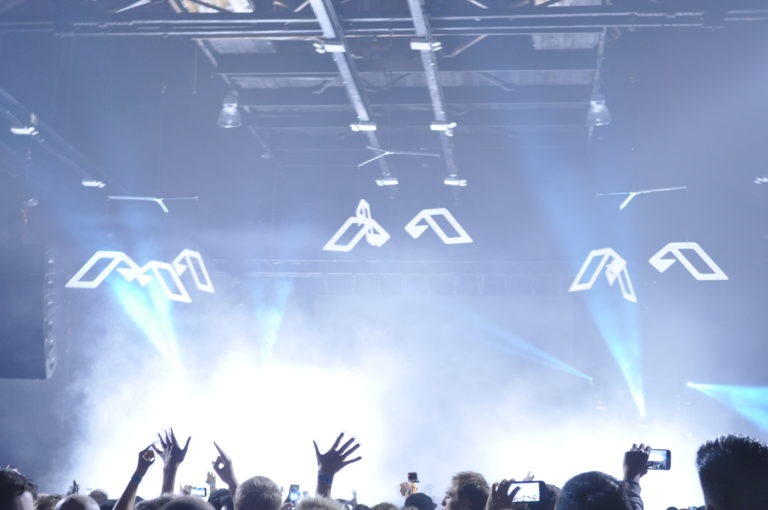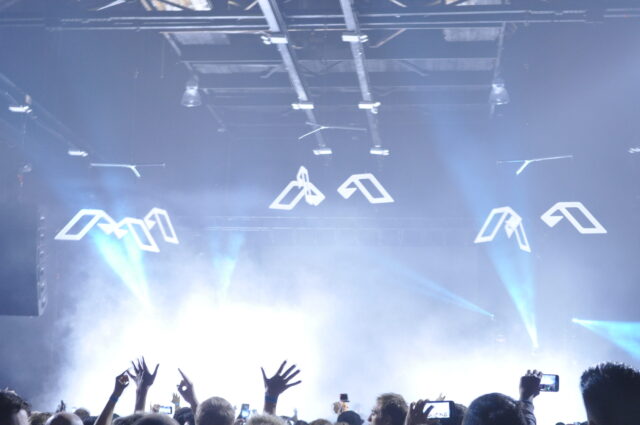 Who said warehouse parties are dying? Anjunabeats DJ\'s  hosted a Secret Warehouse Party in Brooklyn and had special guest Seven Lions perform. Arjunabeat is on their biggest North American Tour yet.
If you are a fans of Above and Beyond, then you are a fan of their record label Anjunabeats and all the DJ\'s that are associated with Anjunabeats. They all have trance background and their own sound to give.
This was my first time seeing Anjunabeats. In the crowd you would see Above and Beyond, Anjunabeats  and Seven Lions logos. Out of all the AnjunaBeats DJ, the two that stood out to me were Adam Bayer and Myon & Shane 54. Adam Bayer made the crowd catch  many feelings with all the songs he put on (I almost died when he put Sun and Moon), and Myon and Shane 54 brought it with energetic trance that kept people moving. The best part of the Anjunabeat were the feels that they gave the crowd. If you go, there will be at least one song that gives you heart felt, butterfly feeling coming from your stomach.
This was my first time seeing Seven Lions as well, and I have not seen a DJ creatively blend Trance, Progressive House and Dupstep quite like Seven Lions. Seven Lions Performed 60% Trance, 25% house, 15% Dubstep. His energy radiated to his crowd, which made it a great show.
Overall a tour definitely recommended to see.  Here are the rest of the tour dates!