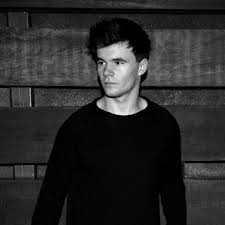 Alex Adair has received a good amount of support for his latest track \"Make Me Feel Better\". A year from its release, the original track has over 4.5 million plays on SoundCloud, has gained massive feedback from DJ/producers in the industry, and has a remix under Don Diablo\'s label, Hexagon, that also is a smashing hit. Even with this all being true, I cannot be alone craving for more content from this producer. For everyone thinking the same thing, our wishes have been granted. Alex has revealed a radio edit of his next release that is on horizon. It\'s called \'Heaven\' and it is a wonderful tropical house track.
The music video is a simple, but intriguing to watch a sun rise emitting a spectrum of light colors. Matched with the song\'s amazing melody, it creates a chill vibe. The track is on Itunes now so pick it up now!
If you enjoy the track, grab a copy now at Itunes!