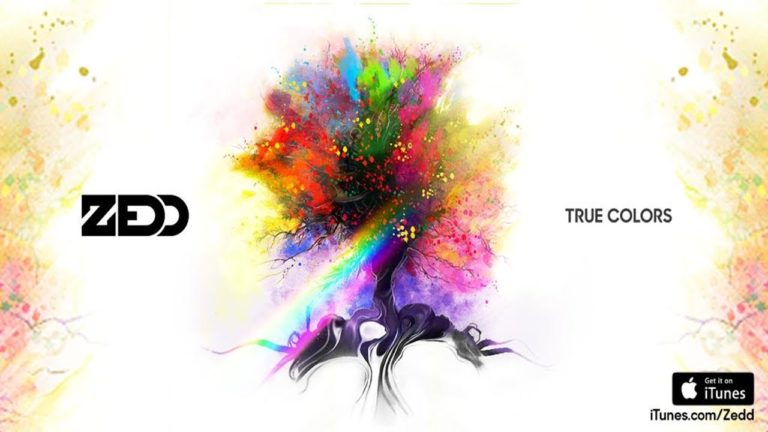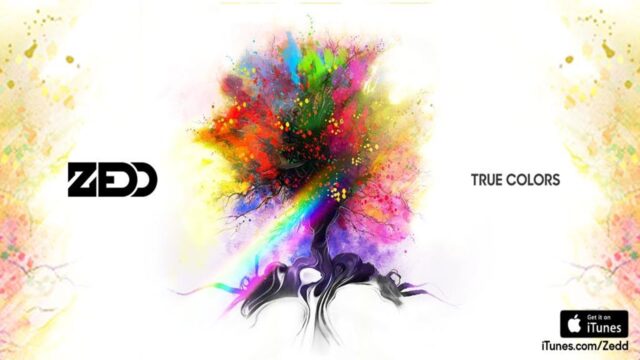 Anton Zaslavski, better known as Zedd, is arguably one of the most successful producers and DJs in EDM. After releasing official remixes for Skrillex, Lady Gaga, the Black Eyed Peas, and more in the early 2010\'s, Zedd became one of the hottest and most watched electro house artists. He signed to Interscope Records in 2012, a pretty amazing accomplishment for a DJ at a time when EDM was far from popular.
His debut album, Clarity, was released in October of that year. It featured well produced, yet radio friendly songs such as \"Clarity\" and \"Stay the Night\". It also had dance tracks like \"Shave it Up\" and \"Stache.\" His second studio album, True Colors, follows the same formula.
The first song, \"Addicted to a Memory,\" starts off with soft vocals from Bahari, and sounds like an easy going, uptempo, somewhat generic EDM track. Then the drop hits hard and out of nowhere, featuring that rough electro sound that Zedd has absolutely perfected (see \"Slam the Door,\" one of his most underrated songs). At a time where Zedd may be considered a mainstream sellout based on his success and work with vocalists like Selena Gomez and Ariana Grande, Zedd starts the album by showing us that he\'ll always stay true to his roots and make the music he loves. \"Bumble Bee\" featuring Botnek has a similar vibe; if you were lucky enough to catch his performance at Electric Forest, I\'m almost sure he played a version of this song.
\"I Want You To Know\" with Gomez is the second track on the album, and easily the most radio friendly. This song is already very popular, and definitely well deserved. Zedd\'s production skills combined with Selena\'s voice resulted in an enjoyable and catchy song. Collaborations between electronic artists and mainstream vocalists are often disappointing; however, I\'ve never felt that way about Zedd\'s work. He doesn\'t compromise his production quality just to make a lucrative track.
The rest of the album has a little bit of everything. \"Beautiful Now\" (with Jon Bellion) and \"Straight Into The Fire\" are energetic festival tracks. \"Transmission\" features a verse from rapper Logic, which fits into the song rather nicely. If you like \"Spectrum\" with Matthew Koma, check out \"Done With Love.\" Zedd also includes a few songs with emphasis on lyrics and production rather than a drop, my favorite being \"Papercut,\" a seven minute progressive house track featuring Troye Sivan.
At a time where EDM is mainstream and many producers are more worried about how much money they can make in a few years rather than the quality of their music, Zedd is one of the true artists in the scene. He\'s been in the spotlight for nearly five years now, first with Skrillex and OWSLA and now on the radio and headlining festivals worldwide. He\'s never started a record label or used ridiculous stage antics to build on his popularity – just well produced, catchy, and fun songs. He\'s grown as a producer and artist, but his songs from four years ago would sound right at home on this album. He\'s only becoming more popular, but that\'s okay. He\'ll continue to make radio hits while quietly producing electro house anthems that most of his \"fans\" will only hear at his concerts.
You can download the new album from Beatport or iTunes, and be sure to get tickets to see Zedd at Spring Awakening.