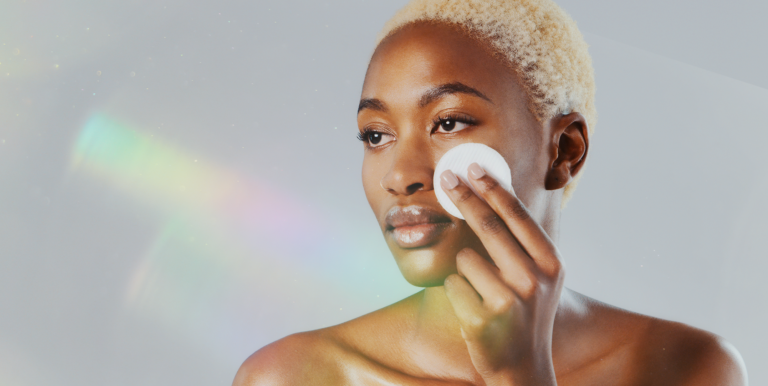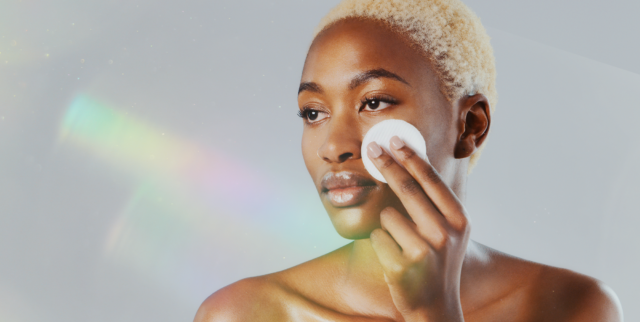 Having acne is not at all easy, especially if you do not know how to get rid of them. Acne is such a common skin condition today, and the fact that there are so many anti-acne products on the market these days makes things even worse. What works for one person only makes the skin get even worse for another. So how do you know what's good for your skin? Before you lose heart, it is a good idea to find the right approach.
Start with education about why acne occurs in the first place. When you have a bigger picture, you can more easily solve the problem. Also, it is essential that you have a good dermatologist by your side who will diagnose you and prescribe medications to help you get rid of persistent acne. And lastly, it is important to find anti acne care products that you will use on a daily basis to help treat them. To help you, below we share with you the 10 best anti acne products that will be your best friends on this journey. Let's go!
1. CeraVe Foaming Facial Cleanser
We will start the story with one of the most popular skincare brands on the market nowadays – CeraVe. This CeraVe Foaming Facial cleanser can be of great help in eliminating acne. Why? Because it allows you to thoroughly clean your skin and prevent clogging of the pores due to the accumulation of makeup, sebum and impurities on the surface of the skin during the day. And it is the clogging of the pores that greatly contributes to the formation of blackheads and inflammatory acne on the skin.
All you need to do is wash your face with warm water, apply this CeraVe cleanser and gently rub it into your skin. Then rinse your face and gently pat the excess water with a towel. CeraVe Foaming Cleanser is one of the favorites of dermatologists around the world because it is not too stripping for the skin, but it still effectively removes all impurities and is suitable for people with sensitive skin. These products are great for people with acne, because they help eliminate excess sebum and all impurities that could lead to clogged pores, while not drying out the skin too much and not contributing to the development of new acne.
2. La Roche-Posay Effaclar Adapalene gel
La Roche-Posay is another brand that offers a bunch of amazing anti acne products. The entire Effaclar line is intended for people with problematic skin. One of the best anti acne products is this La Roche-posay Effaclar Adapalene gel which contains the retinoid adapalene as the active substance. Retinoids are considered the gold standard for treating acne in dermatology because they work in several ways to eliminate this skin condition. Adapalene works by reducing the secretion of oil in the skin and accelerating the regeneration of skin cells. As a result, we get acne-free skin that looks radiant, even and refreshed. This product has won many awards for its effectiveness, and if you are fighting acne you can add it to your evening routine after a thorough facial cleansing. You need to use it for several months to see the full effects.
3. Eau Thermale Avène Cleanance Concentrate Blemish Control Serum
One of the effective serums that you can incorporate into your morning and / or evening skincare routine is the Eau Thermale Avène Cleanance Concentrate Blemish Control Serum, which contains an extract obtained from burdock milk. This serum is quite minimalistic and contains only a few ingredients that have been shown to be very effective in removing and preventing blemishes on the skin, but also in controlling excess sebum, which is amazing in eliminating acne. One of the contributing factors in this skin condition is excessive oil production (especially in people with oily or combination skin type), which leads to clogging of the pores along with bacteria and other impurities. Sebum control is of particular importance in these two skin types, so you can try this Avene Moisturizing Serum to help remove both acne and hyperpigmentation.
4. Differin Gel Acne Treatment
Differin Gel Acne Treatment is another adapalene-based product. As already mentioned, adapalene is a retinoid, which means that it works by reducing sebum secretion and accelerating the regeneration of skin cells to prevent clogging of pores and the formation of acne. What you still need to know about this type of product is that after a few weeks they lead to a temporary worsening of acne, which is part of the healing process. Also, it can be quite dehydrating and irritating to the skin, so it is necessary to introduce it gradually and thoroughly hydrate the skin in order to achieve maximum effects. It is important that you consult your dermatologist before using an adapalene-based product, who will give you the best recommendations and advice on using these anti-acne products. When you use them the right way you can see really amazing effects on your skin.
5. Zen Nutrients SkinVite
This next anti-acne product is not a cream or gel and is not intended for application on the skin, but its goal is to heal acne from within. It is a Zen Nutrients SkinVite supplement that is a completely natural supplement of high potency and is formulated for people suffering from rosacea and acne. Although SkinVite is not a topical cream, it works best when used with a topical acne cream. These capsules contain 19 different vitamins, minerals and other powerful ingredients that promote gut health, remove toxins and reduce inflammatory processes that contribute to acne. If you want to improve the condition of your skin, you need to pay attention to both what you put on your body and what you put into it. This is one of the products that will help you balance your body from the inside out and help eliminate acne to a great extent.
6. COSRX Acne Pimple Master Patch
Another type of anti-acne product that people love and dermatologists often recommend are pimple patches, such as this COSRX Acne Pimple Master Patch that is applied directly to the pimple and works effectively to eliminate it. It can be great in all those emergency situations when you are preparing for an important event and it is crucial that you do not have a pimple on your face that will ruin your evening. And we all know that they often decide to show up then. It works by hydrating the skin and soothing the inflammatory process, as well as absorbing excess oil and impurities, without a drying effect on the skin. We can say that this Acne Pimple Master Patch generally aims to get rid of that ugly pimple as soon as possible. It comes in many different sizes, so you can choose the most optimal one depending on the area.
7. Sespring So Rich Hydrating Gel
When you have acne, it is crucial that you optimally hydrate your skin, especially if you use anti-acne products that have a dehydrating effect on it. However, the last thing you want are moisturizers and other products that are too thick, contain oils and contribute to clogging pores and acne. Sometimes skincare products are the ones that worsen the condition of the skin, because they are not adapted to the skin type. That is why it is very important to find ones that will help the skin and will not irritate it and further contribute to acne.  In the process of treating acne, it is advisable to use moisturizers that are light enough and still richly hydrate the skin and help eliminate acne. It is best to find one that does not leave a greasy film on the skin, it spreads easily and after that your skin feels hydrated. One of them is this Sespring So Rich Hydrating Gel which also contains camellia flower extract. This extract has been shown to have soothing effects that are always desirable for acne-prone skin. This gel will hydrate your skin, but will not worsen its condition, which is a winning combination.
8. La Roche-Posay Clear Skin Sunscreen
Sunscreen should be an indispensable part of the skincare routine of pretty much every single person, but especially those with problematic skin. UV rays have an adverse effect on acne and can lead to their exacerbation, so it is crucial to find the optimal sunscreen that will protect your skin and allow you to spend time outside without worrying that your skin will react violently.
Many dermatologists recommend La Roche-Posay Clear Skin sunscreen to people with acne because it does not contain oils and fragrances and is non-comedogenic, which means that it is unlikely to clog pores on the face and worsen the condition of the skin. Due to its hypoallergenic properties, it is recommended even for people prone to skin allergies. It is recommended to use a minimum of SPF30 (preferably SPF50) and to reapply it every 2-3 hours to achieve maximum protective effect on the skin.
9. Supergoop CC Screen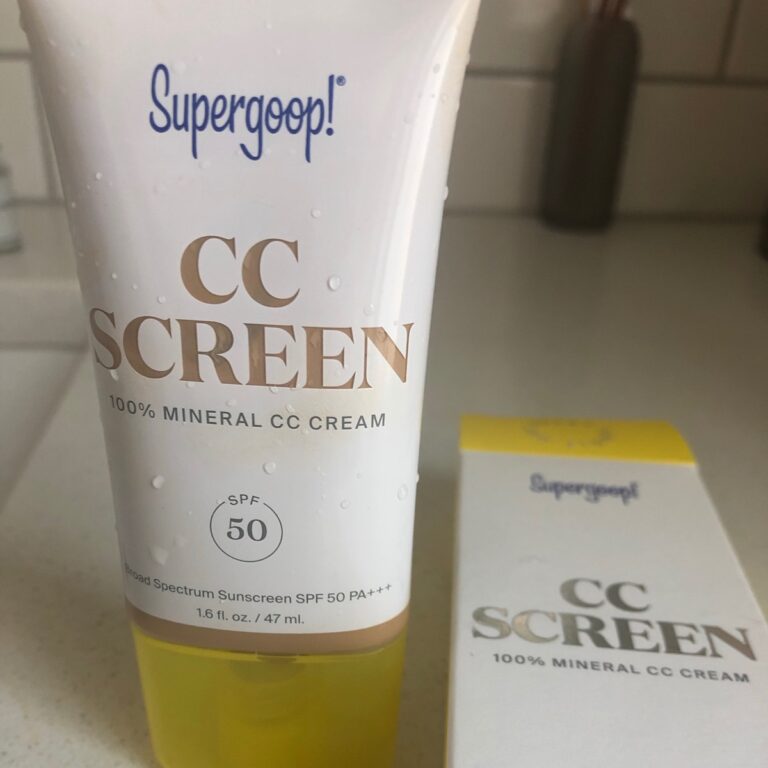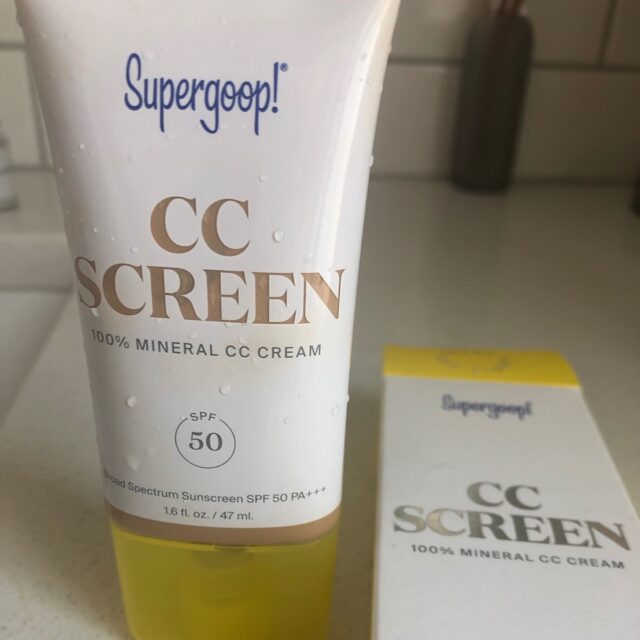 Supergoop CC Screen is another sunscreen that can be a great choice for people struggling with acne. This cream is 100% mineral, which means that it contains UV filters that are of inorganic origin (such as zinc oxide and titanium dioxide). These UV filters have been shown to effectively protect the skin from the sun's rays, while not showing the potential to cause skin irritation. This means you can use this sunscreen even if you have sensitive skin. Supergoop CC Screen contains 20% zinc, which is another ingredient that is very beneficial for problematic skin. Zinc has a dehydrating effect and soothes irritated skin. In addition, this cream is also a concealer, which is great for all those who do not like makeup or do not prefer to wear it while having acne, but at the same time would like to hide them in some way. This sunscreen provides the best from both worlds and allows you to simultaneously protect your skin and hide any imperfections.
10. Vichy Normaderm PhytoAction Daily Deep cleansing gel
Vichy Normaderm PhytoAction Daily Deep cleansing gel is one of the most popular for acne prone skin these days. This line is intended for oily problem skin and contains interesting ingredients such as Vichy Volcanic Water, Zinc and Copper Minerals, as well as salicylic acid. Salicylic acid is a BHA that has become a favorite in the last few years, both for dermatologists and all skincare enthusiasts. The amazing thing about this acid is that it has the power to penetrate pores and clean them of excess sebum, bacteria and other impurities. It prevents clogging of pores led by blackheads and whiteheads, and can be used at home, because it is safe and does not irritate. This means that it can be used even by people with sensitive skin. In addition to helping eliminate acne, salicylic acid exfoliates superficial dead skin cells, which evens out the complexion and makes the skin radiant and beautiful. Wash yourself every morning and evening with this cleansing gel to thoroughly cleanse your skin of all impurities and prepare it for hydration.
Conclusion
Having acne is not at all easy, but with a good dermatologist by your side and using optimal products it is more than possible to get rid of them permanently. Skincare anti-acne products also play a very important role in treating this skin condition, as they allow us to thoroughly cleanse and hydrate the skin on a daily basis, which is crucial if we want to get rid of acne. There are many products on the market, so it can be challenging to find the right ones, but that doesn't mean it's impossible. We have shared with you some of the best cleansers, moisturizers, serums, pimple patches and sunscreens, as well as oral supplements that improve gut health and help the body eliminate acne. Now it's your turn to try some of these products and conclude which ones work best for your skin. Enjoy the process and watch your acne disappear!