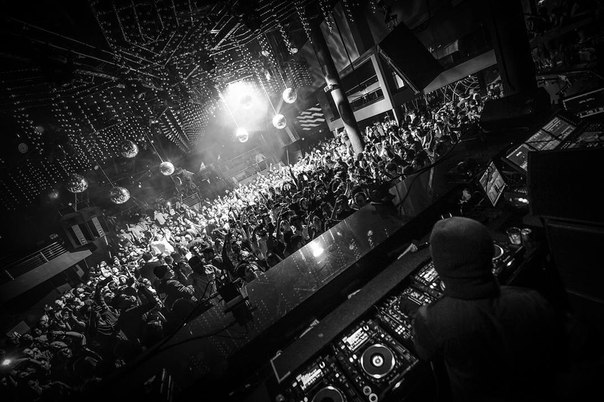 With the rise of trap, dubstep, and future bass in America, it's easy to forget that house music is still around. I've spoken to people who struggle to enjoy house music because the bass is "not heavy enough" or its consistent tempo too monotonous. Here are five bass/deep house producers that will change their minds (and blow your bass out).
I. MALAA
It might be a little frightening to see someone covered in a ski mask, but MALAA rocks that look better than anyone else. French producer, MALAA, began releasing tracks in 2015. There's speculation that MALAA is a group project by DJ Snake, Tchami, and Mercer; but no one is exactly sure who it is. All we know for sure is that each track is monstrous and has a heavy bass concentration.
II. Drezo
Andre, better known by his stage name Drezo, is a Los Angeles based producer from Las Vegas, Nevada. Beginning to produce music in 2012, he has released tracks with infamous record labels such as OWSLA and Mad Decent. His music explores the darker, more imaginative side of house. Drezo's creative process is inspired by the array of music he listens to. "In the studio I come up with many ideas and I get bored very quickly," he expresses. "It's so monotonous hearing the same shit for hours. Same goes for when I\'m playing live. I can\'t stand those sets where 12 songs are played over an hour span. I try to mix a ton of tunes and keep it interesting for the audience."
III. t q d
Not only do you get one, but three multi talented electronic producers in this bass filled trio. Hailing from the United Kingdom, Royal-T, DJ Q, and Flava D make up the notorious t q d. Having formed as recent as 2015, each producer has already gained recognition on their own. The meshing of their differentiating styles is sure to be one hell of a combination.
IV. VOLAC
Stas and Sasha, better known by their stage name VOLAC, is a Russian electronic duo. With a love for electronic music at a young age, Stas and Sash are childhood friends that began producing something in-between house and hip-hop after their discovery of G-house in 2011. VOLAC has released music through record labels such as Amine Edge & Dance's CUFF and AC Slater's Night Bass.
V. Will Clarke
Did someone say Dirtybird? After gaining popularity in 2014 when his Big Booty EP was released on Worthy\'s Anabatic label, Will Clarke joined the Dirtybird family. Hailing from Bristol, England, Will Clarke uses influences and experiences from his home city as an inspiration in his music. He articulates, "I make music for clubbers, not DJs. I sample a lot of old school rave tracks from the 90s, with 21st Century production techniques". If you get a chance to catch one of his live disc jockey sets, you'll be pleased to hear some unreleased tunes, edits, and reworks.