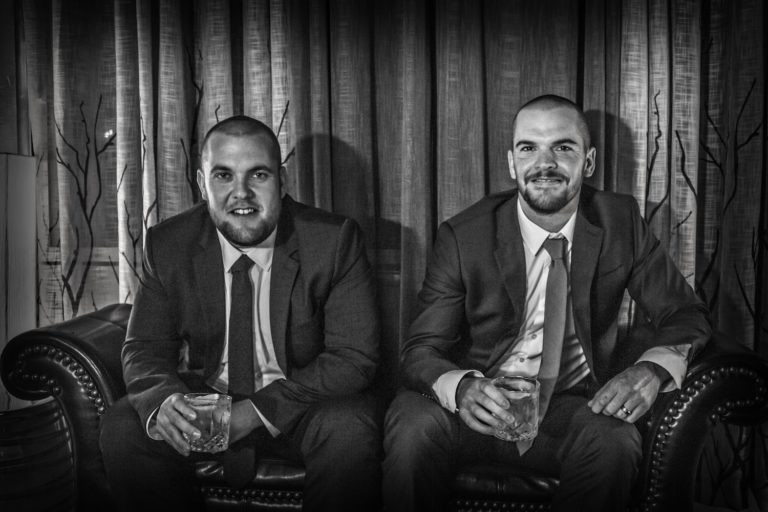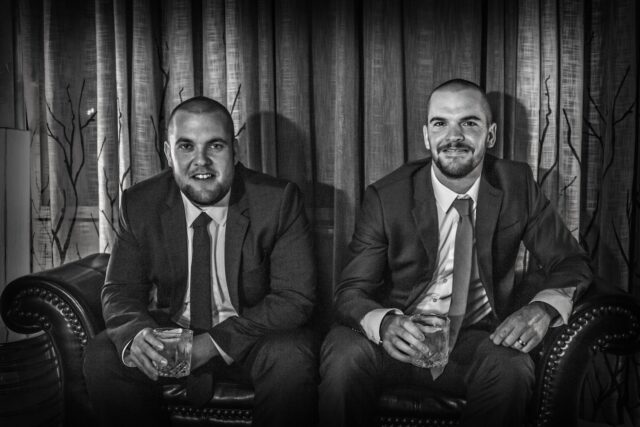 I got to sit down with Lawrence, Kansas natives The Floozies at Reaction NYE just a few weeks ago. Brothers Matt & Mark Hill are some of the most down to Earth artists I\'ve ever met. I felt like I was around two ordinary guys living their dreams and having the time of their life. Coming off of their set at Decadence\'s main stage on December 30th, The Floozies brought the funk to Rosemont, IL on New Year\'s Eve.
You guys played at Concord Music Hall not too long ago. How do you like playing in Chicago? 
Matt: We like it a lot. It's one of our favorite cities in the world.
Mark: Concord was a huge show, I felt really good about that set. And the city is beautiful; I remember one of the first times we played here I just went for a walk around downtown. Late at night, no traffic, I loved it.
For our readers who might not be familiar, how would you describe the music you guys play?
Mark: It's easiest to just say that we're a funk band, but with our setup, I think most people would classify us as an electronic/funk.
Matt: I don't think our music is necessarily all that electronic; a computer is an instrument just like any other.
Mark: Like a funk orchestra. That's how I would describe it.
What do you think is most unique about your performances?
Matt: I think we improvise a lot more than other artists who perform at events like these.
Mark: Since we're brothers, we can improvise and communicate a lot. It's a lot of fun. No one show is the same. It's kinda like having a conversation with him on stage.
Matt: Since we have guitar, and bass, and live drums, often times we loop in Ableton along with having tracks or making new songs on the spot. Especially in transitions and things like that.
How has your career changed since you met Griz and signed to All Good Records?
Mark: Positively!
Where did he find you guys again?
Mark: Wakarusa. We were playing a sunrise set and we were hanging out with him.
Matt: We had hung out with him and met him before that too. We didn't even know he had a label at the time. I think it was just a new idea for him. We were side stage at Gramatik and he asked us if we wanted to be on his new label. And we said yes.
What was it like collaborating with Kool & The Gang on your new single, "She Ain't Yo Girlfriend?" I read in another interview that they were one of your influences growing up. Was that kinda surreal?
Matt: Yeah – I was talking to the drummer George Brown on the phone and I had him say hi to my mom!
Mark: It was unreal. I would say I'm surprised but nothing really surprises me these days. I felt really good when I heard that was happening!
Matt: That kind of stuff doesn't seem tangible until you\'re on the phone when the guy and he's talking about how he's excited to work with you….it was wild.
Mark: He said someone he works with was Roger Troutman's daughter, and he told us that she approved of the track when they were deciding whether or not to work with us, so that was really cool.
Matt: Roger Troutman and Zapp were huge for us.
Mark: She says it sounds kinda like him, and he's like…the talkbox extraordinaire. To even be in that class is unreal. So…it was kinda cool to be alongside some of the greatest musicians of all time. [laughs]
Do you guys have a favorite song that you've made together? Would your collab with Kool & The Gang be it?
Mark: I mean, yeah. That's kinda the pinnacle at the moment.
Matt: Definitely our coolest remix.
Mark: When someone asks me who I listened to as a kid, I would say them or P Funk.
Matt: I feel like Love, Sex, and Fancy Things and Stuntin' are two that kind of define our sound pretty well. Cheese is one of my favorites too.
You guys had a very successful 2015. Do you have a specific show or festival that was your favorite? I saw your afterparty at Summer Set, and I was wondering if that was one of your favorites.
Matt: That was really cool! I don't think it's fair to compare gigs though. It can diminish them. I will say that I haven't seen anything like Decadence, though. Maybe we will tonight, since it's a similar idea.
Mark: Red Rocks was really cool, all the festivals were great. Touring has been really great too, we did a Big G tour which was my favorite in some ways. It was the first tour I did where I woke up early, work on music and explore the cities. We were just on full on work mode for a few weeks. It was so fun to be that productive. Usually we kinda just work on music and sleep a lot. We learned a lot being around their crew too.
Matt: This Park City, Utah gig on a Tuesday, that was like, unexpectedly fun. That one kinda stands out. Missoula was rowdy too.
What are some other festivals or venues you'd like to play around America and the world?
Matt: I wanna play Tomorrowland, even if its not exactly our scene. I'd love to tour Japan.
What can we expect from The Floozies in 2016 and beyond? What do you hope to accomplish?
Mark: We have our biggest tour yet coming up. It'll be for about two months straight.
Who's gonna be the supporting acts?
Matt: Sunsqabi, Russ Liquid, D Funk, Flamingosis, and Sugar Beats.
Mark: We get to plan every aspect of its since its our headlining tour and we're really excited. Our sound and our lights are gonna be great every night.
Matt: It's our first bus tour as a headliner. We have a whole crew, and a bus…we're a real band now!
Anything else you'd like to say to fans or readers?
Mark: We love you! Hang in there everybody. Thanks for letting us do what we do, cuz it's awesome. We'll keep working hard.
Matt: Thanks for letting us live our dream! It's a blessing every day.