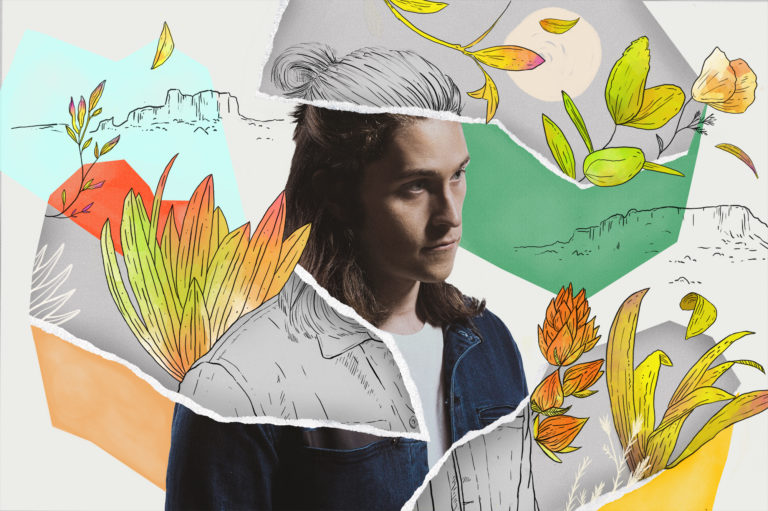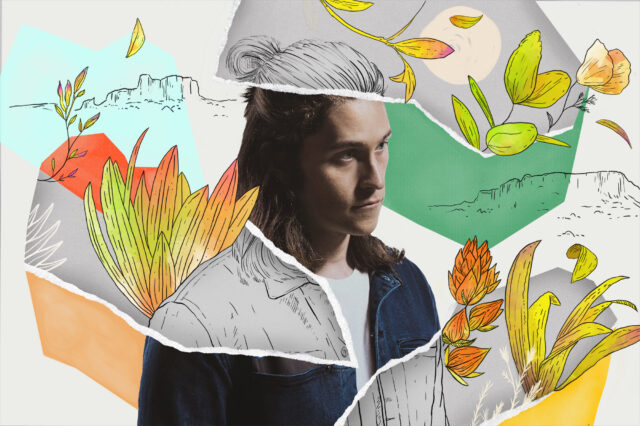 Big Wild has big things in store for 2018: new music, a new album, and just tons of Big Wild goodness. I was lucky enough to sit down with Jackson at Life Is Beautiful Music Festival to discuss his plans, as well as where he draws influence from. Check out our entire interview below.
Molly: For someone who has never been able to see a Big Wild set before, what should they expect?
Big Wild: First of all, they should expect to dance and let loose. I want everyone to have a good time. It's not about being too cool, it's about letting go of everything going on in your life and having a good time. It's very much a live show too, I do a lot of things on the spot. I'd say "not your normal DJ set."
Is that something you always wanted to do, experiment in the live, electronic realm
Totally. Live shows always resonated the most with me. I wanted people to feel something and feel my energy on stage. 
Were there any specific artists that made you want to move into the live realm?
I had the idea of doing a live show for a while, but when I went on tour with Odesza and saw them doing it too, it gave me the confidence. I thought it could work. People really do enjoy seeing others perform live on stage, and that tour with Odesza made me commit to it.
How was it working with Odesza and being on Foreign Family Collective?
They're awesome. Not only do they give me good advice, but they're just good friends of mine too. I love those dudes.
Are you working on any new music now? Should we expect new things?
I have a couple new things for today actually. Throughout these last couple of months, my main focus has been getting new music done. I'm working on an album. Whenever I go home, I'm in the studio creating. I have a lot of new stuff in store that I'll be putting out throughout the rest of this year and into 2018. I'd say it's safe to say to expect a Big Wild album in 2018.
Did you come from a musical past?
I grew up playing trumpet. It wasn't until middle school when I started experimenting with a computer and electronic music. That's where I was creating my stuff for the first time, and I enjoyed that the most. I didn't want to play other peoples music, I wanted to create my own. My past started with making music on the computer, and I guess I just stuck with it.
That's definitely different. Most people come from a background of piano or guitar or drums.
I mean, I was decent at trumpet, but I wasn't great by any means. I think I really liked the fact that nobody I knew was doing it too. It was unique to me. We'd literally have trumpet competitions, and I absolutely hated turning music into a competition. 
I'm sure you saw a lot of this as you grew as a musician. So much "I have to be the best" and people turning music into a competition.
Totally. I think producing on the computer helped me realize how important it is to not out-do someone, but instead stick with your lane and be the best you can be at what you do.
What do you want people to feel when they listen to your music?
I want people to feel inspired. It's kind of changing now, I'm singing a lot more. I'm from Massachusetts and moved to California 4 years ago, and a lot of my lyrics are talking about large changes that happen in your life. I want people to hear a story and feel things. When it comes to my instrumental stuff, I just want people to be themselves and not feel embarrassed: dance your ass off or stand in the back, doesn't matter. Just do your thing and be you.
Would you say your move has inspired your song writing?
Definitely. It was such a big part of my life, and the fact that I can write entire songs about it indicates to me that oh, this is a big deal! I never visited it before while writing lyrics.
What made you want to move?
I needed something different. My girlfriend was from California and she pushed me to move out there. I'm so glad I did it.
Last question for you tonight: is there anyone you're trying to stick around and see?
Definitely trying to catch the Gorillaz for sure. I love the Gorillaz. And I'm going to try and catch The xx too.
Jackson, thank you so much for taking the time out of your busy schedule to sit down with me. 2018 cannot come soon enough – we cannot wait to hear this album!