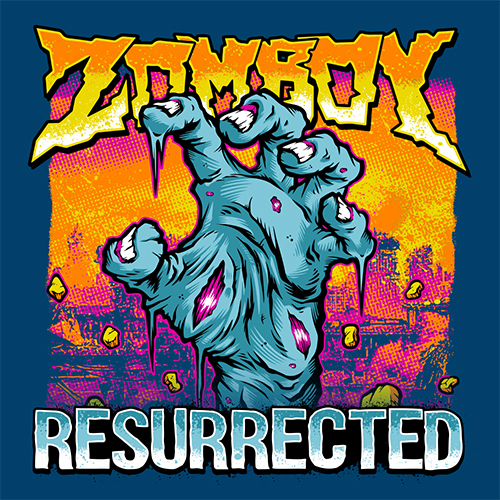 \"Resurrected\" is the brand new album from Zomboy and the team at Never Say Die Records, delivering once again another breath taking release from the always-impressive combination of label and artist. Taking a hint from the title, \"Resurrected\" is all about bringing back the older tracks that have come our way over this artist\'s explosive career, with tracks such as \"Nuclear\", \"Airborne\" and \"Terror Squad\" getting the remix treatment from some of the world\'s best.
\"Nuclear\" is brought to new life with the help of Dillon Francis, changing it up and applying a ridiculous Moombahton groove that is destined to cause some drama over dance floors around the world. MUST DIE! is on hand to keep the dubstep vibes flowing alongside innovative sounds from the likes of Diskord, Barely Alive and DC Breaks to name a few.
Zomboy also makes an appearance in both the opening and closing slot, with two mesmerizing productions in the from of \"Resurrected\" and \"Back Once Again\", to bring a stunning album to an end in style.
Out now, you can get the new Zomboy sounds here.