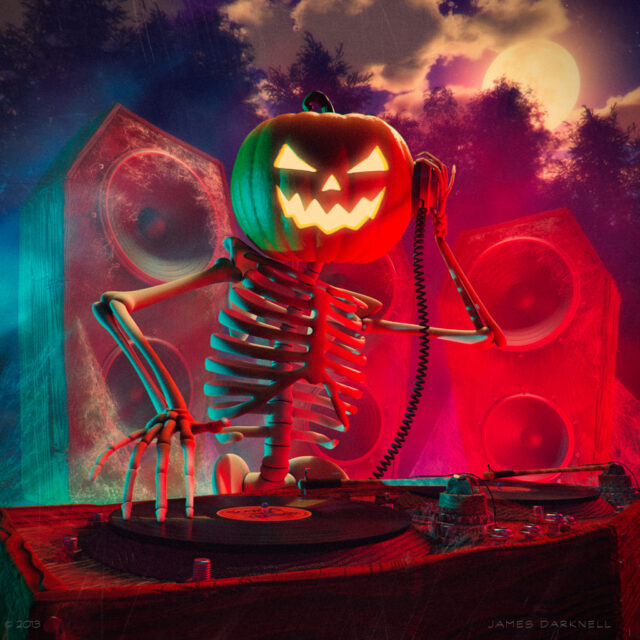 Electronic music is no stranger to original outfits and clever costumes. Even more so when it is the collective costume day of the year – Halloween – where fans and artists alike channel their inner freaks and relinquish their peculiar forms of self-expression for an evening of masked madness and iridescent insanity.
With the electronic music scene skyrocketing, many have been choosing to celebrate All Hallow's Eve as their favorite DJ, but have you wondered what your favorite DJ's are dressing up as this year?
From cute to creepy, we've compiled an illustration of outfits by renowned producers below – check it out and let us know whose costume you like the most!
Happy Halloween! 😉
Alesso 
 

A photo posted by Alesso (@alesso) on
Diplo
My second holloween costume pic.twitter.com/v17zpxJQFI

— kodak white (@diplo) October 31, 2016
Alesso
— ALESSO (@Alesso) October 31, 2016
A-Trak
So this happened. pic.twitter.com/Y5tYqpWZIL

— United Hairline (@atrak) October 30, 2016
Martin Garrix
Wow Freaknight that was so much fun!! I hope you guys liked my Halloween outfit lol 🙂 pic.twitter.com/O57116wk0o

— MARTIN GARRIX (@MartinGarrix) October 29, 2016
Deadmau5
— dead mow cinco (@deadmau5) October 30, 2016
The Chainsmokers
— BOB LIGHT (@TheChainsmokers) October 30, 2016
Dillon Francis & Phantoms
STACKS ON STACKS ON STACKS @phantoms pic.twitter.com/GKuAxmd479

— Dillon Francis (@DILLONFRANCIS) October 30, 2016
Herobust
this is too real… #busted #squidward pic.twitter.com/yESXRMG3Lq

— 💥 BUST DADDY 💥 (@Herobust) October 31, 2016
Zedd
My costume last night. pic.twitter.com/ZQKc7wBJVN

— Zedd (@Zedd) October 29, 2016
Big Gigantic
GREAT SUCCESS, VERY NICE, BOOYAKASHA 🙏🏼🙏🏼🙏🏼
We love u ATL!! pic.twitter.com/xtzwN7rhyt

— BIG GIGANTIC (@BigGigantic) October 30, 2016
Bassnectar
Happy Halloween! Calling all freaks for The 2016 Masquerade! pic.twitter.com/dpBh6Of1zT

— Bassnectar (@bassnectar) October 31, 2016