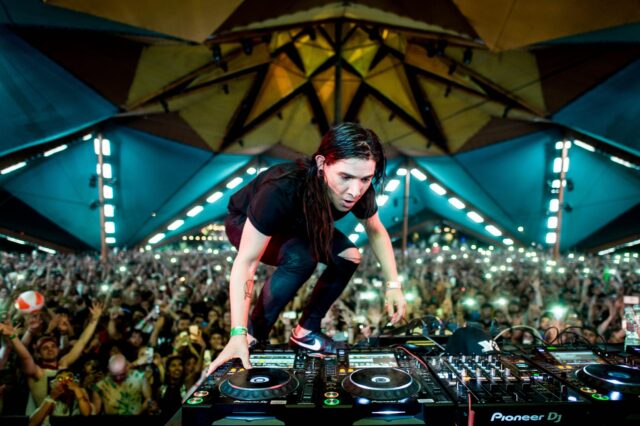 Skrillex, Coachella 2017
At his Saturday night performance at FORM Arcosanti, Skrillex dropped a crazy remix of Kendrick Lamar's 'Humble'. We aren't entirely sure if this track belongs to Skrillex, but nonetheless, the track is incredible.
Recently, Skrillex has been popping up all over the music world. Whether it be working with Incubus, G-Eazy, or Cool & Dre, the dubstep star seems to do it all. Considering that Skrillex finds the time to do everything, we wouldn't be surprised if this remix really belonged to him.
In any case, this remix will be popping up in plenty of sets once it is released. Check out the 'Humble' remix below.