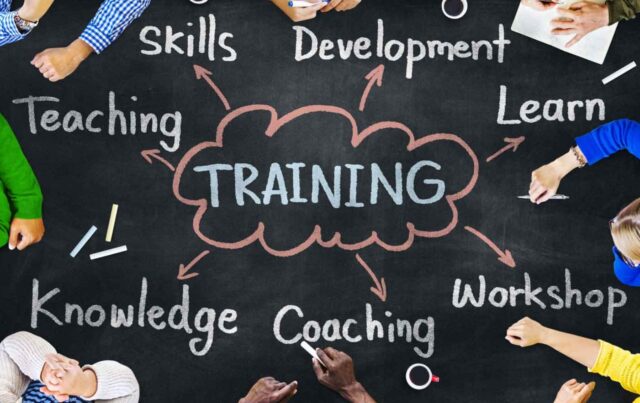 The current trend in bridging education to landing a job is trade or vocational training programs. Most career openings require training and education; students are encouraged to take a specific area of expertise that would allow them to be qualified in workplaces that require such background.
What is a Vocational Training?
Vocational training, also known as Career and Technical Education, is a program designed for people who would prefer attaining expertise on a specific career or trade. Employment and technical education are provided for students interested in occupations not needing a bachelor's or graduate degree. The primary concern in vocational training is skill acquisition for specific jobs rather than purely theoretical concepts.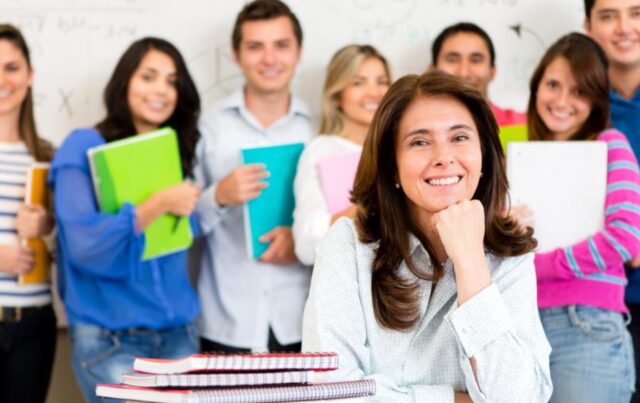 Career Clusters
There are sixteen broad clusters of careers identified by the United States Department of Education Office of Vocational and Adult Education. Within these clusters are vocational careers requiring less than a bachelor's degree. These career clusters serve as a guide for institutions in organizing their course offerings. Also, students will be able to identify their interests and future goals. These career clusters are: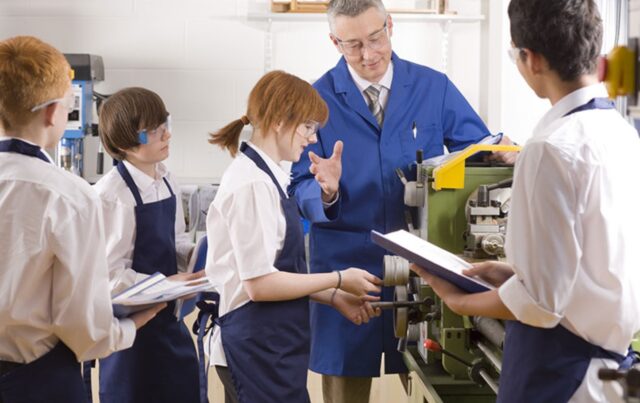 Agriculture and Natural Resources – This includes all careers relevant to the production of agricultural harvests such as farmers, breeders, etc. Some career tracks in this cluster may require a bachelor's degree in a specific field, such as veterinarians.
Architecture and Construction – This includes people involved in designing and building homes, facilities, establishments, and roads. Vocational training programs are also available for individuals' direct entry to the construction-related workforce.
Arts, Audiovisual Technology, and Film – This career cluster is mostly recommended for creative people. Most people under this cluster are typically passionate about music, dance, theater, and fashion.
Business, Management, and Administration – Business analysts, accountants, managers, and human resource professionals are some of the professions in this cluster. These professional roles require a bachelor's degree as well as License certifications. People with a degree in sports management are also under this cluster. There are Top 5 Career Options for Sports Management Majors according to Value Colleges.

Source: Siemens Press Release

Education and Training – People with strong leadership skills and potential role models for the younger generation are usually fit to pursue this career cluster.
Finance – This is the career cluster for people with excellent math skills. Careers in this cluster require a bachelor's degree, and others with specialized certifications.
Government and Public Administration – Under this cluster are people with an interest in politics and governance. Careers in this cluster may be of interest to individuals with excellent communication skills.
Health Sciences – This cluster is for individuals who are inclined to help others, especially in terms of medical and health service.
Hospitality and Tourism – This includes jobs in restaurants, bars, tourist destinations, hotels, and resorts. Certification and vocational training are the usual requirements for entry-level jobs in this career cluster.
Human Services – Career tracks fall under this cluster are related to counseling and mental health as well as wellness and beauty. There are vocational programs offered for individuals interested to pursue careers such as manicurists, hairdressers, and make-up artists.

Source: ITCILO

Information Technology – People in this field usually undergo continuous training as technology rapidly advances.
Law, Public Safety, Corrections, and Security – Careers in this cluster include Lawyers, Police, and other individuals with interest in protecting others as well as in the enforcement of laws.
Manufacturing – This is usually for people who take an interest in handling machines and operating equipment. People with strong manual skills are typically fit for careers within this cluster.
Marketing (Retail/Wholesale Sales and Services) – People with excellent communication skills should consider a career in this cluster.
Transportation, Distribution, and Logistics – Workers in this cluster are those responsible for effective and efficient public transportation. Careers include drivers, pilots, train operators, and logistics manager.
Science, Technology, Engineering, and Mathematics – Careers include biologists, researchers, chemists, and other highly educated workers.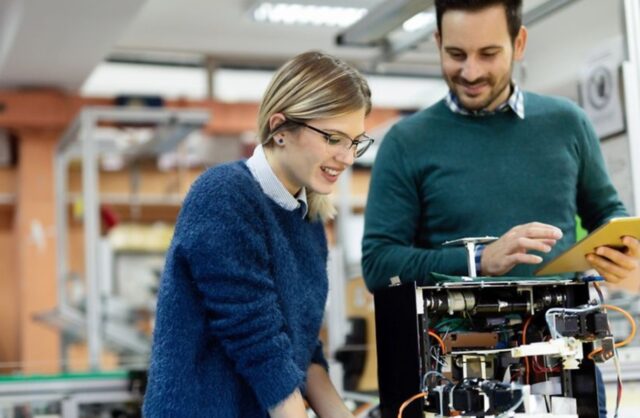 Different Types of Vocational Training
There can be different sources of vocational training depending on the needs, circumstances, and resources. The types of vocational training are (1) Formal Education, (2) Apprenticeship, (3) On-the-job training, and (4) Continuous development.
For formal education, vocational training may be taken at a secondary or post-secondary school level.
In Apprenticeship, this is learning a trade by working in the actual workplace alongside a skilled professional.
Employers may also provide training while on the job. This benefits both the company and the employee as it improves the individual's skill set as well as the company's standards.
In continuous development, some professional roles require further training and certifications to improve skills and to be in-sync with technological innovations.
Where to get Vocational Training?
Vocational education is offered at state and local levels as well as employers granting training programs. Individual states and training programs are funded by the United States Department of Education Office of Vocational and Adult Education. The majority of the vocational training programs available in the country is offered by community colleges. Here is the list of vocational training providers:
Community Colleges: Academic credentials such as Associate degrees, Certificates, and Diplomas in various vocational paths are offered for 2-year completion in these institutions.
Vocational and Trade Schools: These are supported and recognized by the government. They provide programs that are completed in 1-2 years.
Career Colleges: These colleges offer various training programs usually completed within a year. Career colleges are typically run by for-profit institutions.
Universities: Some are offering not only undergraduate and graduate levels but also associate or certificate training programs relevant to vocational tracks.
Job Corps: These are managed by the United States Department of Labor. Free vocational training is provided for individuals ages 16-24.
Career Training Centers: These are centers in the community that provide training or employment with vocational preparation in fields such as auto repair, construction, culinary arts, and health care.
Military Vocational Programs: The Department of Defense in partnership with the Department of Veteran Affairs and the Department of Labor formed training programs of various vocation paths. These are purposely created for military members that are in transition to civilian life.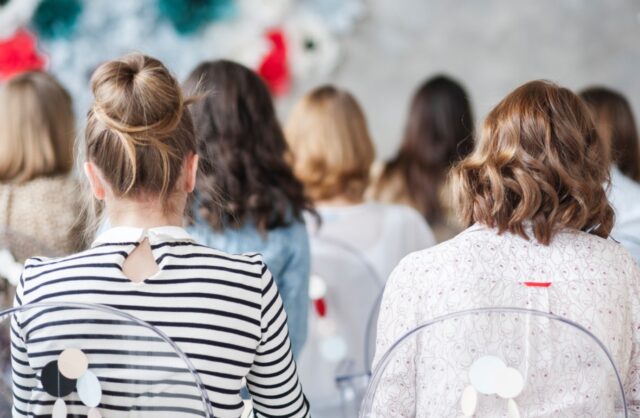 Things to consider when pursuing vocational training
Students should look into the admission and completion rates. When there are low admission rates, it indicates that the program is selective. There is a direct relationship between the graduation rate and the quality of the programs offered.
Before application, it is important to review the accreditation of the institution offering vocational programs. Accreditation is given when the institution satisfactorily met the standards and guidelines mandated by the accrediting body.
Concerns on tuition and other fees must be settled first before applying. Since vocational training programs involve hands-on experience on equipment and other machines relevant to the specific area of expertise, it may cost more than the usual tuition. Students should inquire about the fees, possible payment arrangements, as well as payment dates.
It is pertinent to know the admission requirements as every program has a different admission process. The admission process may entail specific prerequisites, standardized test scores, and/or work experiences.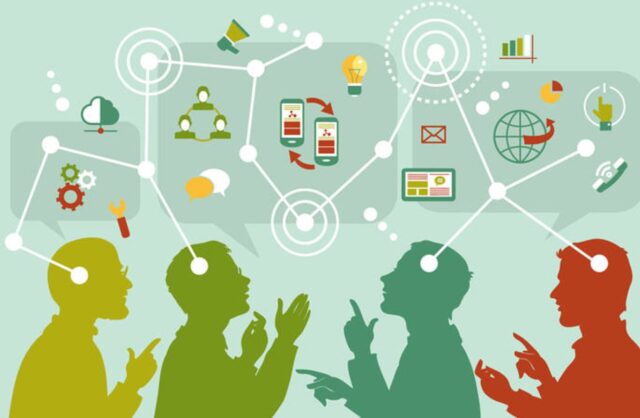 Vocational Training opens up a lot of opportunities for students who would want to enter the workforce without the necessity to finish a bachelor's degree. Students need to recognize their interests very well so that they will be able to choose a suitable career.