Love makes the world go around. Being in love is amazing. If only falling in love was as simple as the two previous sentences. Nowadays a lot of people got separated from their significant others due to the global pandemic. Most young pairs who lived together had to go back to their home countries due to a lot of job spots being closed. If you worked at a restaurant or a café, chances are you got separated from your partner as well. As much as we don't like hearing that, it's just the harsh reality. Don't worry though, you'll get back together.
If you are reading this article then you're probably in some sort of a long-distance relationship. Separation may not be the cause for this, maybe you two haven't even met yet, but that's fine. You must keep that relationship healthy and alive. One of the best ways to do that is by sending gifts, but there are other ways as well, and we'll talk about it in this article.
Valentine's Day is coming and you shouldn't feel down about it. Thanks to technology you can minimize the "distance" between you and your loved one.
Video call on any popular platform – Zoom, Skype, or FaceTime
Seeing each other is probably what matters the most in a long-distance relationship, and thanks to technology and the internet that's so easy to do nowadays. Imagine how long-distance relationships were in the past when people had to send letters and wait for months on a response. Take advantage of the digital era. Download Zoom, Skype, or FaceTime on your phone, then call your partner. You can do all sorts of things on camera. A couple of workouts, cooking together, anything that you can do in person. Set up your virtual date for Valentine's Day.
Prepare your favorite food – Do a dinner date on the camera
Since we mentioned cooking, this is our second suggestion. Do a dinner date but don't order food, prepare the meals on camera. Choose your favorite food and when you're done preparing it to spend the rest of the time eating it with a nice bottle of wine, preferably your favorite one. If you two don't know how to cook, the order is still an okay option, it's just not as romantic.
Send gifts and time them to arrive during the call – Roses are the symbol of love
Gifts are the best way to show that you care about someone. Especially on Valentine's Day when a simple flower can brighten up the atmosphere by a lot and warm someone's heart. We know that it's not the same as handing over a bouquet in person, but something is better than nothing isn't it? If you live far away from your loved one, worry not, because you can use international flower delivery services to get something shipped in less than a day. Feel free to visit here if you are interested.
What we recommend is sending out the flowers and timing it for the gift to arrive during the call. You'll surprise your boyfriend or girlfriend and their reaction will be a lot more natural. This is the simplest gift you can buy but it means so much, and we all know that flowers are the symbol of love, especially roses. If you want to be original and unique you can go with a rarer flower choice as well.
Re-schedule the original Valentine's Day – Make your special day
It's a global pandemic out there and things aren't easy. You see, if you are unable to schedule a virtual date due to chores, you can "delay" it and create your special day when you are less overwhelmed with work. If one of you works at a medical facility, for example, chances are you are working overtime, and finding free time is difficult. Worry not, your special day can be something else, it doesn't have to be on the 14th of February.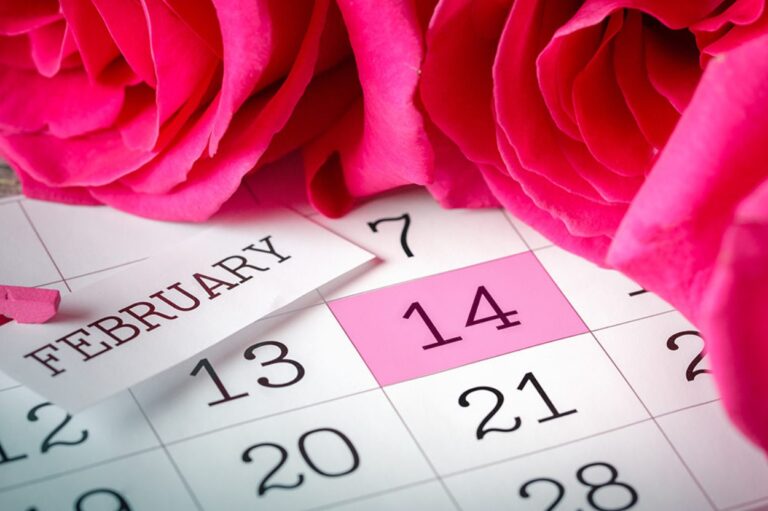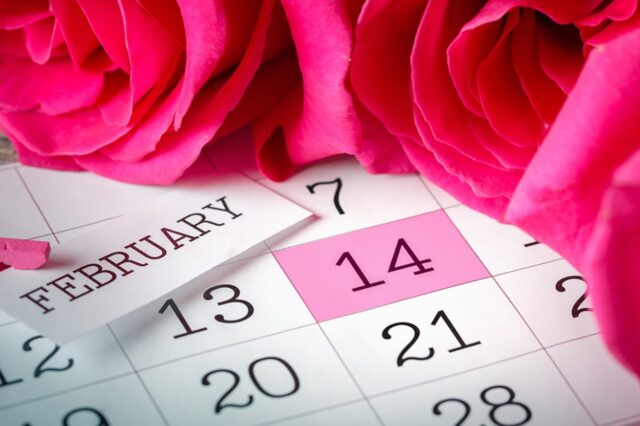 If your partner is unavailable for the call, send a pre-recorded video message
Letting someone know you care about them is very important, and this can be done by sending a pre-recorded video message if a real-time video call is not an option of course. If your partner is busy working, don't be shy to create such a video message and send it to them. The moment they see it they'll call you, and you can have a nice talk afterward. You can prepare some sort of a surprise instead of just sending a generic message. Tons of ideas available on the internet, so check them out and get creative.
Write a letter – In a digital world, receiving something more "organic" feels nice
A letter will take longer to arrive but it feels a lot more organic and real compared to a digital message which is just pixels. A letter is something that you crafted with your own hands and it can be a nice refreshment. Just make sure to do this a few days or even weeks earlier so that the letter can arrive on time. This depends on how far from each other you live.
Watch a romantic movie together on a shared video platform
If you want the full Valentine's Day experience, you can proceed by watching a movie together after the dinner date. There are many platforms on the internet where you can sync together and watch the same content without any delays. We'll let you pick one instead of suggesting one because there are so many and each one offers different things. Don't forget to pick a good movie as well.
Conclusion
Long-distance relationships are difficult to maintain but with enough effort, it is more than doable. In this article, we listed a few ideas that can help you have the perfect virtual Valentine's Day this year. Don't forget, only thirteen days left until the 14th of February. Prepare a surprise for your loved one.