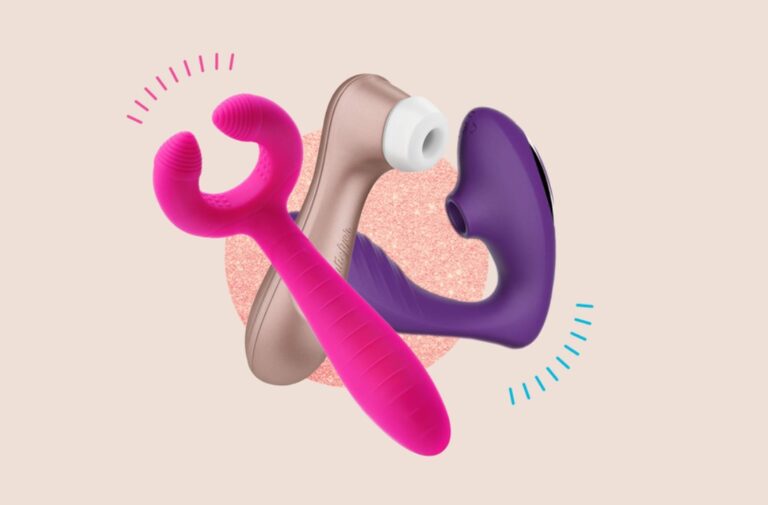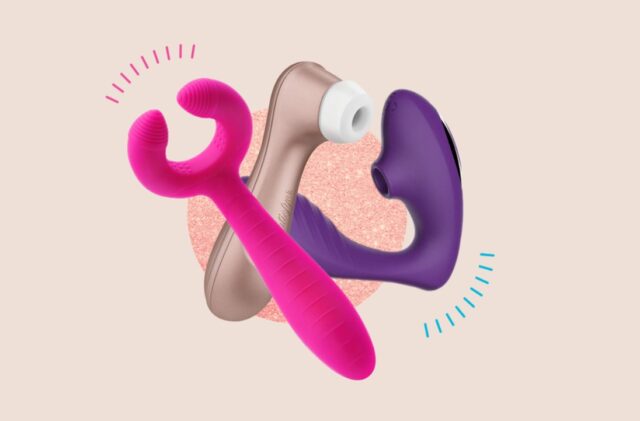 The world is changing fast, the trend comes and goes in the blink of an eye, and it's incredibly challenging for most people and manufacturers to keep up with them. Nevertheless, they have to.
Imagine a conversation where people don't mention Star Wars, Marvel, Harry Potter, or The Witcher, at least once. Is it even possible? Even if you aren't a fan of any of such franchises, their abundance in social media is so vast, that you know at least that Batman is Bruce Wayne, and 50 Shades of Grey is basically porn for 40-year-old women.
And if you feel overwhelmed with so many trends, imagine the pain of manufacturers who have to keep up with everything if they want their businesses to prosper. The global market requests can sometimes be wild, but there's one industry that makes all of the weirdest fantasies come true – the sex toys industry.
Adult shops offer plenty of… unusual toys in response to global market requests. Twilight bullet vibrator? Sure, here you go, ma'am. Oh, and don't forget to take a look at this guide on how to use it.
But what are the most unusual modifications of sex toys? Let's find out.
1. Avengers! Ass(emble)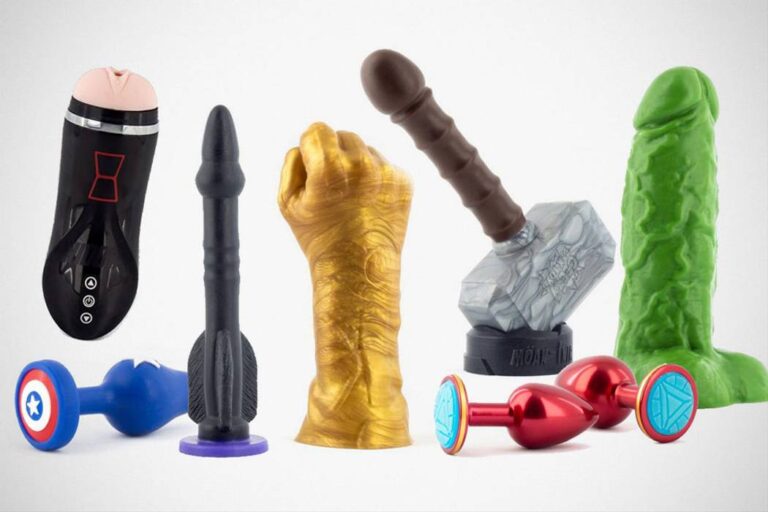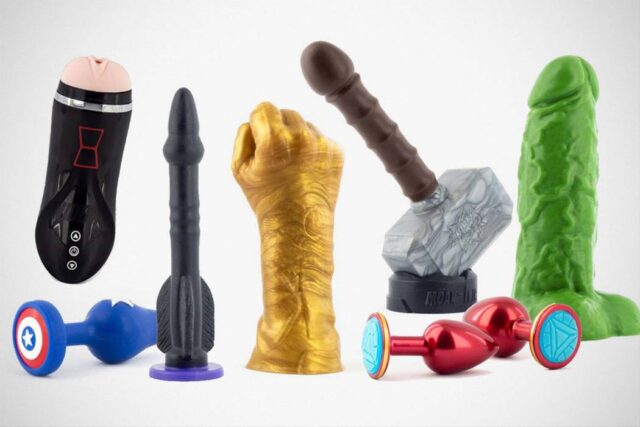 Sex toys may not be as advanced as Iron Man's suit, or as mighty as Thor's hammer, but Avengers-themed sex toys is a thing and a perfect example of how manufacturers keep up with trends.
Captain Anal butt plugs, Mjolnir-shaped dildo, Iron Man's arse reactor, the Incredible Dong (yes, these are the real names), are just a few examples of the mighty Avengers.
But the Avengers are not the only Marvel franchise that inspired the sex toys manufacturers, with Guardians of Galaxy related toys also on a list. Why not make your evening better with Cumora? How about a Star Load or Dix the Destroyer?
These toys are perfect for making a Marvel movie marathon even more enjoyable. Also, if you pick the Mjolnir-shaped dildo, will you be worthy to rule As(s)gard?
2. Into the Bat… hole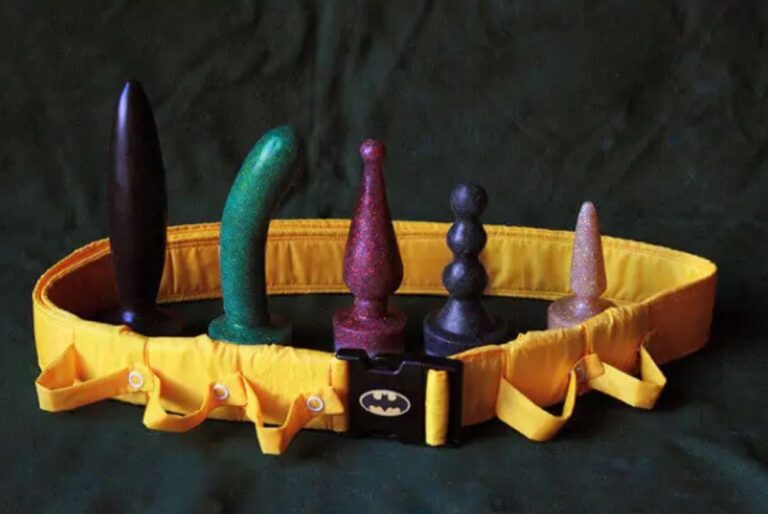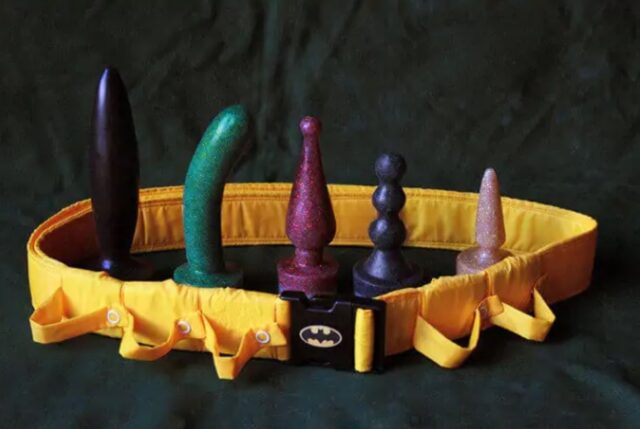 Being the most popular superhero in history, Batman is a real pop culture phenomenon. And even though there was a time when the franchise was not so famous (thank you, Joel Schumacher), Batman is back on top. Pun intended.
That's why it's understandable that there's an abundance of Batman-related merchandise almost everywhere you look, including sex toys. Batt Plugs or Batdildos may not be able to save Gotham City, but will definitely save your evening.
What's more, if you like a little role-play, there are kinky Batman, Robin, or Catwoman latex costumes to try them out. There are also crochet Batman thongs in case you get chilly.
What are you waiting for, then? Suit up, take your Bat Plugs, or Batdildos into your Batcave. You don't have to wait for Bat-Signal to turn up.
3. DickCoin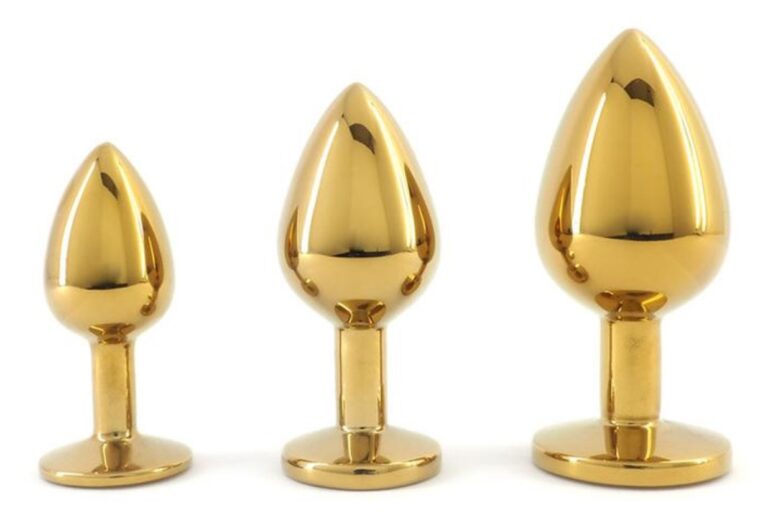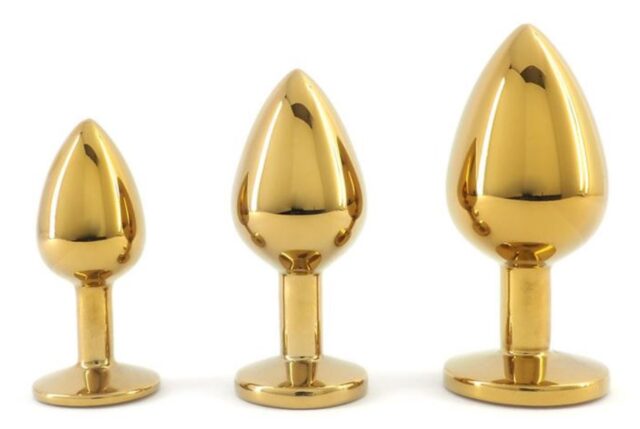 Remember Bitcoin? The cryptocurrency that took the world by storm in the early 2010s may not be as popular in the mainstream as it used to be. Nevertheless, the number of users and Bitcoin-related services is continuously growing.
Maybe that's why a resourceful manufacturer decided to create a line of Bitcoin-related sex toys. You've read it correctly; there are Bitcoin butt plugs, ball gags, and dildos. All painted gold and looking expensive.
Unfortunately, or fortunately, they aren't worth as much as a real Bitcoin. You also don't have to mine them, not before the usage at least (wink, wink).
4. Emojizz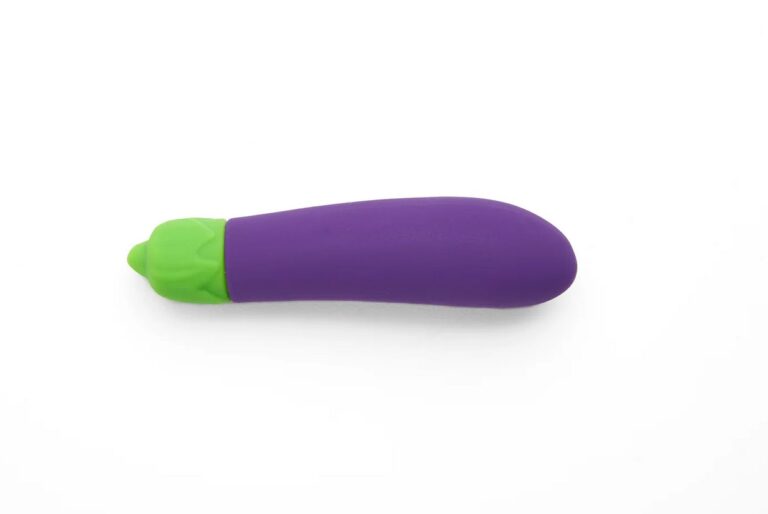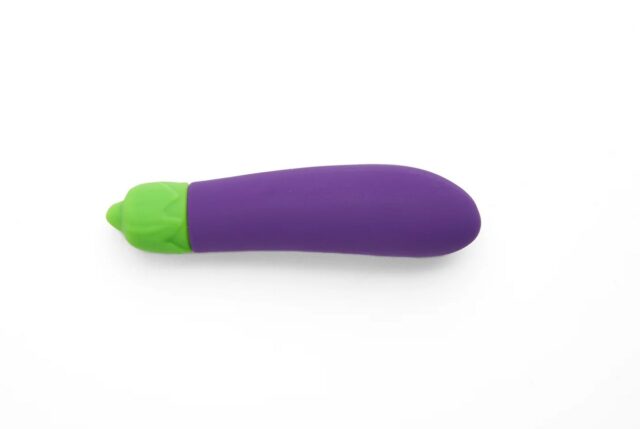 In the past few years, the importance of real conversation has been slowly decreasing, as we started to use text messages, Facebook, and other social media features as our communication source.
What's more, with the introduction of emojis, it's turned out that we don't even have to write words to communicate. They've become a global trend, even used by Hollywood (although without success), and yes, sex toy manufacturers.
Why send eggplant emoji, when you can send the eggplant emojibator? Maybe it's time to spice up your conversation with the chili pepper emojibator? Or the case might be opposite, and it's time to cool things down with the i-Scream vibrator?
With thousands of various emojis, the possibilities are endless.
5. May the Force be In You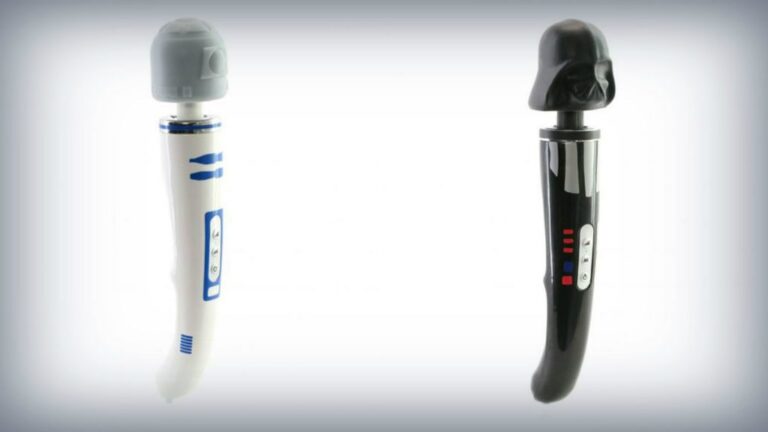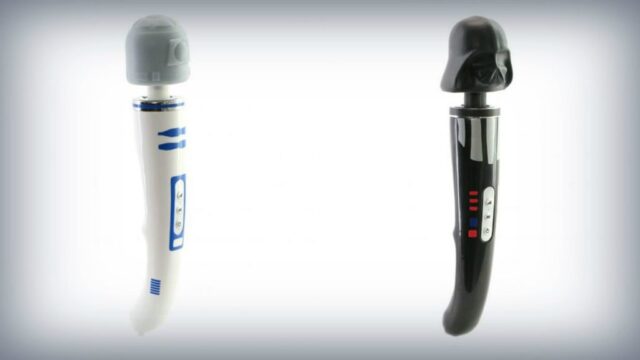 With Star Wars being probably the most popular franchise in the galaxy, it's no surprise that the sex toys industry got interested. Still a sex padawan? Maybe ask master Dildoda to train you in ancient Jedi techniques.
Or maybe you've always wanted to join the Dark Side? If that's the case, Darth Vibrator will show you how to rule the galaxy. Oh, and don't forget to take a C-3PO butt plug and R2D2 vibrator with you.
And can you even consider joining the Light or Dark Side without your LED Laser Sword Dildo? You won't be able to save Hand Solo without one.
This line of sex toys will ensure the force is not the only thing that awakens.
6. Become the Mother of Dildos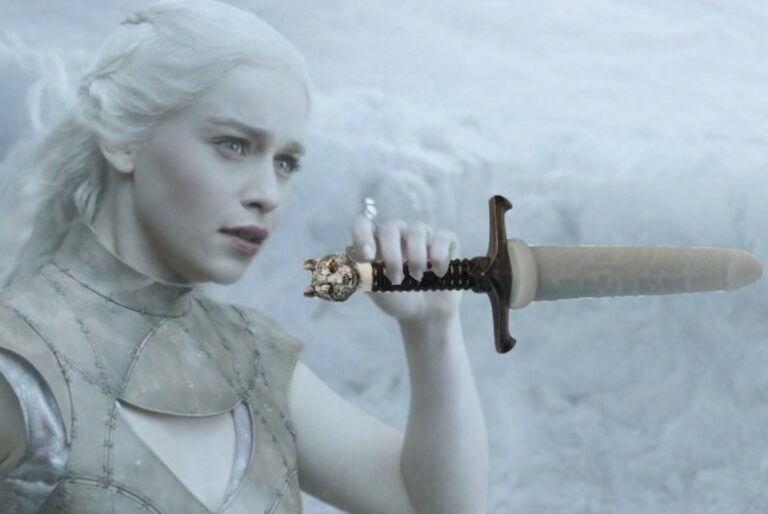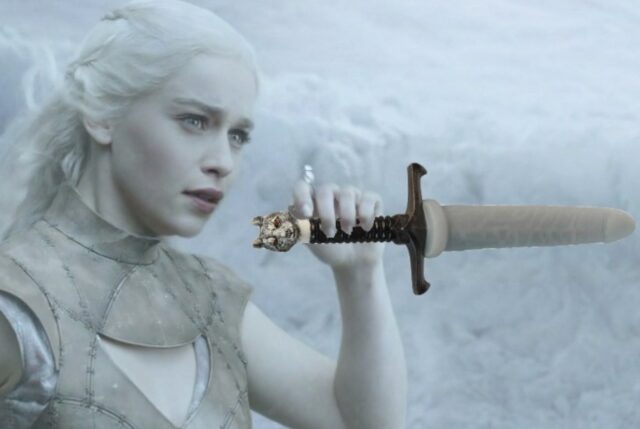 Has there ever been a bigger show than Game of Thrones? More than 19 million people watched the series finale, so there's no surprise that sex toys manufacturers saw this as a chance.
If you've always dreamed of taking care of Jon Snow's sword, now you have a perfect opportunity to make it happen. Or maybe you'd like to be like Daenerys and ride your Drodong into battle?
You can also try to become a Direwolf for one night with a tail-shaped butt plug. When you play the game of moans, you either come yourself or make somebody else climax. There's no middle ground.
Bottom Line
With multiple examples of pop culture-related sex toys, it's hard to decide what is weirder: the imagination of manufacturers, or the fact that people have such requests. Nevertheless, it's fun to see how sex toys have evolved. Also, you can visit here how are popular online entertainment sites.
The only question that remains is where the bottom line is? Can sex toy manufacturers keep up with the continually changing trends? Well, so far, they've been doing a remarkable job.
What's more, there are plenty of companies that will allow you to design the dildo or vibrator of your dreams. Staying with pop culture references, it can be your one dildo to rule them all.