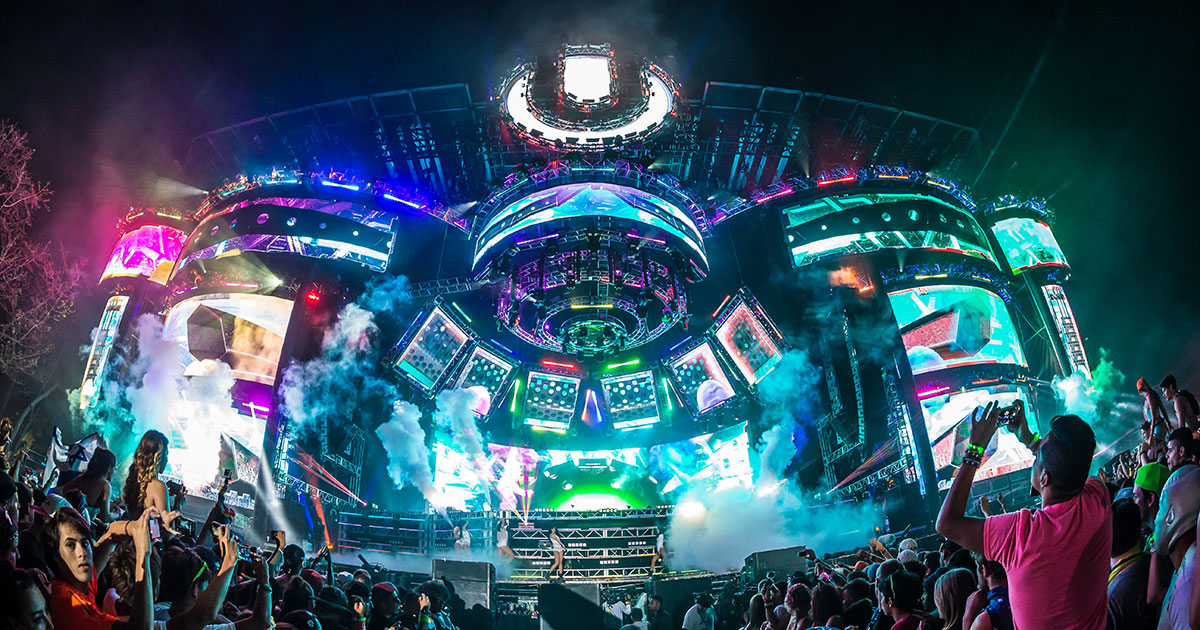 Let the hype train begin. Ultra 2017 is officially underway!
Although the music doesn\'t begin for another two weeks, festival organizers officially began construction in Miami\'s Bayfront Park as early as Monday morning. For an event of this caliber and magnitude, usually drawing in international crowds of 165,000, this is the standard amount of time needed to ensure the festival site layout and the technical production side all come together as seamlessly as possible.
With 19 years under their belt, Ultra Music Festival  guarantees to deliver an audio-visually stunning display year after year. UMF is itself the final celebration capping off a week's worth of panels, parties, and events for Miami\'s Winter Music Conference — which runs from March 21-24 and draws in industry professionals from all over the globe.
See you for Miami Music Week!
The above Snapchat photos show semi-trucks the beginning girders and stage pieces to be assembled over the next 15 days, right up until doors open on Friday afternoon.
Ultra takes place this March 24-26 in Miami, FL. Tickets are currently sold out.