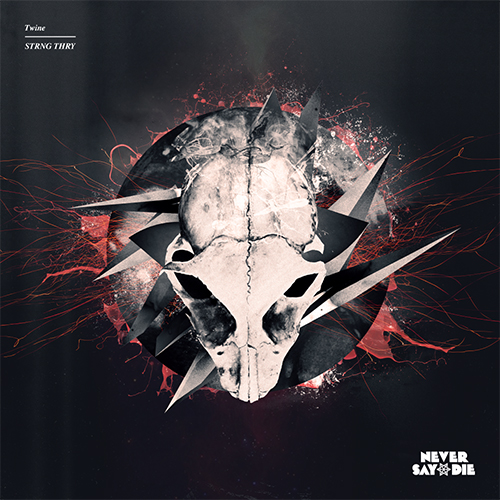 Fresh from his collaboration with Bear Grillz and Datsik, Twine has just thrown us a monster of a release, \"STRNG THRY\". The three piece collective lands nicely today on Never Say Die Records, sitting comfortably around some of the world\'s best in bass music.
Up first is \"STRNG THRY\" which works well as an opening track, building gradually with a melodically strong build up, before all hell is unleashed in unique Twine style. Equally as impressive is \"Flow\", a trap masterpiece, driven by fast stabs of piercing synths. \"Switchblade\" (a Beatport exclusive) opens with a dark rumble, before brilliantly produced drums fill the lower frequencies, with a whirring siren manning the higher end. Rounding things off in style, the drop behind 'Switchblade' is quite simply stunning and one to tear up any dance floor.
'STRNG THRY' explodes onto the scene today – you can grab it here.