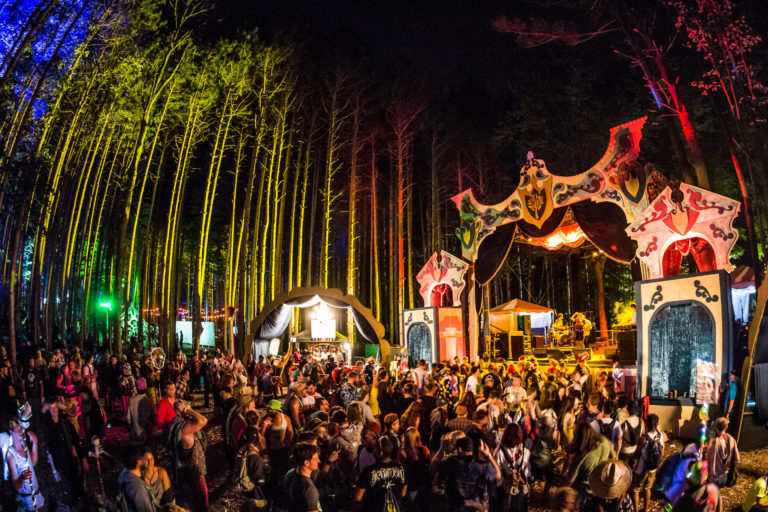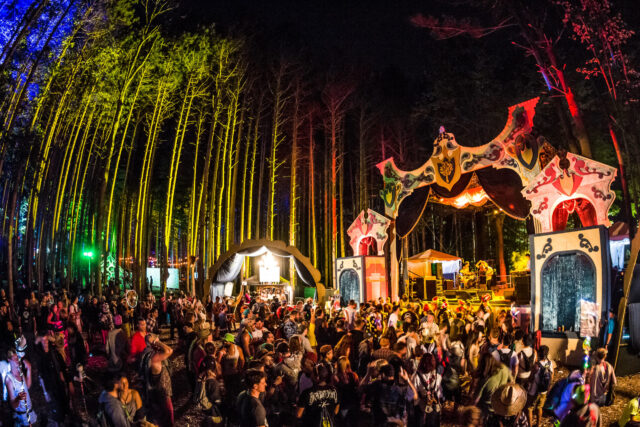 It\'s no surprise that artists put in some extra heavy lifting for their Electric Forest sets from year to year, with new surprises and secret sets hidden all over the place. While most of us will be gathered in mass around the headliners and heavy hitters on this year\'s lien-up, there\'s a few producers who have been making waves in the scene that we feel you must catch this year. EDM Chicago has curated a list of artists that you will probably kick yourself for missing. Be sure to peep the full schedule at the bottom of the page.
Gryffin
Coming off his sold-out spring \"Heading Home\" tour, the classically trained NY-based producer  is bringing his etherial melodic beats to the Forest in what promises to be an extra special future set. With his viral remixes of tracks like Tove Lo\'s \"Talking Body,\" Josef Salvat\'s \"Open Season,\" we\'re certain you\'ll enjoy getting lost in you\'re own journey. Check out this etherial house track will give you a good sense of Gryffin\'s own unique style and be sure to catch him on Sunday, June 26 (10:15-11:15pm) at the Tripolee stage.
Caspa b2b Rusko
This highly anticipated 2016 Forest set traces its roots in dubstep all the way back to the early 2000s when west-London based Caspa first laid ears on his mate Rusko. Both have since played crucial roles in growing the electronic dance music scene since then, with remixes and collabs with pop music\'s biggest names, including Kanye West, The Prodigy, Ludacris, Depeche Mode, and more. You\'ll want to be sure to head over to Tripolee because these two  are sure to bring dub back to its underground source, fusing elements of reggae, grime, and garbage with their combined 140 productions. Their set runs on Friday, June 24 (11pm-12:30am) at Tripolee.
EOTO
There\'s a ton of conflicts to navigate through on the Forest schedule as it is, but we speak for most when we say deciding between Bonobo and EOTO has been plaguing us all. The two styles of music are very different, however, that if you are more into more of the amorphous sounding bass music, then you need to head over to the hi-tech hyperdrive live act that is EOTO. The multi-instrumentalist experimental producer duo, consisting of Jason Hann and Michael Travis, will take you on a eclectic journey through multiple genres within DnB, electro, dubstep, and glitch hop. Catch them on Friday, June 24 (12:15am-1:45am) at Jubilee. Warning: there will nectar heads every where you turn.
What So Not
From festival appearances at Coachella, Pukkelpop, Ultra, and Lollapalooza, the now single man act, Emoh, has certainly made his case for why What So Not should remain a staple production project for chill, glitchy trap music. You\'re sure to hear the famous anthems Gemini (ft. George Maple), Jaguar, High You Are, Tell Me (ft. RL Grime), and many more off the new EP. Head over to Ranch Arena Thursday, June 23 (8-9:15pm).
Dusky
House heads will certainly be congregated at the Tripolee stage for this rising London producer duo, who have come along way since splashing onto to U.S. scene back in 2011. Their deep, eclectic sound stamp combines over two decades of dance music to create some bouncy, underground house style bangers that have attracted the attention of Calvin Harris, DJ Magazine, and BBC Essentials. Check out Nick and Alfie\'s newest EP below, because they are surely going to drop a few of these at Tripolee on Thursday, June 23 (11:15pm-12:30am).
Also check out the fully stacked line-up below. We can promise you there\'s sure to be multiple conflicts on your schedule.
Connect
www.electricforestfestival.com
Facebook: www.facebook.com/ElectricForest
Twitter: @Electric_Forest
YouTube: www.youtube.com/user/TheElectricForest
Instagram: instagram.com/electric_forest
Official Hashtags: #EF2016 #forestfamily