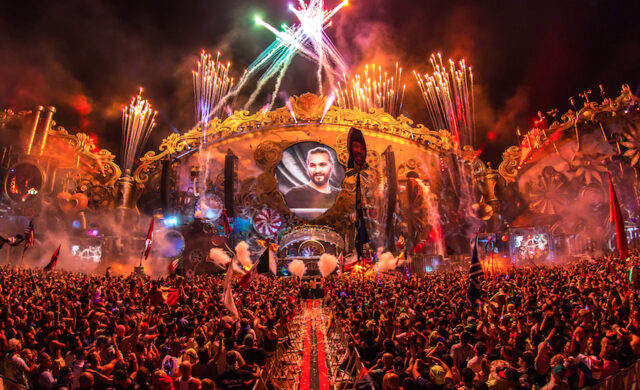 Just as we were all getting over our Tomorrow World blues with last month\'s cancellation announcement, the SFX-partnered festival released it\'s official 2015 after movie this week. Because of the bankruptcy issues that the Tomorrow World part company has been dealing it, they released the vague following statement, which makes us hopeful for Tomorrow World\'s return in 2017:
Unfortunately in the current environment, it is not possible to give you the best and unique experience you deserve.
And that\'s why this particular video is extra emotional for all the Citizens of Tomorrow. The After Movie showcases the Tomorrowland brand\'s amazing production skills once again, with images of the festival grounds alongside statements from last year\'s festivals attendees over what the \"Key to Happiness\" means to them. One particular statement grasped the vibes of Tomorrow World perfectly, \"Being in that crowd, feeling like you\'re one huge organism, but you\'re an individual, and you can praise life.\"
Check it out, along with the track list posted below.
Video tracklist:
What So Not – Gemini Ft. George Maple (Ekali Remix)
Gent & Jawns – Turn Up
Yves V vs Skytech & Fafaq – Indigo
Bart Skils – Lost Boys
The Temper Trap – Sweet Disposition (Undercatt Remix)
Still Young & Michael Brun – Check This Out
Alesso & One Republic – Lose Myself
Candi Station (ft Doc M.C.) – You Got The Love (Dr Shiver Remix)