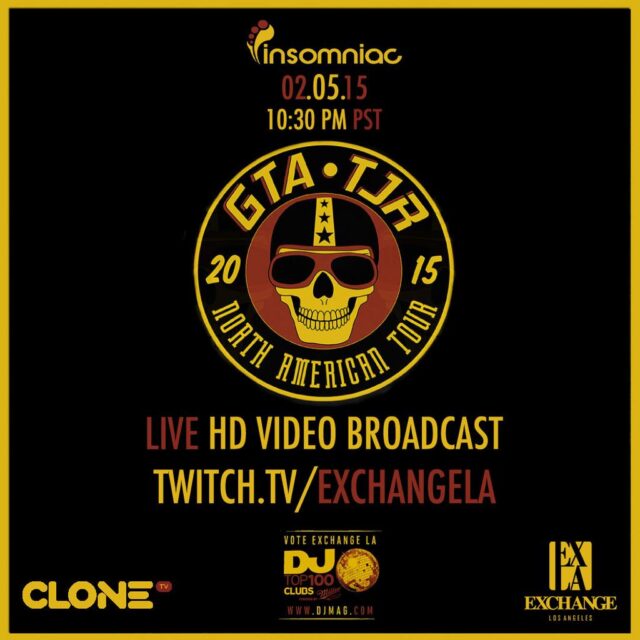 Two things are guaranteed to happen when TJR and GTA play a club together: 1. The buildings foundation will be tested. 2. Thousands of fans won\'t be able to attend due to venue capacity.
Unfortunately, their joint tour will consist primarily of stops at smaller places, but all of those who won\'t be able to attend will have a chance to see them tomorrow night! With a little help from DJ Mag and Twitch, every fan of high energy house can watch them at Exchange in Los Angeles.
The stream begins at 10:30pm PST. Watch it here and check out the tour announcement video below
GTA x TJR North American Tour from GTAxTJR on Vimeo.