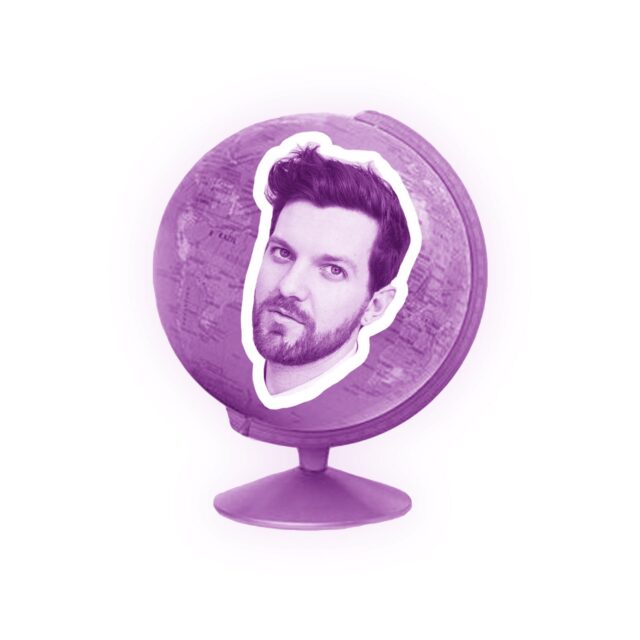 Dillon Francis' remix album to his recent hit single "Anywhere" has been released and available for you to listen.
We'll mention now that it is remarkable.
With an extended version of his original mix and innovative renditions by industry creatives that include A-Trak, Felix Cartal, and Luca Lush, "Anywhere" has been rebirthed in six imaginative ways through inspiring and diverse talent. Following is our track-to-track reviews of the standout compilation, so stream below and let us know which is your favorite remix!
---
---
A-Trak:
A-Trak takes us on a trip down memory lane with his retro twist. Suited up in his dynamic electro-elements and layered with enriching orchestral strings, A-Trak's spin showcases timely toned beats with vibes reminiscent of old school sounds, and will turn up your morning routine a few notches.
Sleepy Tom:
Sleepy Tom's revision of 'Anywhere' conjures an atmosphere of close proximity to an underground warehouse rave from the golden days. Decorated with analog sounds and groovy beats, Tom's trippy version will convince you to walk backwards without making it seem unnatural.
Felix Cartal:
Felix Cartal brings the tropical vibes to Dillon Francis' newest classic. With tuned vocals, sped up paces, and smile-inducing beats, Felix's interpretation accelerates the heart rate of listeners. Before you consciously decide this is your new jam, this party anthem will make you eager for the day you can immerse this track with a white-sanded beach and emerald-blue waves.
Fred V & Grafix:
Rising duo Fred V & Grafix deserves a shout out as an emerging force with this special reconfiguration. Their liquid drum & bass style makes a stance as listeners are initially led to a slow and steady flow of soothing futuristic synths, which soon switches into a surge of break beats and energizing drums. Fred & Grafix's mix personifies a musical journey of ups and downs and will remind you how awesome quality remixes can really be.
Luca Lush:
Luca Lush proves that he is undeniably soaring to higher appreciation with this stellar remix. The redesigned vocals of Will Heard sound like a voiceover transmitted from an antique radio, implicitly highlighting its message of emotional longing making the lyrics feel more at home. The inadvertent (?) nostalgia transcends time when Luca Lushes it up with his futuristic waves of enriching chords and uplifting feels. Thoroughly tinkled with familiar sounds from childhood memories, Luca's combination of both the past and future is freshening to say the least.
GotSome:
GotSome's makeover gives all the best house vibes. Intervals on intervals of trajectory drumbeats and trademark sounds from the Bristol scene, this UK producer will have you bopping your head side-to-side to its catchy pulse and persuasive rhythm well before you know it.