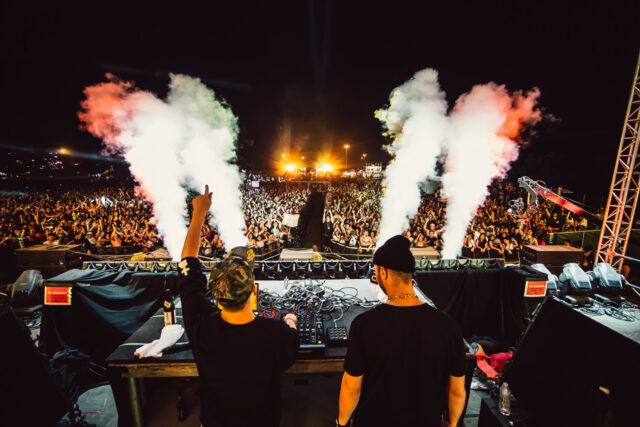 Something Wicked music festival occurs in Houston, Texas every year. This years lineup included artists such as Borgore, Jack Ü and The Chainsmokers. Fans received some disappointing news when Something Wicked released a statement in regards to Day 2 of the festival. Day 2 was cancelled due to severe weather in the area. In the festival's statement, they addressed that details about refunds will be announced on Monday.
Something Wicked is disappointed to announce DAY 2 of Something Wicked 2015 is now canceled due to severe weather. The decision to cancel Day 2 adheres to numerous weather reports and warnings. Fan and employee safety are paramount.
The severe weather hitting the Houston area is a result of Hurricane Patricia. Hurricane Patricia hit land in Mexico and is reported to be the strongest Hurricane ever recorded. It\'s path included Houston, TX which would result in life threatening conditions, causing flooding and wind damage.
Some of the artists expected to perform on day 2  were Jack Ü, The Chainsmokers, Steve Aoki, Cash Cash, and Jay Hardway. Day 2 was filled with big names and amazing sets. It\'s a shame mother nature created this historic storm which has damaged the lives of many. Something Wicked being cancelled, has potentially saved many from putting themselves in danger due to the magnitude of the storm.