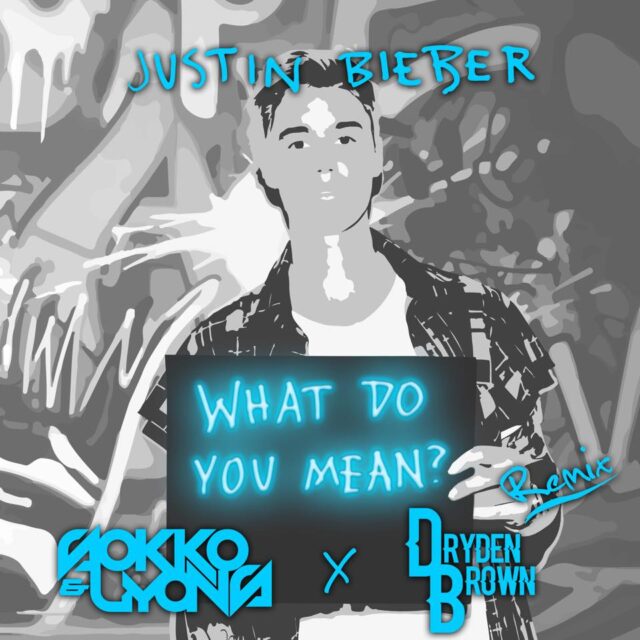 Sokko & Lyons are back at it again with another killer remix after receiving immense support on their \"Dreamcatcher\" collaboration and \"Roses\" remix with TELYKast.  The pair now brings us a new remix of Justin Bieber\'s global hit \"What Do You Mean?\" with close friend and up-and-coming producer, Dryden Brown.
The track starts out with Bieber\'s crisp vocals being placed over a driving progressive house bassline followed by some piano chords.  As the song progresses into the buildup, it is immediately followed by a unique drum pattern that takes the song into a melodic trap drop.  As the second buildup comes around, it features the same drum pattern at first, but then surprises us all with a progressive house drop to the end.  The remix surely showcases the combined elements of Dryden\'s signature trap drops and Sokko & Lyons\' progressive house sound.
Sokko & Lyons continue to be versatile in their latest releases and are on the rise to success.  You can expect the duo to be releasing a bunch of new music in the next several months which includes an official remix for pop sensation, Cimorelli.  The two are also gearing up this fall, winter, and spring for \"The Breakthrough Tour\" across the U.S. and will be announcing phase one very soon.
Dryden Brown is a 20-year old music producer from Las Vegas, NV who started making music in his bedroom just two years ago and is now attending Icon Collective production school in Burbank, CA.  Dryden has yet to officially launch his project as an artist, but you can expect some fresh new music from him in the next couple of months, including a collaboration with TELYKast.
Download the free remix of \"What Do You Mean?\" here.

Sokko & Lyons:
Facebook
Soundcloud
Twitter
Dryden Brown:
Facebook
SoundCloud
Twitter
Fore more information on Sokko & Lyons, please contact:
Kiera Miller – [email protected]