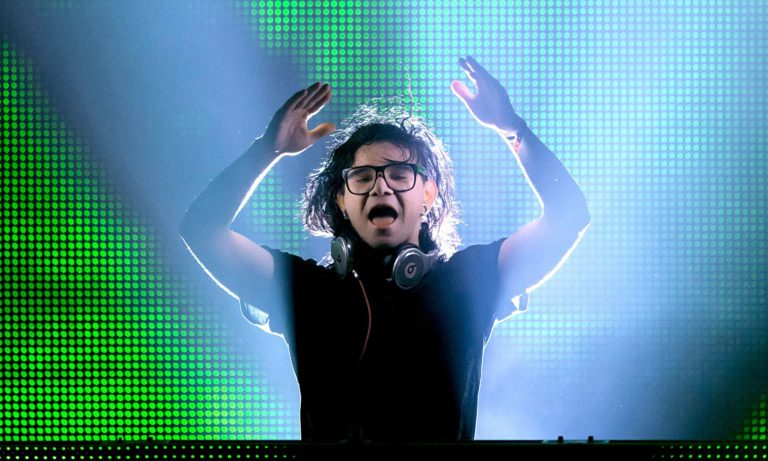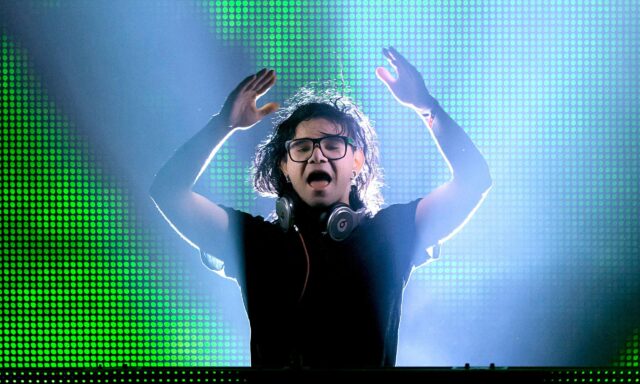 For Sonny Moore\'s 27th birthday, a couple of his close friends surprised him with a quiet dinner and a pleasant stroll down Venice Beach. Just kidding.
The Million Dollar Theatre in Los Angeles became an absolute madhouse Thursday night when more than 500 guests arrived to celebrate with Skrillex. Among those invited were Tony Hawk, Tara Reid, Diplo, Ellie Goulding, and Gary Busey who had the honor of presenting the cake alongside a midget, puppeteer, and magician.
The venue was so jam-packed that A-trak, upon arriving, was forced to wait in line outside for 20 minutes before someone emerged from inside and brought him through.
The theatre went over capacity and the fire marshall arrived half an hour before the event\'s end, grinding the festivities to an early halt. Sounds like a helluva night, all in all. We\'ll see if next year is able to top it.
Source: PageSix