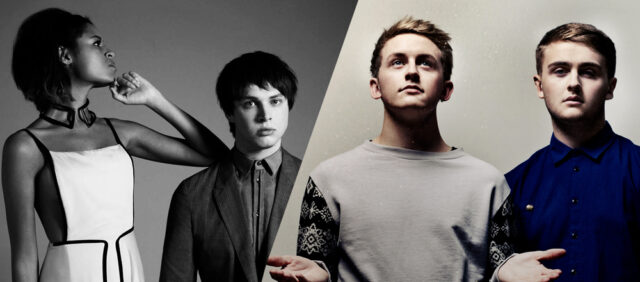 Songwriter Katie Farrah Sopher is suing English duos Disclosure and AlunaGeorge on claims that her songbook was taken without consent by ex-boyfriend Sean Sawyers in 2009 who then passed it on to certain figureheads in the music industry.
Sopher is pursuing £200,000 for songs \"Latch,\" \"You & Me,\" and \"White Noise\" off of Disclosure\'s debut album \"Settle\" and AlunaGeorge\'s track \"Attracting Flies,\" which she claims she wrote lyrics for in the stolen songbook.
Ex-boyfriend Sawyers is denying all allegations, which included that the allegedly stolen lyrics were the product of an abusive relationship.
\"I am denying all the allegations… There is zero truth to the claims made against me. I never saw the book the claimant mentions… [so] I could not have committed the alleged damages, theft, (and) copyright infringement.\"

-Sean Sawyers
More details soon.
---
Source: Pitchfork
Photo credit: GreenRoomSession