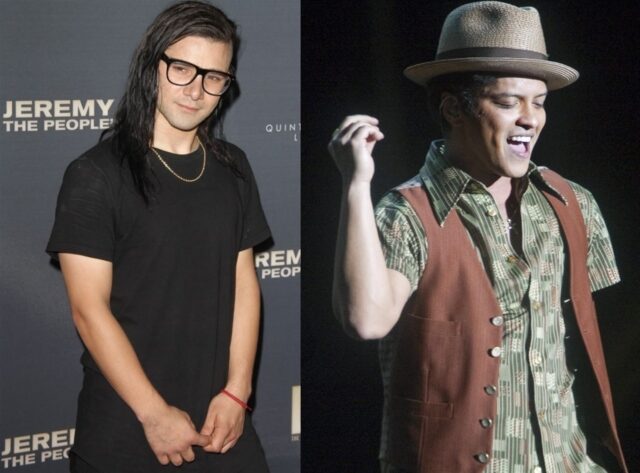 Skrillex continues to prove that there's no stopping when it comes to his outstanding curiosity in expanding the boundaries of sound and innovating the musical status quo.
The head of OWSLA is teaming up with monster-vocals pop star Bruno Mars on his latest album, and it is raising the boundless attention it rightfully deserves.
Pop and electronic dance music lovers alike, with both creative's nature of sound being inarguably different, their collaborative release is impatiently awaited.
Regarding the two's explorations in the studio, Skrillex said, "What we're doing is so fucking different, awesome and next level and sounds like nothing else that's happened before."
When sharing his thoughts of working with Mars as a songwriter, he said
"I'm joining him for his album. Who knows if I'll do something that's more of a Skrillex thing with him, but he has a vision for his album, and I'm helping him produce it on some of the songs. It's incredible. He's my favorite songwriter to work with, and he's the most fun guy to be in the studio with."
Whether Mars' funky groove will shine or Skrillex's wubs will take the lead will only be told with time, but rest assure that it will be a unique work of art pushing the status quo.
Here\'s the first single off of the soulful artist\'s upcoming album, giving us a tease of what his collaborative efforts with do-it-all producing machine Skrillex may sound like.