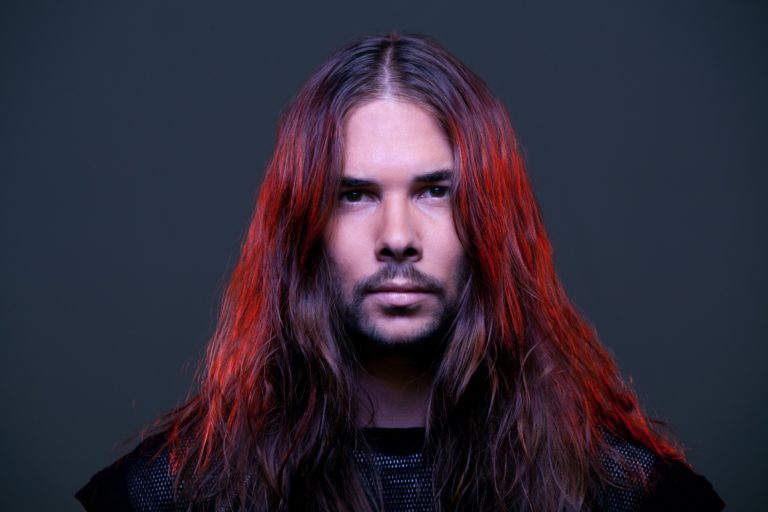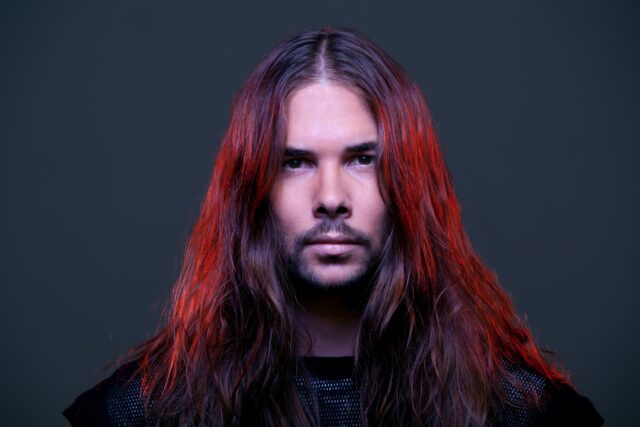 Seattle-based producer Jeff Montalvo, better known as Seven Lions, has satiated the senses of many with his left-field approach to dance music since he first made his mark on the map with his remix to Above and Beyond's 'You Got to Go'. It has been a ceaseless journey through thematic sounds and visual art for the producer from then on, as his forward-thinking artistic vision has made way for his rise to stardom not only nationwide, but globally as well.
Currently, Seven Lions is taking North America by storm on The Journey Tour with colleagues Pegboard Nerds, Unlike Pluto, and Grum. Recently, the tour made its way to western New York in the city of Buffalo and freshened the likening of fans and enthusiasts with its diverse lineup and astounding visual showcase.
I had the utmost pleasure of interviewing Jeff before his set, but before we dive into that, let's talk about how awe-inspiring and unique the Journey tour is. The Journey tour brings an ineffable experience where the ceremony begins with the rhythmic and progressive beats of Grum. The evening heats up with filthy waves when Unlike Pluto takes over, and attendees soon become pulverized by the bestial throw down of Norwegian powerhouse Pegboard Nerds when the two turn up the bass. Once pleasantly destroyed by the relentless performance of the dynamic duo, the night draws its headlining act, the man the myth the legend, Seven Lions, who gracefully stands on stage with his majestic hair and anticipation-filled grin. With the first heartbeat and projection of ancient Greek symbols the immersive fantasy ride is signaled, and through Seven Lions\' otherworldly tunes accompanied by his top class technicality, attendees are subsequently jumped into a zone where dreams become realities, and some realities become dreams.
It is important to note here that the visual presentation is done in a refreshing and groundbreaking way as its transfixing next level standard is mapped by multiple projectors instead of various LED panels, which in turn leaves a softening blow onto your eyes as opposed to the blinding madness of LED lights, thereby making the continuation of colored patterns almost relaxing to gaze at at times.
The climax of the evening features a broad range of genres with Seven Lions classics like \'Strangers\', \'Falling Away\', \'Worlds Apart\', and his recent shooting star collaboration with Illenium and Said the Sky, \'Rush Over Me\'. By the end of the night, the house is drenched in sweat from top to bottom and glowing with smiles from all the euphoric feels.
An hour before Seven Lions' set, I was invited up to his tour bus where I was kindly greeted by his gorgeously purple-haired lioness, the exhilarated Pegboard Nerds getting ready to move backstage, kisses from arguably the worlds cutest dog Khaleesi, and of course, the man himself, Jeff Montalvo, as his calming presence courteously welcomed me into his wheeled den of sensational journeys.
From a Seattleite to another Seattleite crossing paths in the western end of the nation's northeastern region, it was truly a remarkable experience to sit down with Jeff and ask him a few questions that I've been dying to inquire. As a long time fan, it was an unforgettable evening learning how down-to-earth of an artist he is – and to simply put it – how he seems like a genuinely good person. If there's one thing I gathered from our discussion, it is that Jeff Montalvo is a man with an empathetic heart and embraces the life he lives as a humble form of sharing his passion for different sounds.
Check out our conversation below, but don't stop there – catch him in his element on stage on this journey, because he is a captivating artist whom instead of using his words rather lets his music Roar for itself – and it's something we recommend you rather experience for yourself.
---
---
Buffalo is the 16th stop on The Journey tour. How has this tour been so far and what makes this one different from your past tours?
∇ "I think being on the bus has made it awesome because I have my dog with us, and we're just hanging out and doing a lot of adventuring. Doing some skydiving and some surfing, all kinds of stuff, so it's been fun doing different activities every day. Today was actually more of a mellow day though, but yesterday we went to a hockey game and checked out the Niagara Falls so it was cool."
Speaking of adventures, I've been paying attention to your twitter handle and noticed that you like to post short clips of you doing all these outdoor activities. What's the coolest thing you've done adventure wise and does sharing these clips have a bigger meaning of relating to the theme of the Journey tour?
∇ "It's kind of hard to pick a favorite thing, but I think checking out the Red Woods was probably one of the most memorable things. It's an amazing place up in the tip of Northern California. But it kind of has to do with the Journey tour… the whole premise is like you know when you're with your friends and you go take an adventure to a festival or a show…it's kind of like an adventure… and that's what we used to do when we would go to Burning Man and stuff. We'd get like 5 of us in a car and do things along the way and that's kind of what this is all about."
What's a normal day like on this bus?
∇ "It's so different. It always depends. Usually we go to bed really late and wake up really early. Our tour manager Jimi has something planned for us to do, so we all just go do it (laughs). Yeah but sometimes there's not much to do so we'll kind of just skateboard around town and go to different bars and stuff. But usually there's stuff every day planned. Tomorrow, all I know is that I have to wake up at 10 o clock. I don't know what we're doing but Jimi has a plan."
When I was promoting your show to friends trying to explain to them what kind of music you play, my explanation was that your music is like a cauldron of genres that at certain points will have you channel your inner beast, but at other times will hit you hard in the feels for those euphoric moments. But I want to hear from the man himself. How would you describe your style?
∇ "*Laughs* that's a pretty good description. I just like all different kinds of electronic music so I incorporate all of it into my sets. Most of it is melodic stuff and for my set mostly originals… It's also about the production we bring too. We move in our own stage, which is pretty sick… We put a lot of time into it."
When I first saw pictures of the stage production I thought it was one of the more unique set ups I've seen and it looks awesome inside the venue right now. What was the inspiration behind the stage design?
∇ "I just wanted something a little more than just an LED panel. A lot of DJs travel with just an LED panel, which is great, but we have a lot of visual content. I think LED panels are cool, but like, I wanted something more than that. So that's how we came up with the projection mapping as well as LED paneling. It makes a full stage effect, I'm not sure which set up we have tonight because it gets bigger and it gets smaller… If tonight's the full set up it's 40 feet wide, but if it's smaller then we might have knocked off the sides to keep it small. I'm not sure how big the room is tonight so we'll see."
I want to talk about your newest collaboration with Echos, "Cold Skin". How did this come about?
∇ "I've been talking to them for a while. I've wanted to work with Lexi cuz she's got an amazing voice. And originally I just wanted to work on a song featuring Lexi, but we ended up deciding to do a collab and it worked out really well. So yeah that's pretty much how."
Will we get a chance to hear it live tonight?
∇ "It's kind of too mellow to play live actually… Yeah I haven't been jumping it into sets. Honestly, 'Rush Over Me', is as mellow as I go, and that's the one I've been playing instead of the new one."
Do you have a pre-show ritual that you like to do?
∇ "Usually drinking a Guinness or two *laugh*. It really depends though, I don't have anything really specific."
A common trait in the industry nowadays is you find DJs using the microphone a lot during performances. But you tend to not even touch it. This is actually the first time I'm hearing your voice. What's your insight on that?
∇ "I hate it when people pick up the mic. It's usually used as a crutch I feel like. If things aren't going too well, you'll see people screaming 'how you feeling?!' and it's just so fucking cheesy. Yeah I'm just not down with that.  It just takes me out of the music cuz I'm there to hear the music. I don't want to hear a DJ be like a cheerleader, so that's why I don't like the microphone."
Do you find yourself more musically inspired on the road? Or when you're at home in a studio?
∇ "At home for sure. On the road, Armond (Unlike Pluto) and I have been working on some music, but even then it's really impossible to delve into it. So definitely at home. It's too distracting on the road. Plus I need my monitors."
What kind of message do you want to amplify to the overall electronic music community through your partnership with FCancer?
∇ "I guess my management kind of just hit me up about that one and asked if I wanted to do it and I said yes. Mainly because I feel like cancer has affected everybody in some way or another. Whether it's like they know a loved one who passed away or like a family friend because it's just everywhere. My grandfather passed away from cancer and it seemed like a good one to work with.
Are there any rising artists on your radar that you think we should pay attention to?
∇ "Hmm I don't know. I only listen to electronic music when it's time to put together a set. Said the Sky is probably the newest up and comer that's really freshening. Puppet has always been some dude I've liked with his new work. So yeah those two."
What is your end goal as "Seven Lions"?
∇ "I don't really have one, because it just started out as a hobby that turned into a profession so… It's kind of like I already reached the goal that I wanted to when I won that Above and Beyond remix competition like forever ago. So now I'm just kind of going with the flow. I'll always make music so I'm going wherever it takes me you know. I have no ultimate plan, because I will always make music even after this."
For my last question, so the Journey Tour is hitting Chicago on December 2nd. Do you have any words to share with the Chicago fans leading up to that show?
∇ "That's going to be the last show. It's going to be the finale so it's going to be cool and an emotional night for all of us."
Well Jeff, thank you so much for your time and having me on your tour bus. I'm excited to see you on stage soon.
∇ "Right on! Should be fun. Thanks man. Really good meeting you."
---
---
To our Chicago based subscribers and Seven Lions fans – you heard it. The Journey Tour ends in Chicago December 2nd at the Concord Music Hall, so grab those tickets before it's too late as its finale will be a special evening you probably don't want to miss.