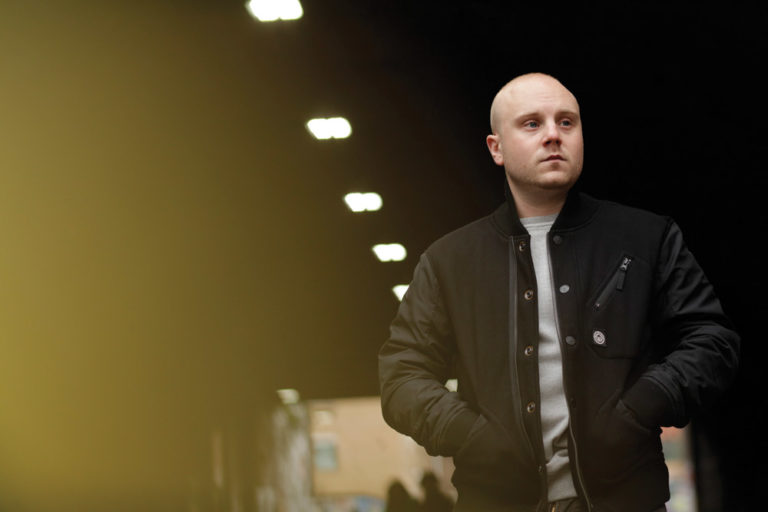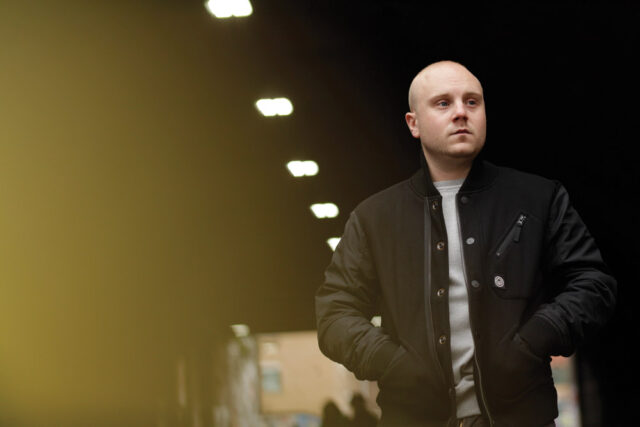 Review: Huxley – 2.0
On September 4th, Michael Dodman AKA Huxley brought fans some House goodness by releasing a four track EP entitled \"2.0\" on Aus Records. The EP is filled with punchy House goodness, adding elements of Garage, Deep House, Jack and even some Filter House, thus making 2.0 a melting pot of all things House.
1. stillLOVE:
in the song "stillLOVE", I wasn\'t entirely sure where Huxley was going with this, but I must say I was pleasantly surprised. Starting out with a pretty modest beat and a few piano keys, "stillLOVE" had me thinking this was turning out to be some sort of remix of a Country song. But as the sultry female vocals start to ease in, the entire structure of the song changes. Soon more piano keys join in and the sound switches from a semi Deep House sound, to a more Tech House style. With "stillLOVE" Huxley has done a perfect job of keeping listeners interested with the subtle changes and buildups. "stillLOVE" is a great song for getting your Saturday night clubbing started on the right note.
4/5
https://soundcloud.com/mixmag-1/premiere-huxley-still-love?in=huxley_uk/sets/2015-releases
2. Weapon:
There really is not too much that can be said about "Weapon" save for the fact that the song simply stomps all over your speakers. It may be more along the lines of Tech House, but in all honestly, Huxley brought in some other elements, like heavier kick drums and heightened and louder hats as well, thus making \"Weapon\" not feel as \"techy\". The synths do exactly what is needed with this song, which is add some melody but also by keeping "Weapon" from doing too much damage, because this song is nothing by hype inducing.
5/5
3. sinkHOLE:
The way "sinkHOLE" begins, I totally thought it was going to be a nod to Treasure Fingers and others who tend have a Disco influence in their music. The song is pretty simple, and does not go crazy with a lot of build ups and drops. In all honesty this song was more of a nod towards some Garage and some Jackin House. \"sinkHOLE\" may not hold up to the other songs on "2.0" but it still is a well made song that will win over tons of people when it is played during a live DJ set.
2.5/5
https://soundcloud.com/huxley_uk/huxley-sinkhole-aus?in=huxley_uk/sets/2015-releases
4. VOK (Decent Mix).
Hands down this song just slaps. Huxley most definitely put a lot of thought into the little nuances during the course of making this song. Every note, kick drum, synth and vocals are perfectly placed. The female vocals that start off the song instantly give thoughts to the classic House song "Brighter Days" by Chicago's own Cajmere (with vocals from Deja). "VOK" is just pure House music, simply designed to get you up and dancing, and Huxley has mastered the art of making great House tracks.
5/5
https://soundcloud.com/ausmusic/aus1585-b1-voks-mc-eq1-44-16?in=huxley_uk/sets/2015-releases
After a month of 2.0's release to the masses, I am still finding the entire EP making it's way into my daily playlists. With the buzz it has generated from the likes of THUMP, Mixmag and others, there is no doubt that 2.0 should most definitely not be slept on.
Final:
4/5