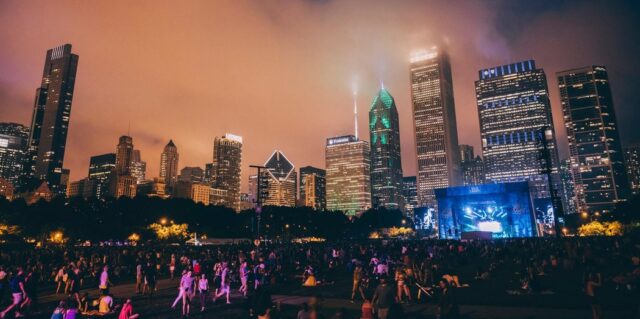 Still buzzing from Lollapalooza this year? Red Bull TV has enabled us to relive the best moments of Lollapalooza 2017 with their collection of highlights. You can watch artists like blink-182, Arcade Fire, Lil Uzi Vert, Wiz Khalifa, Run the Jewels, Justice, Zara Larsson, Sylvan Esso and more.
You can also experience Lollapalooza in 360 degrees through the interactive Lollapalooza 2017 in 360 VR. Check out artists Muse, Temples, White Reaper, The Districts, The Shelters and Vant in a truly vibrant way, as you can see their entire surroundings.
This fall, Red Bull TV will present livestream coverage of the world's most celebrated music festivals, including Primavera Sound (Barcelona), Electric Daisy Carnival (Las Vegas), and many more.
Check out Muse's performance of Dig Down in full VR below!