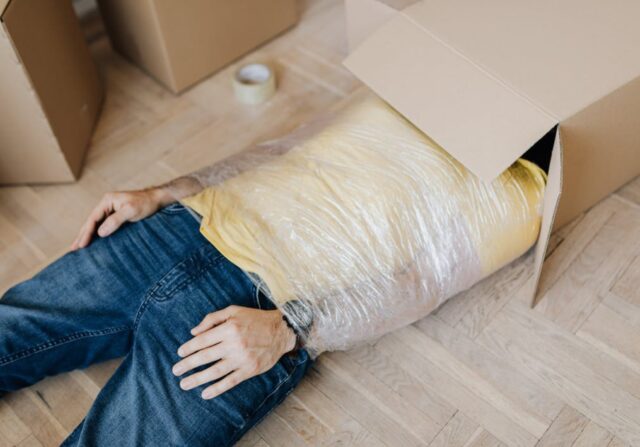 If you spent some time reading about moving and different moving companies, you have probably heard all about the horror stories named moving scams. But, be sure that these are not just stories! They are real, and unfortunately, very common. Namely, unsuspecting customers will hire a moving company they did not do a background check on and later find themselves without their belongings and without their money. This is, of course, just one of many scenarios that can happen with fraudulent moving companies. So, how to ensure the safety of your move? We are here to help you out with that. Keep on reading if you want to find out how to recognize fraudulent moving companies every time. Here are some red flags to keep an eye on!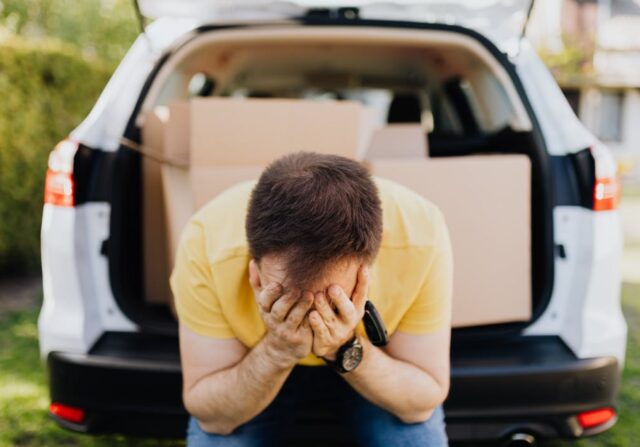 1. The Company is not Registered Through the FMSCA
All reliable and respectable moving companies must be registered through the FMSCA – Federal Motor Carrier Safety Administration. This is a federal agency that monitors the trucking industry. So, as all moving companies use trucks, their tabs must exist in the FMSCA. If they do not – that is your red flag!
So, how to check whether the company is registered or not? You can do that by asking the company you intend on hiring to give you their USDOT (US Department of Transportation) number. Then, enter that number into the FMSCA's database, and look for any information you can find about them. If there is no information, there is no registered company. If that is the case, the chances of you moving to another country in a stress-free manner are very low!
Check if your moving company is licensed with FMCSA before you start loading the moving truck.
2. The Price Seems Too Good To Be True
The cheaper, the better, right? Well, not in this case. If you notice that a company you plan on hiring is giving you a price that is way lower than usual, there is a big chance that you will become a victim of a moving scam. But, how to know if the price is way too low if you do not know how much moving usually costs? Well, by doing a lot of research. Talk to people who moved recently and ask about their situation. Or, spend some time researching the web and see what other people say about this topic.
Maybe one of the best ways to find out the proper and the fair prices of moving is to find several companies and ask them for an estimate. All good moving companies on Master Moving Guide will offer to give you an estimate – over the phone, online, or in-home estimate. Gather several estimates and you will be able to find out the right cost of all moving services.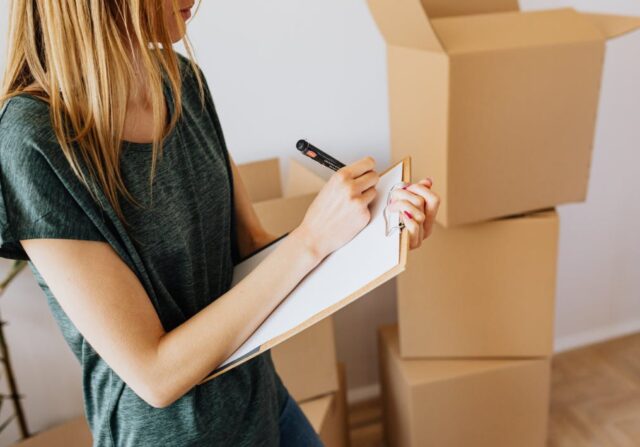 3. The Company Charges by Cubic Foot
One of the biggest red flags you can come across is moving companies charging by the cubic foot. This is when people start decluttering like crazy. But, this is not the way to have a stress-free downsizing move! A reliable moving company should never charge you by the cubic foot your belongings occupy, but by the weight of your belongings.
So, when you ask your potential moving company to give you an estimate, pay attention to the metric they used to calculate the cost of your move. If you see cubic foot anywhere, it would be best to start looking for another moving company as soon as possible. Always go for companies that base your moving cost on the weight of your belongings.
Read the contract several times and pay attention to the metrics used. A woman reading a moving contract.
4. There is No Website Nor Social Media Account
Nowadays, you can find anything online! So, if you can not find a certain moving company online, that is your red flag and a moving scam just waiting to happen. Do not even think twice about hiring a company you just randomly found, especially if that company does not have a website, a social media account, etc. When you notice something like this – abort the mission.
Every legitimate moving company must have an official website where they are transparent with their services and costs. Moreover, every moving company must have a social media account – Facebook, Instagram, etc., where they allow customers to share their experiences and problems, and of course, problem-solving stories. If you can also find forums where there are real people talking about a certain moving company, that is also a plus.
Take advantage of the Internet – it will show you which moving companies are legitimate and which are not.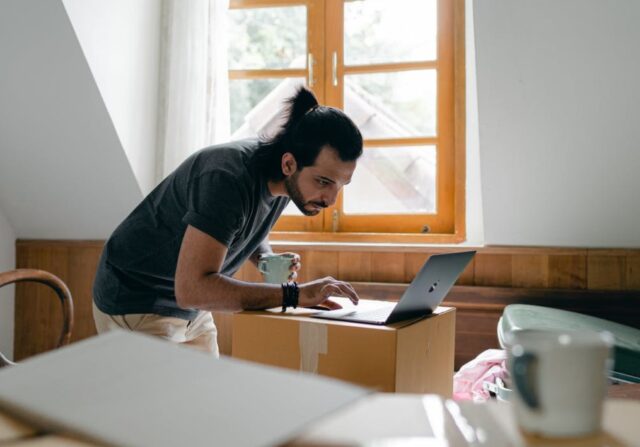 5. You Are Asked to Give Money Upfront
Everybody wants to know exactly how much their move will cost. This is how they decide whether they can afford a certain moving company or not. But, knowing how much you have to pay upfront and having to pay everything upfront are two completely different things. Companies that ask you to give them the money (the entire sum, or a larger deposit) before the moving even starts are usually the ones who will take your money and disappear. So, beware of that if you want to have a happy and healthy move!
Most legitimate moving companies are very transparent when it comes to prices and paying. They will all provide you with an estimate, and if accepted, they will provide you with a contract too. On that contract, you will have the exact prices of all services you need from them, which you will have to pay at the end of the move. Of course, some moving companies will require some reassurance in the form of a deposit, but that deposit usually isn't large.