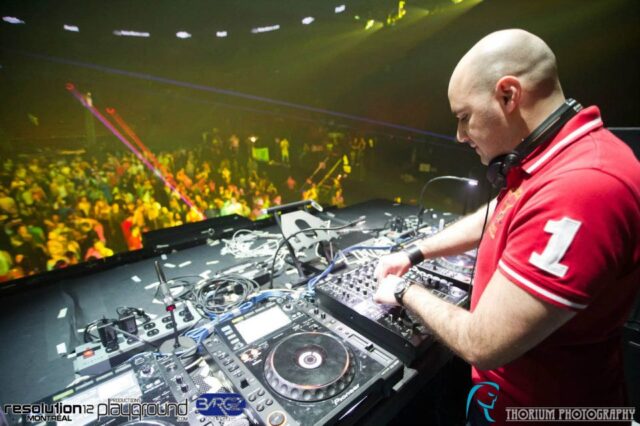 The new year is upon us, and already DJs left and right are releasing teasers of their new tracks and collaborations on social media. Raneem and Emdee have come together to mold the perfect New Year\'s anthem for individuals that are ready for a fresh start in the year 2016. The name of the collaboration is \"Ready For Change\" with vocals by Einat and is being released on Jan. 25 on the new label Raneem is operating called Komodia Records. The new year has even inspired Raneem to make some new changes and try something different, and his collaboration invites you to share that experience with him.
Raneem and Komodia Records have released snippets and previews of the collaboration on all of their social platforms. The beginning of the song builds up to a beautiful little joyful beat, which then leads into the chorus of the song, "Ready for change like a season, turning a new leaf over with no fear of the exposure,\" which is one definitive lyric that resembles a powerful message. The new year is a time for new goals and yes of course new resolutions, and this song helps remind us that anything is possible as long as you keep going and never give up. The song ultimately gives off a mixture of house and trance vibes be creating steady beats and happy melodies.
Komodia Records released another track under their label about a month ago that was also a collaboration between Raneem and Emdee. The name of the song is \"Never Let Me Go\" with provided vocals by Jarem. This song speaks to the heart of every trance lover, because the gorgeous lyrics blend so well together with the tempo of the music. Komodia Records is a young label that was just recently founded in September 2015, and is focusing on giving music lovers sounds that promote \"summer vibes, happy melodies, and massive grooves.\" The music that is produced off this label has a unique style and pushes dance music to new levels. Change is in the air for this new year, and Raneem and Komodia Records plan to be a driving force of that change.
CONNECT WITH RANEEM:
Facebook: www.facebook.com/djraneem
Twitter: www.twitter.com/djraneem
Soundcloud: www.soundcloud.com/raneem
Instagram: www.instagram.com/djraneem
CONNECT WITH KOMODIA RECORDS:
Soundcloud: www.soundcloud.com/komodiarecords
Twitter: www.twitter.com/komodiarecords
Facebook: www.facebook.com/komodiarecords
Website: www.komodiarecords.com
Photo Credit: Facebook/Thorium Photography/Raneem at Resolution 2012