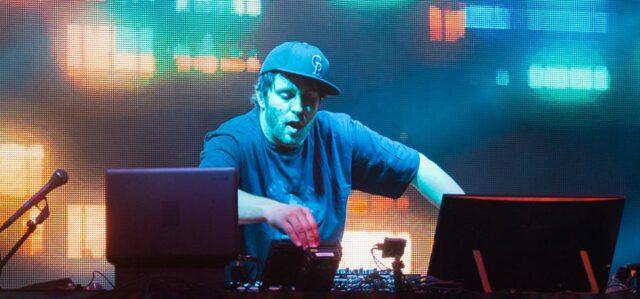 If you were lucky enough to catch any or all of Pretty Lights\' Episodic Tour last year then you probably remember being treated to an unreal live \"Analog Future\" experience, a term and technique pioneered by Derek Vincent Smith.
"I've always been trying to fuse electronic music with that live show feeling, that organic human connection," Smith told Off Beat Magazine, "and it's got me excited about touring and playing live again because I've found a way to fuse those together."
Today, Smith released 31 \"flips\" of Pretty Lights Band\'s most memorable performances in 2016. Each track represents a remastered version of a particular live act from one of PL\'s tour stops in Nashville, Telluride, Chicago, Morrison, or Gilford. Pretty Lights' dedicated fan base can now rejoice and reminisce over their 2016 travels to all corners of the U.S. — not to mention, their beloved community mindset and commitment to living out the Deadhead spirit of old (with a millennial bent, of course).
\"When I call a 'flip' everyone knows that I'm about to filter out the produced track. When the produced music disappears, the live musicians completely switch their sound to something that's more electronic. Borahm will drop into a synth bass, Alvin will switch to an electronic kick and an electronic snare. It allows us to go from the produced track, with the band accentuating it, to a fully live band without losing something…It's completely improvised.\"
Stream all 31 Pretty Lights Live \"flips\" below via YouTube. Also, be sure to join online Reddit community for first hand news on all things Derek Vincent Smith.
If you haven\'t yet experienced the improvisational nuance of the full Analog Future Band, now you have your chance this April when Pretty Lights Live hits Euphoria Music Festival in Austin, Texas. You can view the full line-up below and grab tickets here.