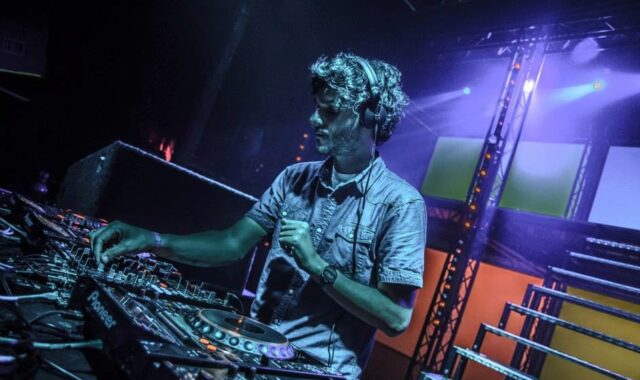 House music extraordinaire, Playless, had an outstanding 2014. The artist excelled in his fifth year of residency at Razzmatazz, one of the most prime scenes for nightlife in all of Spain, flexed his business and distribution ability with an all-new imprint record label and continued on his pursuit of music with the release of two EPs. Following such a successful year, it is not only fair to assume that Playless is going to continue on this great streak of creative endeavor, but progress it even further. Perhaps, the first piece of evidence of this is the announcement of a brand new song and accompanying remix EP.
The all-new track, Hurt, is a elaborate collection of snappy percussion, deep and memorable synthesizers and obvious tinge of Playless style of music. Coexisting with the track\'s melodics is a fresh vocal, essential and additive to the construction of the track.
In addition, we\'ve also been granted an exclusive interview with Playless himself regarding his work, this new EP, what 2015 holds, and more:
Playless, it\'s a pleasure to be given the chance to interview you today !
Lets talk briefly about what you\'ve been working on: for the last five years, you\'ve been a resident DJ for Razzmatazz in Barcelona, started a music company of your own, and started an imprint record label. For five years going at it, this is a great deal of success and work you\'ve had ! I can\'t imagine you\'re going to be slowing down with the innovation and creative development of your music and work. What should we expect for you to focus on the most in 2015? 

Yes, 2014 was a really busy year for me. I love to work in different music areas, producing and mixing bands, composing music for TV, djing as resident at Razzmatazz, but this year I'd like to focus and work harder on the Playless project. I have some new Playless releases coming out in 2015 so I hope this year is going to be really exciting.
You\'ve been getting shouts from Groove Armada, Gorgon City, Laurent Garnier and Shadow Child. How does it feel to be recognized by these artists?

It was a surprise for me. I didn't expect such a good reaction of my first Ep Closer. It feels really good when people you admire say good things about your work. I grew up listening classics from Garnier and Groove Armada so that kind of things makes you want to work harder.
Last year, you released your first EP and then followed up with your Fade EP last month. In terms of releases for 2015, should we be expecting a greater volume of music [releases] this year than in 2014 or should we be expecting less?

I'm releasing Hurt Ep on Love & Other this month. Also two new exclusive tracks for Toolroom Records. A 2 track Ep for Whiskey pickle before summer. And now I'm finishing some new tracks so there will be more stuff coming out this 2015.
Your style has evolved linearly in my opinion, how would you describe the change from your earlier days of music production?
I grew up listening 90's house from French house to uk rave. So I think this influence it's always there in my music: Pianos, breaks, deep basslines, chopped vocal loops… Maybe now I'm exploring with more melodic stuff and other electronica genres because I don't want to get stuck on the same sound.
On that note, you\'ve given us the opportunity to premiere your new track \'Hurt\' accompanying the Hurt EP which has remixes from Ben Mono, Reset Safari, MRJ and Sean Roman today. Can you break down your personal thoughts on Hurt? How would you describe it? Are there any underlining meanings or stories involved in the song besides the title?
This track it's a bit different from what I've been doing until now. I wanted to do a melodic tune, not only focused for clubs and take more care about the atmosphere and the harmonic melody elements.
What are the kind of feelings that often go into producing a track like this?
The song talks about hurt and forgiveness, it feels a bit darker and melancholic for me than my previous work. So the production was more focused on capture that feeling than looking for the drop or trying to do a banger club track.
Another question regarding the Hurt EP, what was it like having all these artists remix Hurt?
It was amazing, the first time I heard the remixes I was really impressed because I really liked all the Remixes, every remix has a different vision and really cool sounds. I think the EP is really complete, you have banging club tracks, and more melodic stuff.
Did you kind of expect that these artists would completely redefine the track or that would just add their personal flair and spin on it?
All of the remixes had a personal unique sound different from the original. I don't like the EP's when the remixes sounds the same as the original but with a different Kick and bass sound. So I was really happy with the whole Hurt EP every remix on it has his own personality.
Switching topic here a bit. More on the production side of things: do you have a DAW of choice? Like Ableton, Reason, FL Studio? 
I always do the same process. I arrange and produce all the tracks in Ableton, then I export all tracks to Logic and I mix it always there. I have a mixing template in logic with all the busses, routing and Vsts preconfigured. Apart the fact that I prefer Logic's audio engine. I like to start the mix form zero so you have then a more objective perspective of the track. So I always do 2 step process: Arranging and then mixing.
Any favorite VSTs we should know about?
All Fab Filter plugin Series. UAD plugins, All Vallhalla reverbs (Room especially) SSL Bus Compressor (Waves)
All Arturia synths, Rob pappen Sub bomb bass, Massive, Z3ta2, Korg M1.
Since it\'s always asked to producers who \"make it\", do you have any suggestions you want to share for aspiring music producers?
Some tips that helped me thorough this years are to leave some time without listening a track to have some perspective. One week without listening a track makes really easy to find what's missing or what is wrong in a track. Another tip should be to work always with a good spectrum analyzer comparing A/B your track with some references you like, to have a good EQ balance. And always spend time trying to find good kicks and sampling them from the tracks you like.
Where should new fans go to find updates and new music on the internet? Do you have a Twitter, Facebook, and Soundcloud? Any that you are particularly active on?
I have all three, but I'm not really into social media… I'm saving money to find some community manager to post some funny kitten pics or naked pictures of me, but meanwhile I'll try to post only music. It's crazy what facebook and twitter are becoming, everybody looking for followers, paid posts, page visibility, musicians spending more time in facebook than in Ableton. I don't get it… but I try to keep updated all my releases and gigs on facebook and soundlcoud.
Thank you very much again, Playless! It has been a privilege to interview you today.
Thanks a lot for the interview and the Hurt Premiere! Cheers.
People can expect the release of Playless\' accompanying remix EP, entitled after the song of origin, on February 16. It will feature remixes from Ben Mono, Reset Safari, Sean Roman and MRJ.
In addition, you can follow Playless on Facebook and Twitter to keep up to date on his new work.
(Picture Credit: The Noise Gate)