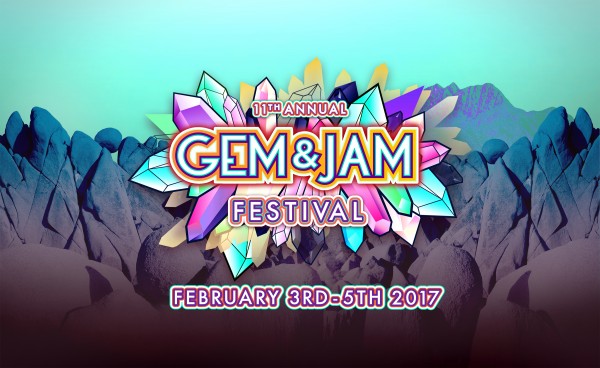 Big news from the desert! Gem & Jam Festival is excited to announce the addition of Mike Gordon  bassist of perennial jam band favorites, Phish. Joining Gordon on stage will be: keyboardist, Robert Walker; multi-instrumentalist and guitarist Scott Murawsk; drummer, John Kimock and percussionist, Craig Myers.
The 11th annual three-day music, art, performance and gem & mineral festival continues to underscore the "jam" in Gem & Jam, having previously announced Dead & Co.'s Jeff Chimenti would be joining Steve Kimock & Friends and 4 of the 6 String Cheese Incident members would be coming together to perform as The Trancident  Additionally, Steve Kimock & Friends along with members of The Motet will be coming together for an entire set of Grateful Dead music, called Play the Dead!
"There is something truly special about this year's lineup,\" says festival co-producer Josh Pollack. "It will be really exciting to see these collaborations come together, for a magical few nights under the desert sky."
Gem & Jam seems to be holding up to it\'s name, shaping up to be the jammiest jam band festival of 2017!! Peep the line-up and ticketing info below!!
$169 Festival Passes Now On Sale; Camping Packages Available With Onsite RV Camping, Boutique Camping, Car Camping and Walk-In Camping.