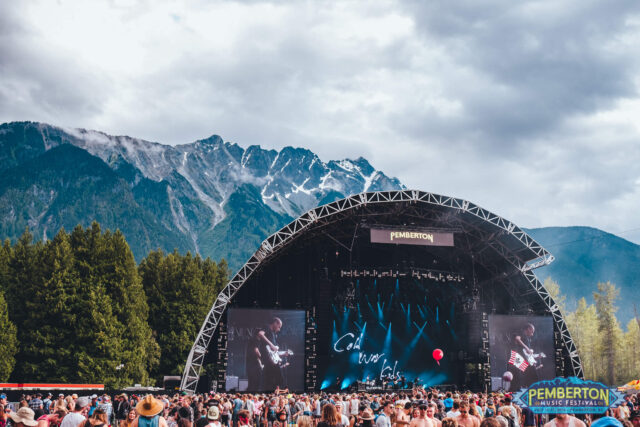 Pemberton 2016
Pemberton Music Festival 2017 has been canceled.
After decreased ticket sales and increased operating losses, PMF was forced to file for bankruptcy. Unfortunately for fans who have already purchased tickets, there will be no automatic refunds.
According to PMF, it has no ability to provide refunds for tickets purchased. However, ticket holders may be able to receive reimbursement if they purchased their ticket using a credit card. Of course, this is up to the discretion of the ticket holders bank. Likewise, this does not necessarily guarantee refunds at all.
The festival was scheduled to host headliners Chance the Rapper, Muse, and A Tribe Called Quest.
A full statement regarding Pemberton Music Festival's loss has been detailed on their website here, and is transcribed below.
---
IN THE MATTER OF THE BANKRUPTCY OF PEMBERTON MUSIC FESTIVAL LIMITED PARTNERSHIP AND 1115666 B.C. LTD. (Collectively the "PMF")
TAKE NOTICE:
On May 18, 2017, PMF made an assignment into bankruptcy pursuant to Section 49 of the Bankruptcy and Insolvency Act (the "BIA"). Ernst & Young Inc. ("EYI") was appointed as the trustee in bankruptcy (the "Trustee").
As a result of PMF's assignment in bankruptcy:
The 2017 PEMBERTON MUSIC FESTIVAL IS CANCELLED.
The 2017 Pemberton Music Festival scheduled for July 13 – 16, 2017 is cancelled and will not proceed as scheduled. The Trustee will issue formal notice of the bankruptcy proceeding to all known creditors of PMF within 5 days of its appointment.
Unfortunately there are no automatic refunds from PMF. As PMF is now in bankruptcy, it has no ability to provide refunds for tickets purchased. However ticketholders may file a proof of claim form as an unsecured creditor with EYI in accordance with the claims process. Proof of claim forms will be mailed to known PMF creditors in due course and made available on the Trustee's website. A determination of recovery, if any, on the claims of ticket holders from the estate will not be known for several weeks. The Trustee will provide an update to creditors in due course.
Refunds may be available to ticketholders from third parties if tickets were purchased using a credit card. As each bank and credit card issuer have their own specific policies, ticketholders are to contact their bank or credit card issuer directly to determine whether a refund can be obtained. The Trustee will provide further details concerning contact information for the various credit cards and financial institutions on its website.