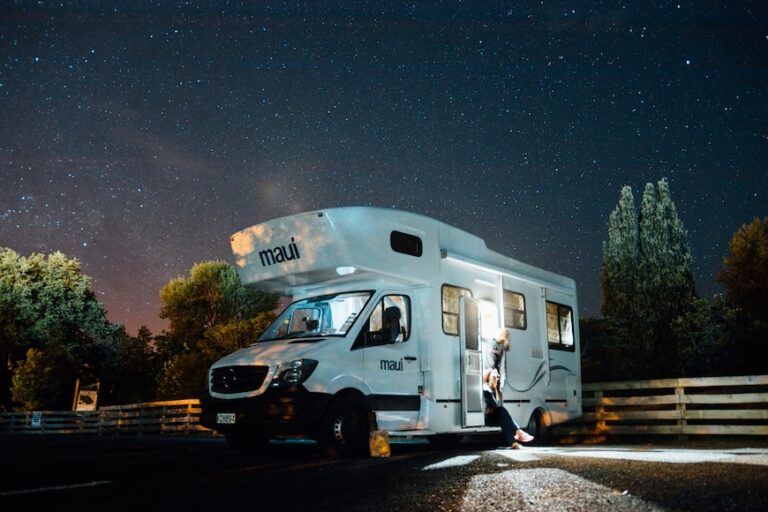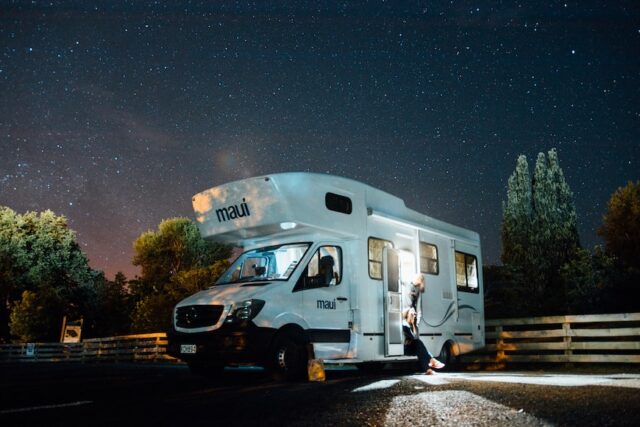 RVs, or recreational vehicles, offer a great way to travel and explore the country while still having all the comforts of home. If you want to explore this alternate lifestyle, now would be a good time to start planning for the same. Read on to know more.
Who Can Live in an RV?
Digital Nomads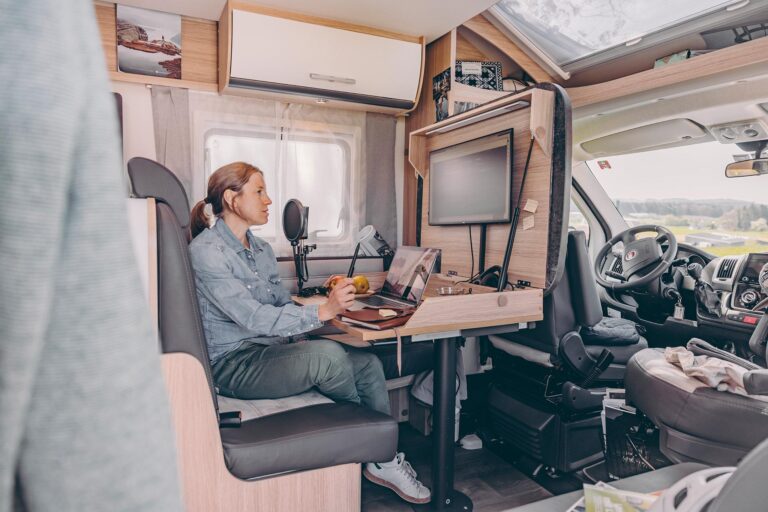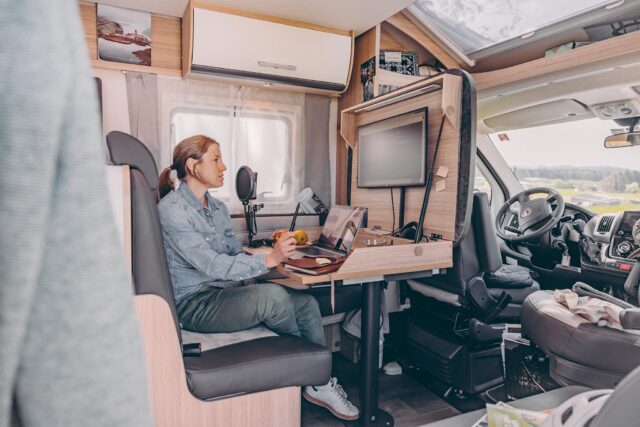 Living in an RV is not a new concept. Even before life as digital nomads became common, 1 million Americans were living in RVs in 2018, according to an article in the Washington Post.
As per the latest report by the US Census Bureau, between 2019 and 2019,  around 17.9% of the US population was engaged in working from home. This is approximately 27.6 million people.
As a digital nomad, since you can work from anywhere, choosing to explore the country in an RV on weekends while working at a full-time job can be a great option.
Minimalists
If you feel the pressures of maintaining a large home getting to you, you can consider renting out your home for a while and choosing a minimalist lifestyle.
Living in an RV can be a more cost-effective alternative to traditional housing. RV living can save on the cost of rent, mortgage payments, and property taxes, as well as utility costs.
Living in an RV is a good way to concentrate on the basics and make time for yourself. You can drive to scenic locales and indulge in activities like hiking, camping, and meditation.
Travel Lovers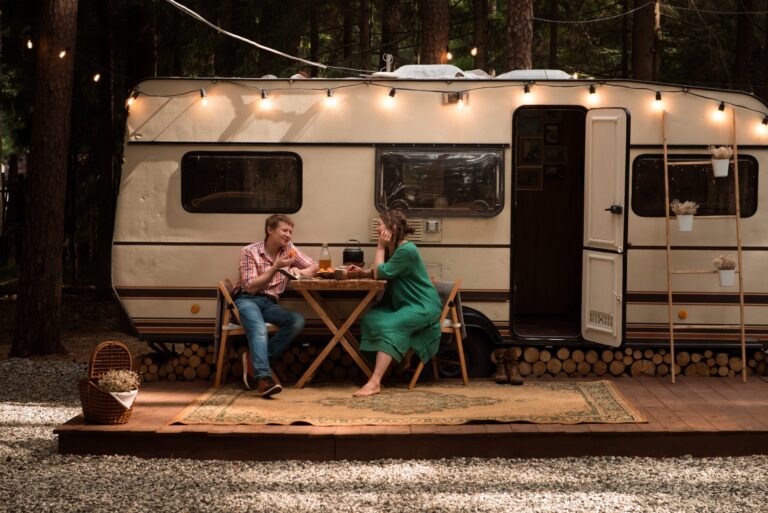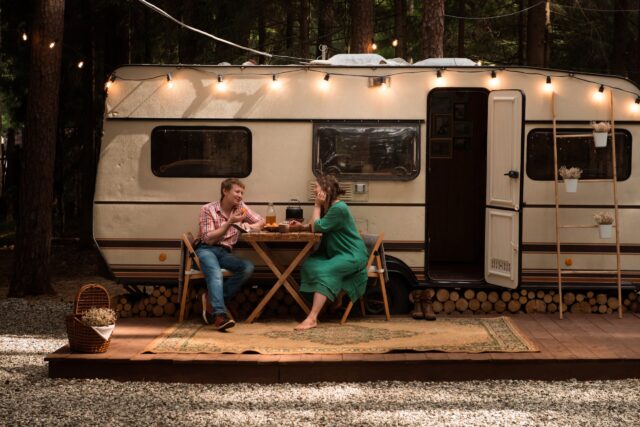 If exploring the vast treasures that the 50 states have to offer is one of your goals, maybe driving around in an RV is a good idea.
One of the biggest advantages of living in an RV is the ability to travel easily and change locations. This allows for a greater sense of freedom and flexibility, as you can travel to different parts of the country or even different countries, depending on the size and capabilities of your RV.
Instead of stressing yourself out planning an elaborate itinerary with hotel bookings and flights, you can take off in a recreational vehicle of your own. This will allow exploring at your own pace. You can choose to spend days in an area that suits you and soak in the culture there.
Anyone can lead the RV lifestyle. According to a 2023 Study by Ipsos, it was found that over 84% of millennials and Gen-Zers, basically 18-34-year-olds, are aspiring to own an RV in the next 5 years. The same study also mentions currently, 50% of 11.2 million RV owners are above 55 and retired.
Pro Tips for A Safe and Hassle-free RV Life
However, owning an RV comes with its own set of responsibilities and considerations. Here are 5 tips for RV owners to help make the most out of their RV experience.
Hedge Against All Possible Risks
RV insurance is a specialized form of insurance that covers your recreational vehicle in case of an accident or damage. It includes things like collision coverage, liability coverage, and even coverage for personal belongings inside the RV. It is important to have insurance as it can protect you and your RV from unexpected expenses. Browse reliable online resources to choose the right RV insurance provider.
Emergencies can happen at any time, so it's a good idea to keep an emergency kit in your RV. This can include things like a first aid kit, a flashlight, extra batteries, a fire extinguisher, and some basic tools.
When you are traveling in an RV, try to spend the night in an allocated parking space for RVs. This will help you get support from other RV owners in case you need a spare part for your vehicle.
Regular Maintenance and Cleaning
Just like a car, an RV requires regular maintenance to keep it running smoothly. This includes things like changing the oil, checking the brakes, and keeping the tires properly inflated. Be sure to check your owner's manual for recommended maintenance schedules and keep up with them.
RVs can get dirty quickly, especially if you're spending a lot of time on the road. Be sure to clean your RV regularly, both inside and out, to keep it in good condition and to prevent mold and mildew from developing.
Route Planning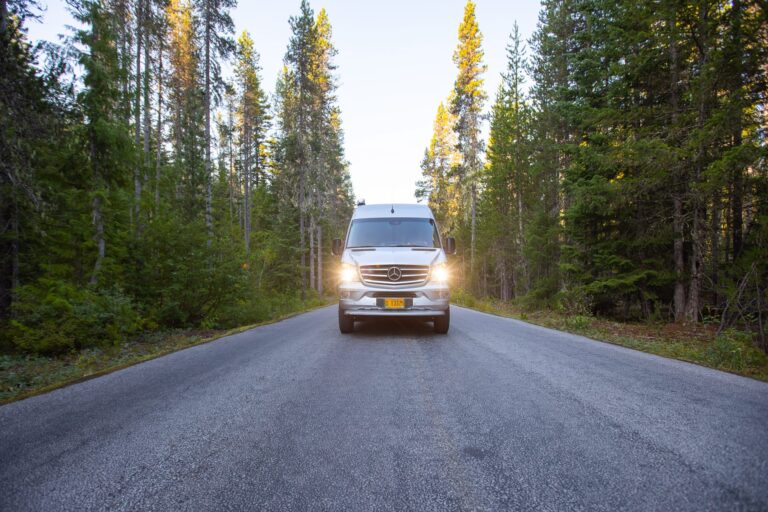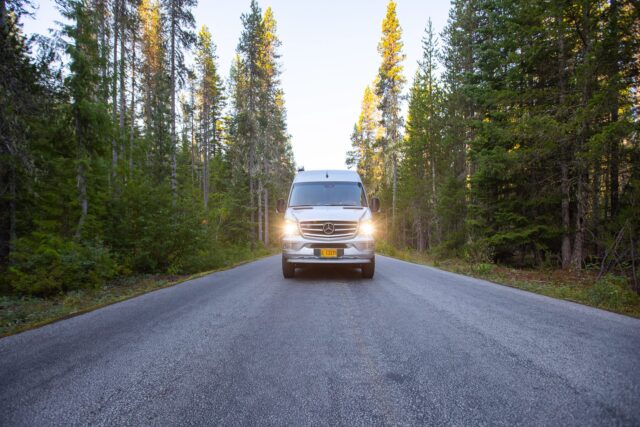 Route planning is an important aspect of living in an RV, as it allows you to plan your travel route, find RV-friendly locations, and make reservations in advance.
The RV industry is growing fast, and experts at Fortune Business Insights estimate it to touch $ 87.89 billion by 2028, up from 55.9 billion in 2023. This is at a forecasted CAGR of 6.7%. In such a booming market, there will be plenty of nifty tools and apps available for RV owners to perform route planning and other tasks efficiently.
Here are a few tools that can help with route planning for RVers.
RV Trip Wizard allows you to plan your route, find RV-friendly locations, and make reservations at RV parks and campgrounds. It also includes features such as fuel cost calculators and weather forecasts.
RV-Life-specific apps like RV Parky and RV Life offer a wide range of information for RVers, including a directory of RV parks and campgrounds, information on boondocking locations, and other useful information.
Google Maps can be a useful tool for RVers, as it allows you to view the route and check the accessibility of the roads.
By following these tips, you can ensure that your RV is well-maintained, clean, and ready for your next adventure. Remember that each trip is different, so it is always important to plan, has an idea of what is ahead of you, and, most importantly, have the right coverage for unexpected events. By having the right insurance coverage, you can enjoy your travels with peace of mind knowing that you are protected.