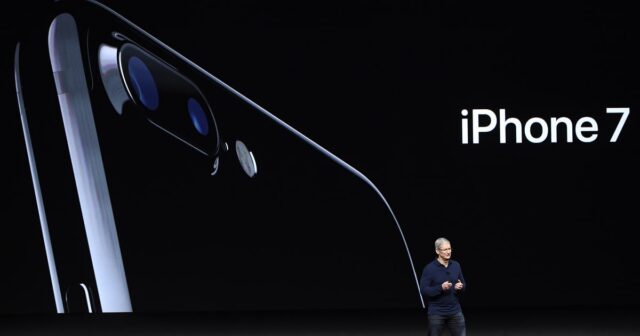 The future is here, finally! Apple has launched the iPhone 7 (4.7-in.) and iPhone 7 Plus (5.5-in.), along with the Apple Watch Series 2, and a set of wireless headphones called AirPods which can be purchased at an additional cost.
No more getting your ear buds all tangled up. Apple has removed the headphone jack in favor of earbuds that connect through the phone's charging port. iPhone 7 and 7 Plus users will need to use Lightning-based headphones, which will be included in the box.
Apple fans will also have the option to purchase AirPods, a set of wireless headphones that include a microphone for handsfree calls. Available in October, this technology comes with infrared sensors that detect when they\'re in your ear and only play then. W1 chip connects the AirPods to your other Apple devices. The batteries last for 5 hours and the AirPods come with a charging case that holds 24 hours of charge.
For the first time the iPhone has stereo speakers, which can output 50 percent louder sound. One speaker is in the earpiece and the other on the bottom.
In addition, the updated camera will make capturing those festival videos even better from a father distance. The new camera has optical image stabilization and a 6 element lens with f/1.8 aperture, whichhelps take even better photos in low-light situations, putting it on par with some of the best Android phone cameras. However, the dual lens camera is a feature only included on the larger iPhone Plus.
Apple explains why you'd want 2 12MP cameras on the iPhone 7 Plus. #AppleEvent pic.twitter.com/VcmopNZ8RF

— Lance Ulanoff (@LanceUlanoff) September 7, 2016
The iPhone 7 will come in three storage models: 32GB ($649), 128GB ($749) and 256GB ($849). The iPhone 7 Plus also comes in the same storage models: 32GB ($769), 128GB ($869) and 256GB ($969). Pre-orders start on Sept. 9 and devices ship on Sept. 16.
See the full list of features below.
H/T The Telegraph