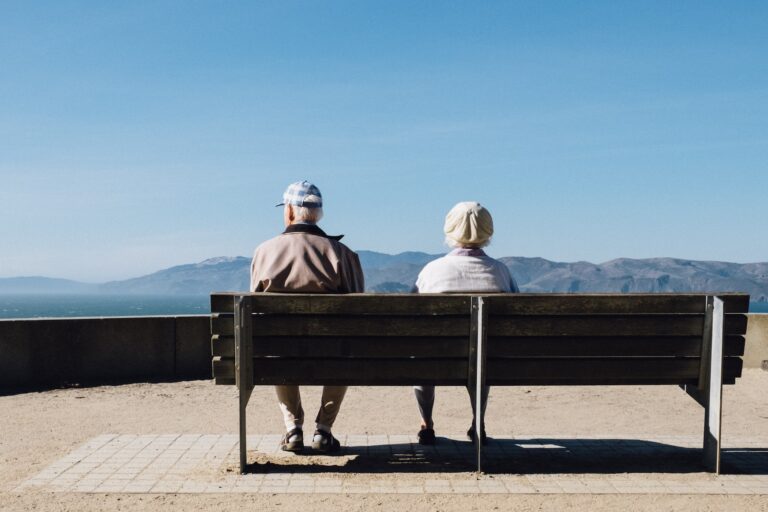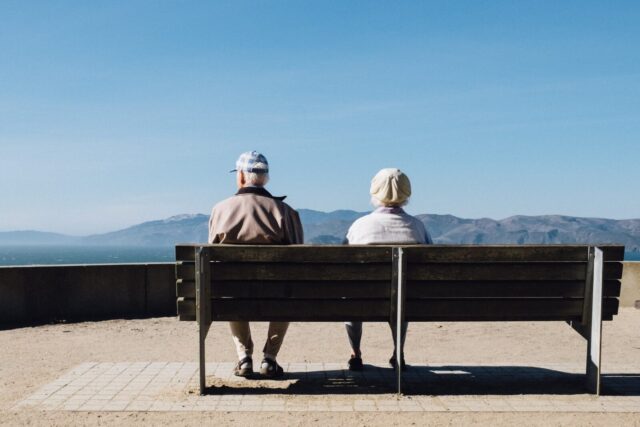 The cost of healthcare in Connecticut has been on the rise in recent years, with many individuals and families struggling to afford the cost of health insurance and medical treatment.
For elderly individuals, the rising costs of healthcare can be particularly concerning, as they may be on fixed incomes and have more complex health needs. In addition, inflation continues to rise all across the U.S., decreasing the power of pensioner savings.
As prices rise higher, senior citizens in the state often find themselves unsure about what they can do to ensure their health is looked after. This article is going to look at how some of those concerns can be addressed.
It's important to remember that while the natural, healthy aging process brings with it certain changes and challenges, there are still many steps people can take to maintain optimal health and well-being in their golden years.
Taking Care of Your Health Can Be Preventatively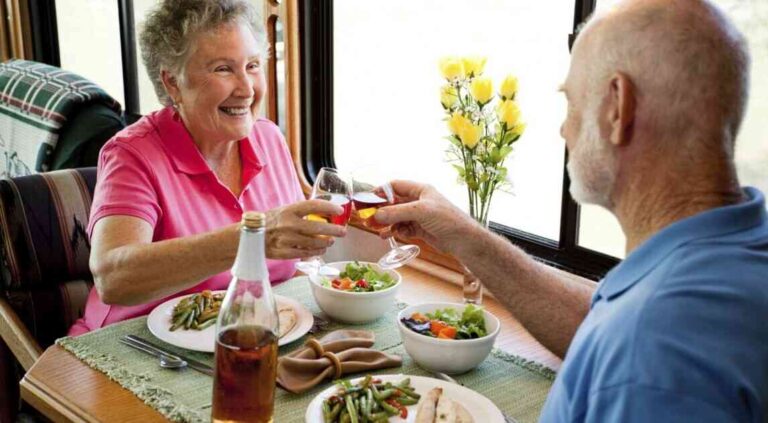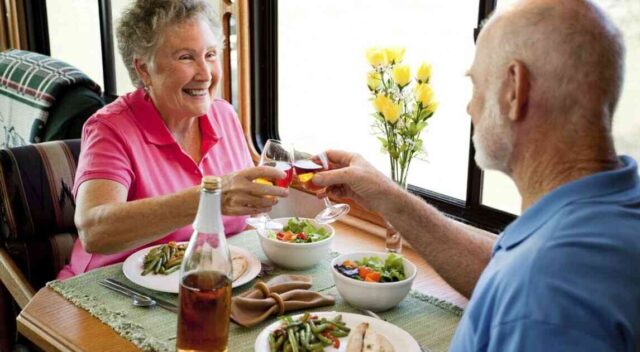 A preventative approach refers to proactive measures that are taken to promote and maintain physical and mental well-being in older age.
The goal of preventive maintenance is to prevent or delay the onset of diseases and disabilities that are more common in old age and to help elderly people maintain their health and independence for as long as possible.
Investigate Your Medicare Options
Medicare is a national program in the United States that provides health insurance coverage for Americans aged 65 and older and for certain younger people if certain conditions are met. (Some disabilities or final stages of renal disease, for example.)
The program is financed by payroll taxes, premiums, and general revenue, and it currently covers over 60 million people. Medicare provides coverage for a wide range of medical services, including hospital care, doctor visits, and prescription drugs, but it does not cover certain services, such as long-term care or most dental care.
What Are The Different Medicare Plans?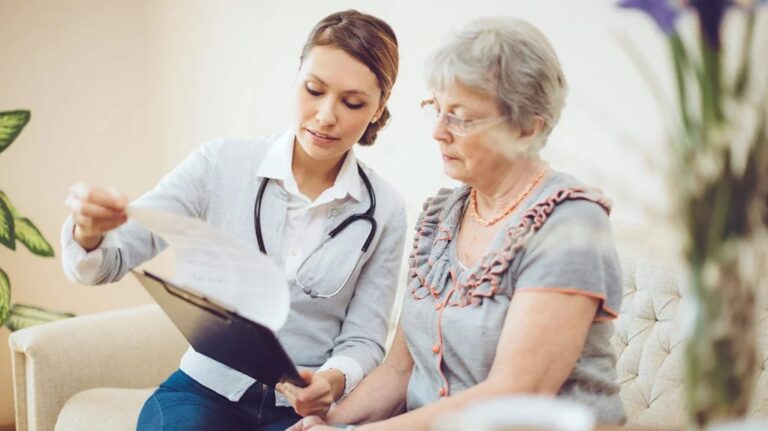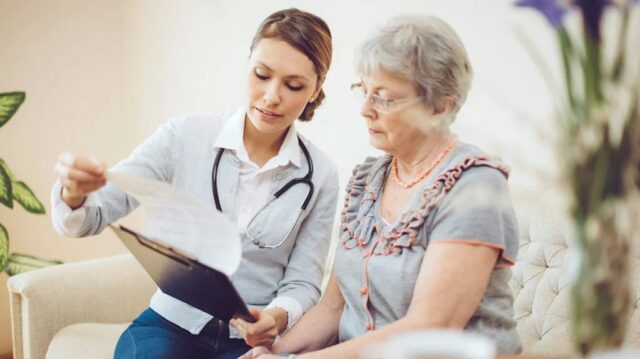 There are several types of Medicare plans that provide different levels of coverage. The main types of plans are
Original Medicare: This is the basic Medicare program, and it consists of two parts: Part A (hospital-related insurance) and Part B (medical-related insurance).
Original Medicare covers a wide range of medical services, but it does not cover all costs, and it typically requires beneficiaries to pay out-of-pocket expenses such as deductibles and coinsurance.
Medicare Advantage or Part C plans are an alternative to original Medicare. They usually include all of the benefits of original Medicare, but they also provide additional coverage. Some of these plans include coverage for prescription drugs and are known as Medicare Part D.
They are a great option for those who want to have all of the benefits of original Medicare, along with some added coverage options that may be necessary for specific needs related to their health.
Medigap: These plans are private policies and can help fill in the "gaps" in coverage that Original Medicare does not cover. These plans are offered by private insurance companies and are designed to work alongside Original Medicare.
They can be a lifesaver when you realize that there are many situations where only relying on Medicare won't help you in your particular health condition.
Medicare Coverage of Prescription Drug (Part D): These plans, offered by private insurance companies, can be added to either Original Medicare or Medicare Advantage plans and provide coverage for prescription drugs.
Special needs plans (SNP): This type of plan is specifically tailored to meet the needs of a specific population, like individuals with chronic conditions or those who are living in an institution.
Cost plans: Cost plans offered by Medicare-approved private insurance companies bring together aspects of both standard Medicare as well as Medicare Advantage plans.
Remember that not all plans are available in every area, and coverage and costs can vary depending on the plan and the location.
A good first step to a preventative approach might be investing in a more comprehensive health insurance plan or looking at Medicare supplement plans in CT (Connecticut). Supplement plans are also called Medigap plans and are policies that help to cover out-of-pocket costs.
Picking up a medicare supplement plan or a medicare advantage plan can be very helpful as the original medicare option does not cover all aspects such as dental care or worldwide care. Supplement plans help cover things like deductibles and coinsurances.
What Steps Can You Take by Yourself?
According to the National Library of Medicine, 41.9% of elderly abuse cases happen as a result of self-neglect. Considering that such a large portion of elderly people fail to prioritize their health, it is important to create awareness and learn preventative approaches to maintaining health.
Whether you are just entering your senior years or you have been in the golden years for a while, these tips can help you live a happy, active, and healthy life. A preventative approach involves taking care of your diet and exercise needs and being disciplined about healthcare checkups. Let's now look at some tips and resources to help you get organized.
Opportunities for Physical Activity in Connecticut
As we age, physical activity becomes quite important to help maintain and improve our overall health and well-being, including our mental health, bone and muscle strength, balance and coordination, and cardiovascular fitness.
Exercise can also help to reduce the risk of chronic diseases such as heart disease, type 2 diabetes, and certain types of cancer. A lack of activity is one of the silent killers and can wreak havoc on other aspects of your health.
A recent study by the CDC found that 25% of Americans were physically inactive outside of work. The consequences of inactivity in adults are already well documented, and this is even more harmful to the elderly, who are more prone to neglect physical activity.
It is important to note that you should always check with your doctor before engaging in any new activity. Thankfully, Connecticut has several health centers and state-sponsored programs that can help meet the needs of the elderly.
Area Agencies on Aging (AAAs):
This is a state-designated agency that addresses the needs and requirements of the elderly. Many AAAs offer programs such as exercise classes and walking groups specifically designed for older adults.
Hartford and Washington Commons are known to have good AAAs and are a great way for older adults to stay active, meet new people, and get support from trained instructors who can guide elders on the question of "What is healthy aging?"
Walk Across Connecticut
Walk Across Connecticut, also known as WALK CT, promotes physical activity and healthy habits and encourages participation from older adults by offering special incentives for them and encouraging them to compete in their age group.
Walking events are held throughout the year and include community walks, organized walks, and even an annual walk event that runs for two weeks in the summer. This last one is aptly called the "Summer Stride Challenge," where participants log their miles and compete against other individuals and teams.
Managing Medications and Healthcare Needs
Being organized with medication and healthcare is particularly important for older adults as they are more likely to have multiple chronic conditions and take multiple medications. Keeping track of all the different medications, dosages, and schedules can be challenging.
Medical Synchronization
This is a really useful program provided by the State of Connecticut (also available in some other states)
The goal of medical synchronization is to make it easier for older adults to manage their medications and to reduce the risk of medication errors.
The program works by enabling older adults and their healthcare providers to schedule all their medication refills and pickups at the same time each month, making it easier to track and manage their medications.
This can be especially helpful for older adults who have multiple chronic conditions and take multiple medications.
With medical synchronization, older adults can have all their medications refilled at the same time and can pick them up at the same time, so they don't have to worry about remembering which medications need to be refilled and when.
Additionally, it can also help older adults avoid missed doses and also reduce the number of trips to the pharmacy.
Remember to Eat Right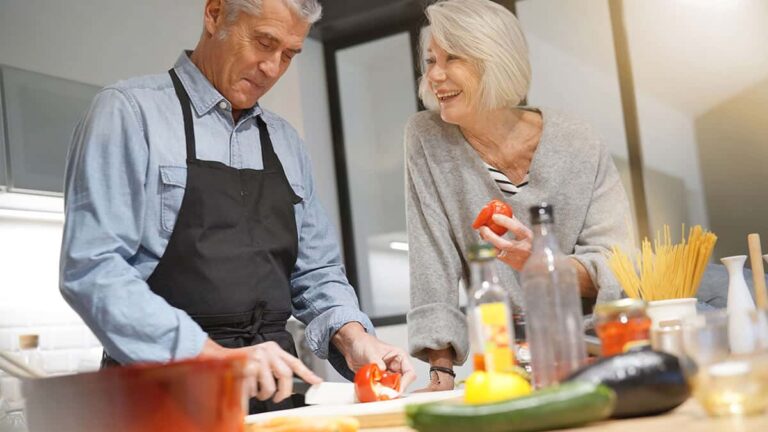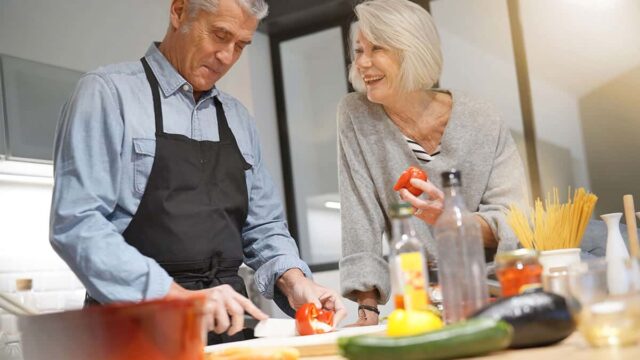 Lastly, a large aspect of staying healthy revolves around what we put into our bodies. One's diet can significantly help or hinder health, and this remains true for senior citizens.
Following a healthy and balanced diet allows you to maintain a healthy weight, support your immune system, and reduce the risk of chronic conditions such as heart disease, type 2 diabetes, and certain types of cancer. It's also amazing how diet seems to be linked with reducing risks of conditions like dementia and cognitive decline.
Conclusion
Taking care of your health during old age is essential for living a happy and fulfilling life. By taking advantage of government programs and resources while also contributing to our health care through preventative steps, one can greatly improve quality of life.
Staying active, eating a nutritious diet, and managing medications and healthcare needs are all key to aging healthily, reducing stress, anxiety, and unnecessary hospital visits that only drive up the costs of your healthcare plan.
With the rising inflation and healthcare prices, staying vigilant and taking advantage of every opportunity is going to be very important for the senior citizens of Connecticut.