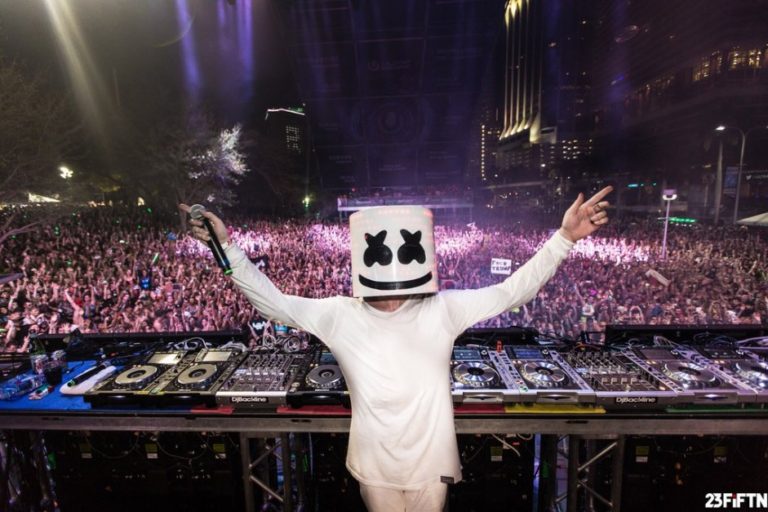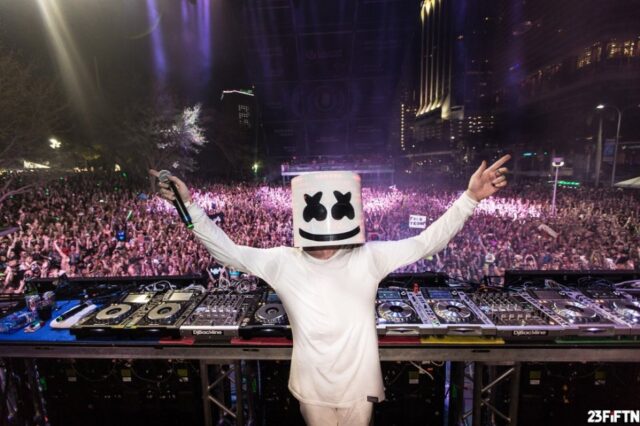 At about 7:00 AM on the east coast this morning, the internet was sent into an absolute frenzy. Marshmello, during his set at EDC Las Vegas, finally did what we\'ve all been waiting for; he took off the famed marshmello helmet to reveal his true identity.
And who\'s the man behind the mask? Take a look for yourself…
Secrets out….@tiesto pic.twitter.com/f0HFrndL8k

— marshmello (@marshmellomusic) June 20, 2016
None other than world famous Tiesto! Well, at least that\'s who was playing at that moment.
Common sense and all of the evidence still points to Dotcom as Marshmello. From the tattoo, to the birthday, we\'ve found plenty to show that it was definitely Dotcom. There\'s also the friendship between Dotcom and Slushii and the fact that Marshmello and Slushii have referred to each other as best friends as well. Here\'s Dotcom\'s reaction:
Damn I can't believe @marshmellomusic is @tiesto

— dotcorn (@iamDOTCOM) June 20, 2016
Nonetheless, this is going to throw some people in a loop, and that was most certainly the intent. There are those who think it\'s now undoubtedly Tiesto, those who are now unbelievably confused, and those who think that Marshmello is just trolling everyone as per usual.
Personally, I\'ll put my faith in the prior evidence and say that this is probably just a great job at trolling everyone, but examine the situation yourself and let us know what you think!