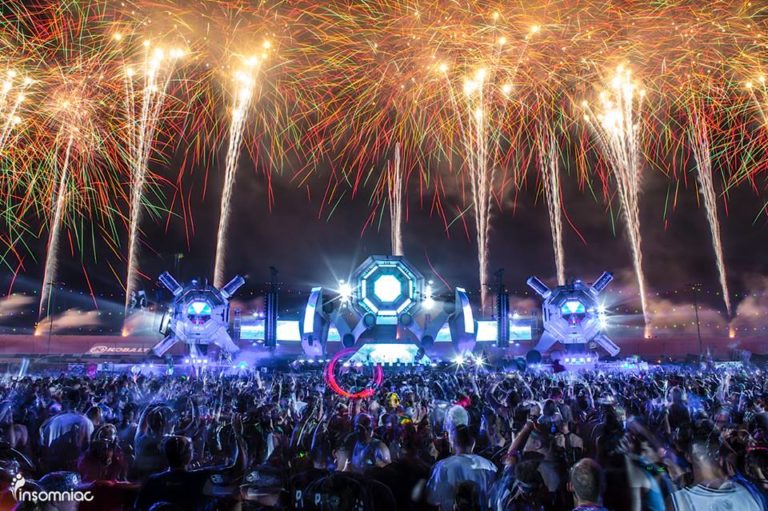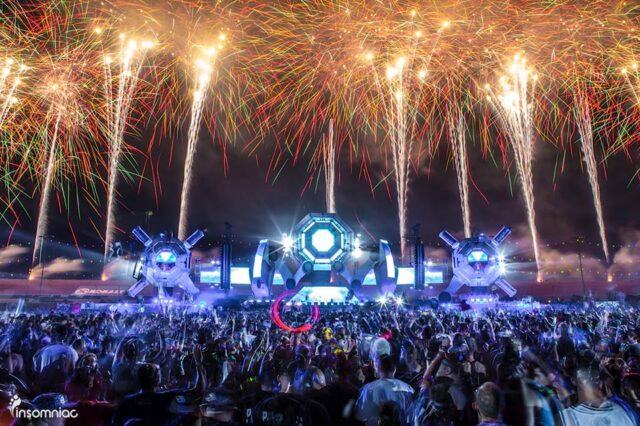 It\'s lit, fam. Literally. During Andy C's Saturday night performance at EDC's infamously filthy stage, Basspod, the place actually caught fire…and it\'s no wonder since the stage is filled with pyrotechnics. The event took place around 3am, amidst the drum & bass legend's set. Stage workers rushed to put out the flames while everyone was forced to evacuate the area. The fire was caused by a malfunctioning pyrotechnic device, but failed to put out the blaze until the festival's on-call firefighters arrived at the scene.
Fortunately, no one was seriously injured by the fire, save for one stage worker who was later treated for mild burns. Meanwhile, Andy C continued to put fourth a series of powerful outputs without hesitation as the flames were extinguished, but then had to end his set shortly afterward. The video below reveals the burning stage prop around 30 seconds in.
Check out a few fan photos of the event.