There are ways to keep your partner guessing all the way up to the big surprise at the end of the night.
Choose from these 10 romantic ways to surprise your partner with a marriage proposal or design your own idea to pop the question this Valentine's Day.
If you've been dating for a while, it can be challenging to pull off a Valentine's Day proposal as a complete surprise. When your partner might be expecting you to pop the question, a fancy dinner with candles, Vday engagement flowers, and chocolates might give the game away.
Key Takeaways
This article discusses the best ways to propose to your partner on Valentine's Day without letting your loved one know that a surprise is coming.
1. Keep it Low-Key with the No-Plan Plan
One of the best ways to spring a surprise proposal on your partner is to create a ruse that means that you can't spend Valentine's Day with your special someone. This can look like a work emergency or an out-of-town business trip that comes up.
Show your S.O. how much you care by arranging to have one of your partner's friends or family members spend the day or Valentine's evening with her instead. Then plan to have them come to a special spot where you show up to surprise her with a ring.
2. The Surprise Morning Proposal
As Valentine's Day rolls around, it's no secret that your girlfriend is probably expecting you to propose.
Make her dreams come true while pulling off the perfect surprise by stunning her with a wake-up or breakfast proposal.
The key is to let her know that you have big romantic plans for the evening ahead so that she won't suspect a thing. Bring her breakfast in bed or pop the question at a luxury brunch to blow her out of the water with an early surprise.
3. Propose with a Sweet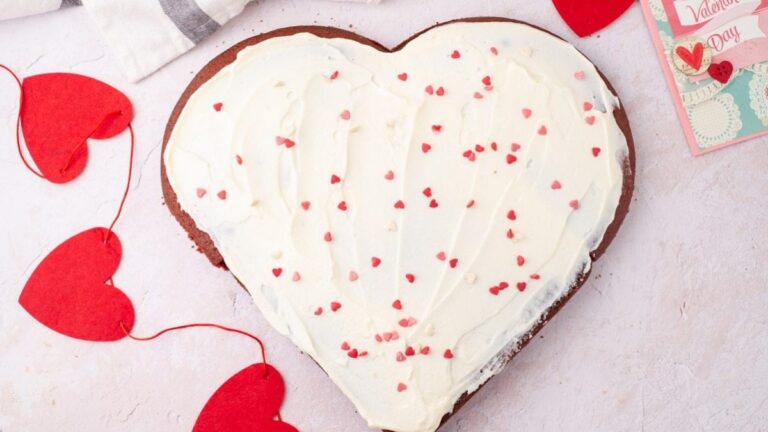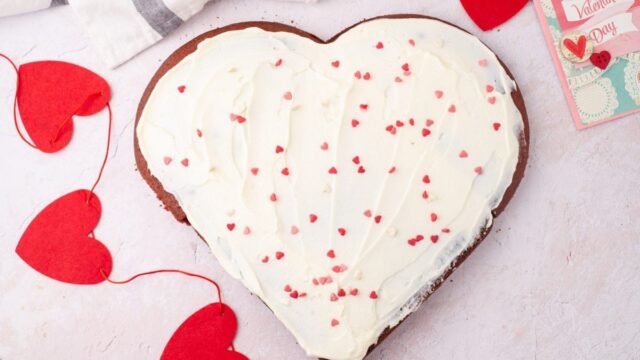 Nothing says "marry me" like a heart-shaped dessert. There are a lot of ways to surprise your special someone that include baking or ordering a cake with "Will you marry me?" written in icing.
You can also pass a sweet at the end of a movie with a message for your partner to read. When she looks up, get down on one knee with the ring in hand.
4. Recreate Your First Ever Date
What's more romantic than reminding your special someone of how you spent your first date?
Give your partner a special surprise by reserving the same restaurant or booking the same activity (with a private space for proposing) to add your own memories and nostalgia to the perfect night.
5. Lay a Romantic Trail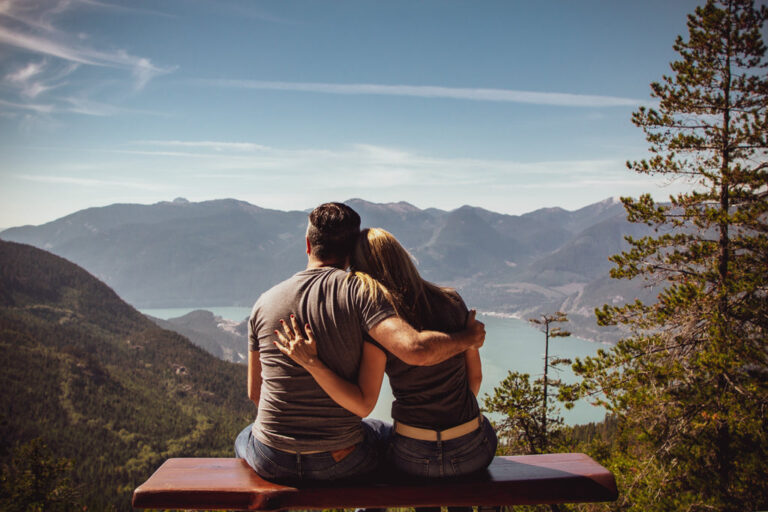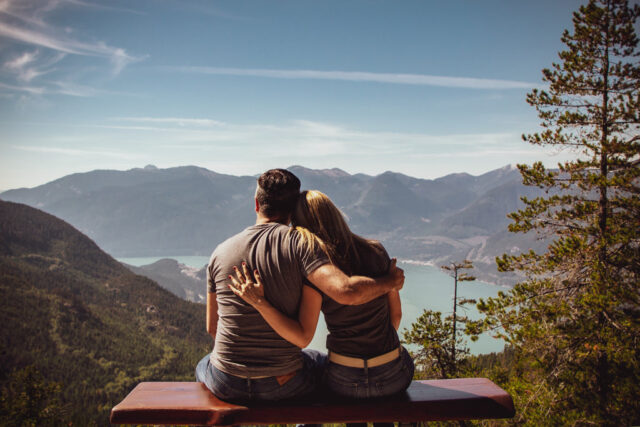 It's time for Cupid to shine if you're planning a marriage proposal on the dreamiest day of the year.
Sweep your S.O. off their feet when they come home from work with an intimate proposal setting. Create a warm candlelit glow, put on a soft romantic soundtrack in the background, and sprinkle rose petals or their favorite sweet to create a trail leading to where you wait on one knee with the ring.
Make sure to set up a tripod with your camera set on a timer so you can capture the moment forever the moment that they walk in and see you.
6. Print it Up
There's a reason why some things never go out of style. Go classic by printing your Valentine's Day proposal in the newspaper. Leave it open for your partner to find.
Just create the perfect proposal that will result in a resounding "yes". A copy of your marriage proposal is not only a creative way to pop the question, but the dated newspaper will be a timeless keepsake for your grandchildren.
7. Make a Jeweler's Appointment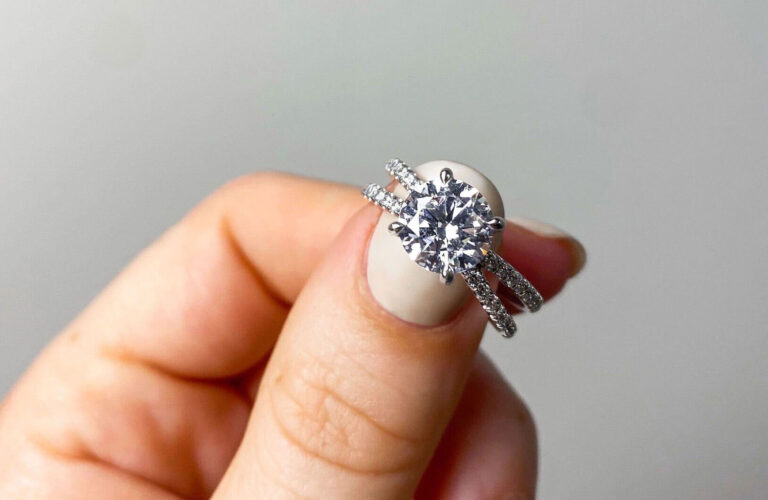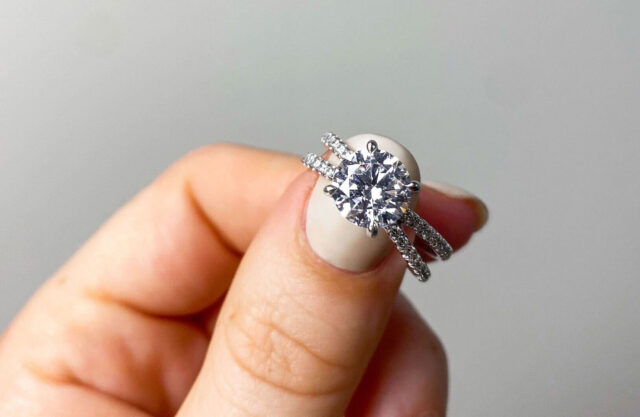 Many women love to choose their own engagement ring but still want the proposal to be a surprise. Give her the best of both worlds by letting her choose her own ring before you get down on one knee.
While this plan is a little trickier, since your partner may suspect that something is up, you can pull it off. Your partner may think that picking out the ring is the big surprise for the day. She may not expect you to propose on the spot.
Make the occasion extra special by meeting up at a nearby coffee shop and then suggesting you check out a jeweler to pick out a ring. Pop the big question and let her pick out the ring of her dreams.
8. Start a Countdown
Another fun way to spice things up with a big surprise finale is to create a holiday countdown.
For example, give your special someone a romantic gift every day of the month starting on February 1. Consider giving her love notes, heart-print pajamas, stuffed bears, a tasty homecooked meal, or flowers. At the end, unveil the engagement ring as the final surprise.
9. Remember that "One Last Thing"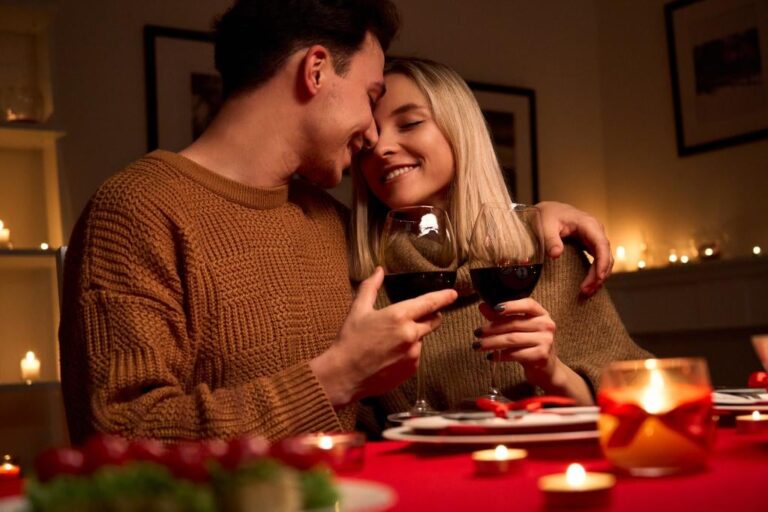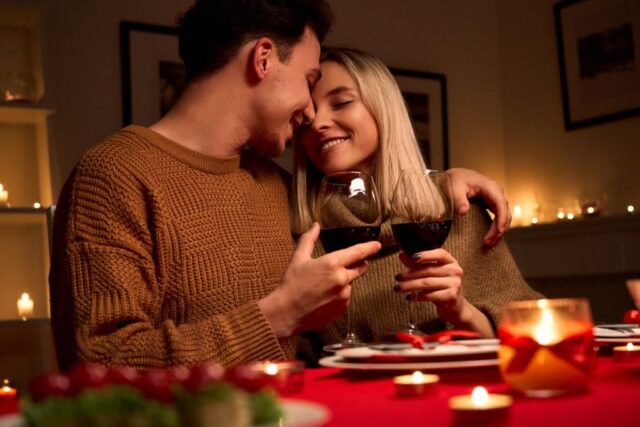 Keep your partner guessing by doing all the romantic things that are expected for a big Valentine's Day proposal – without proposing.
Enjoy a candlelit dinner, stroll on the beach or in a beautiful garden, sip wine by a cozy fireplace, or linger in the moonlight. This is the stuff of fantasy that many girls dream about.
Plan a romantic evening with many passionate gestures, but don't reveal the ring yet. Then, when the night is almost over, and you've kissed your partner goodnight, watch her gasp with surprise when you get down on one knee and open the ring box.
10. The Getaway Plan
When Valentine's Day rolls around, chances are that your partner is getting excited about a possible proposal.
If you want to surprise your girlfriend, don't wear your heart on your sleeve when it comes to Valentine's Day plans. Instead, book a special trip, a romantic getaway, or a big trip for a few weeks after the holiday.
Since you're having a special vacation, mention to your partner that it's best to go low-key for Valentine's Day. Your girlfriend will think that you plan to propose during the trip and will be blown away when you reveal your final, special surprise on Valentine's Day.
Final Thoughts
Any of these Valentine's Day proposal plans are sure to surprise and please your partner.
Make it special and keep them guessing to give them the best romantic night of their lives to remember.