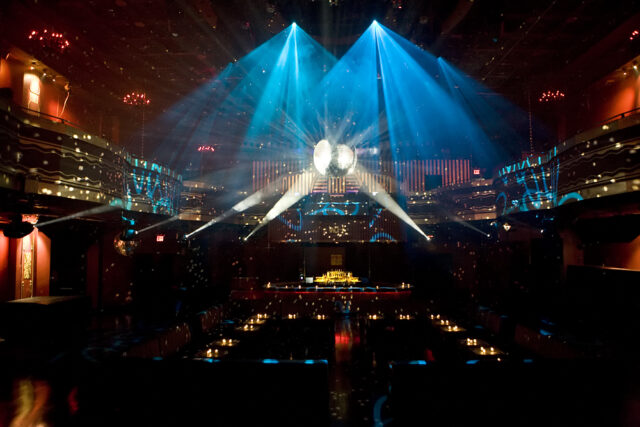 After assuming control of Manhattan's historic Webster Hall in 1989, known then as the The Ritz, the Ballinger family has decided to relinquish the beloved space to AEG Presents, and Brooklyn Sports and Entertainment (BSE). While BSE CEO Brett Yormark discussed a potential purchase with Lon Ballinger, AEG Presents acquired Bowery Presents which previously oversaw booking for the musical landmark. After extensive conversation, the two firms agreed to a 50-50 partnership, assuming the long-term lease, assets, and operating rights, while Bowery Presents will resume control of talent buying and booking.
The purchase falls perfectly in line with AEG Presents' expansion project in the Big Apple. Chairman Jay Marciano explained to writers at Billboard that "you can't have enough venues [in great markets], because, in those cities, each venue stands on its own, each venue is profitable and each service a different segment of the market." AEG and BSE have a reported $10 million renovation planned for Webster Hall — we can only imagine the beauty in store for future audiences! Meanwhile, AEG/Bowery Presents will also be opening their latest venue, Brooklyn Steel, this Thursday with an incredible five night run of LCD Soundsystem. Talk about making a grand entrance.
Get ready, New York City, there are big things ahead!
H/T: Billboard