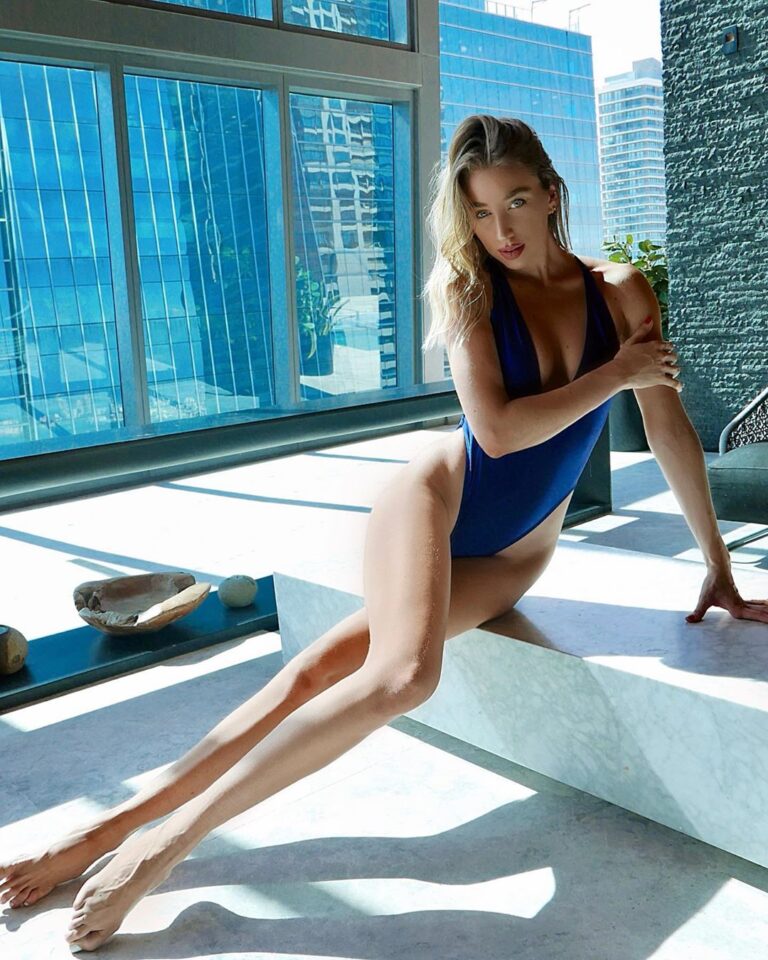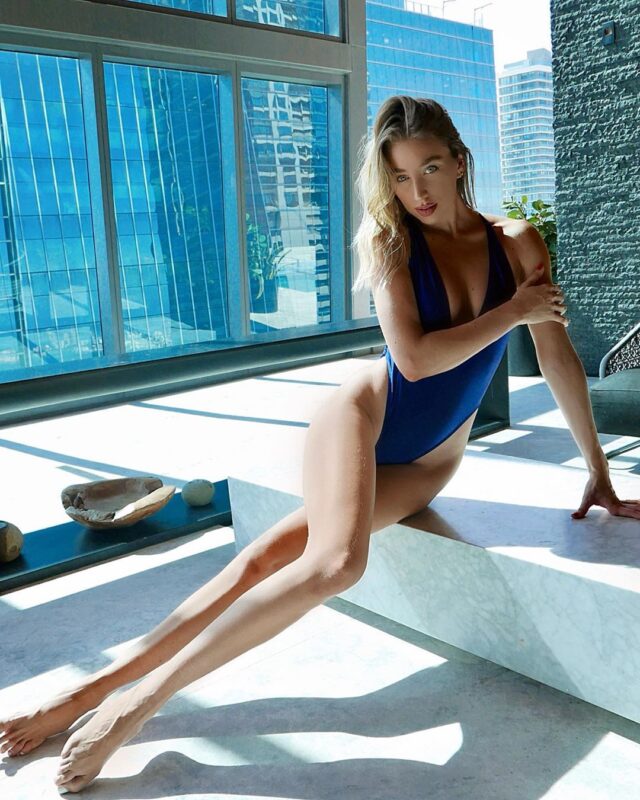 Macy Mariano has grown to become the new and upcoming Instagram star. Some recent steamy photos have been posted on her page @wanderwithmacy and it is giving us a sweat.
Its summer in Miami, where Macy is based, and posing in a bikini is never boring, its life. Every new picture that Macy posts is so eye appealing because this blonde bombshell makes us stop and stare.
The 28-year-old style influencer and travel blogger is known to work with Revolve, Gooseberry Intimates, and various types a streetwear brands frequently. She seems to be a full-time influencer as she successfully partners with brands every month. Nowadays, social media creators and influencers can pull in a whooping monthly salary due to the high demand for social media marketing. We can tell Macy slays her collaborations because her lifestyle content just keeps on getting better and better. Before her fame, she attended Nova Southeastern University and started modeling in Miami for local brands and businesses. Recently she posed at a pool, known to be with her friend Jilissa Zoltko (seen from her Instagram stories), in an orange bikini that complimented her skin, exposing her amazing long legs. Macy towers to be 6ft.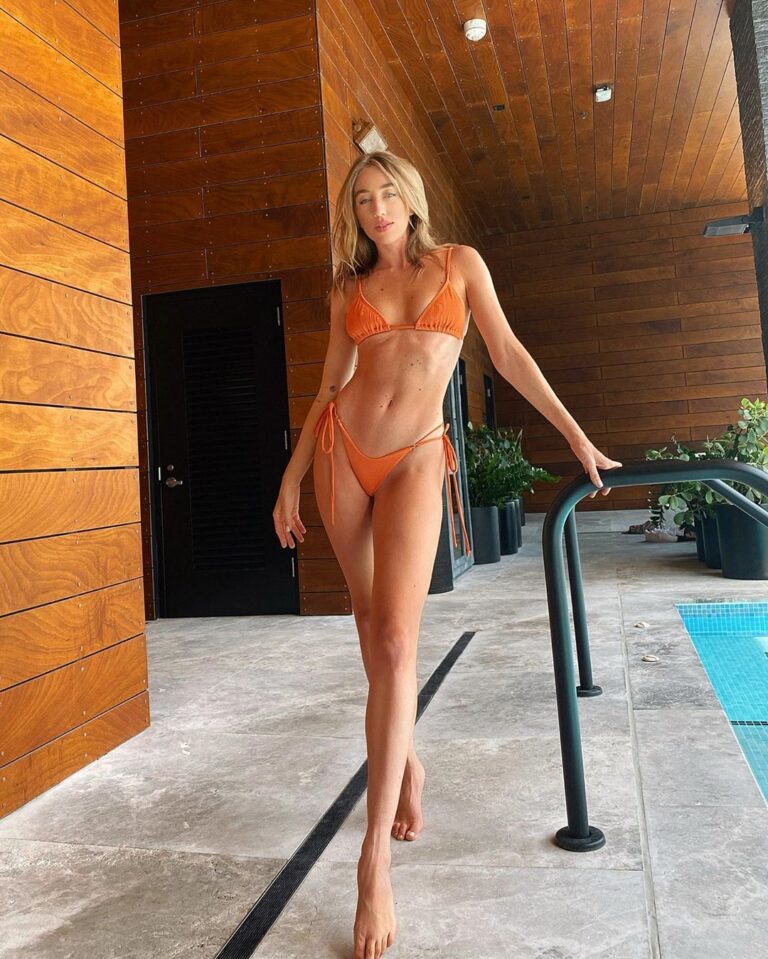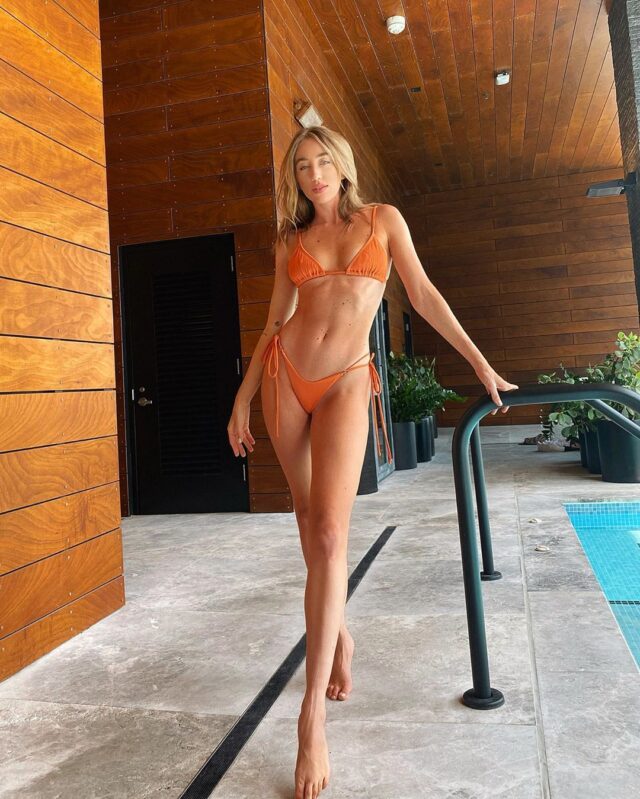 Legs for days! Macy has been treating her following to some majorly inspiring summer pictures. We wished we lived in Miami where its summer all year around. Her poses are effortless and graceful as she pulls off these revealing looks! This makes us want all of her amazing summer bikinis. Macy's style seems to be minimal, at the same time including handfuls of color and some modern fits. The model also is a total sneaker head! On one of her latest posts dating July 13th was this snap in a white bikini below from more of a lower angle, getting her amazing figure with luscious palm trees. She gives us such summer vibes!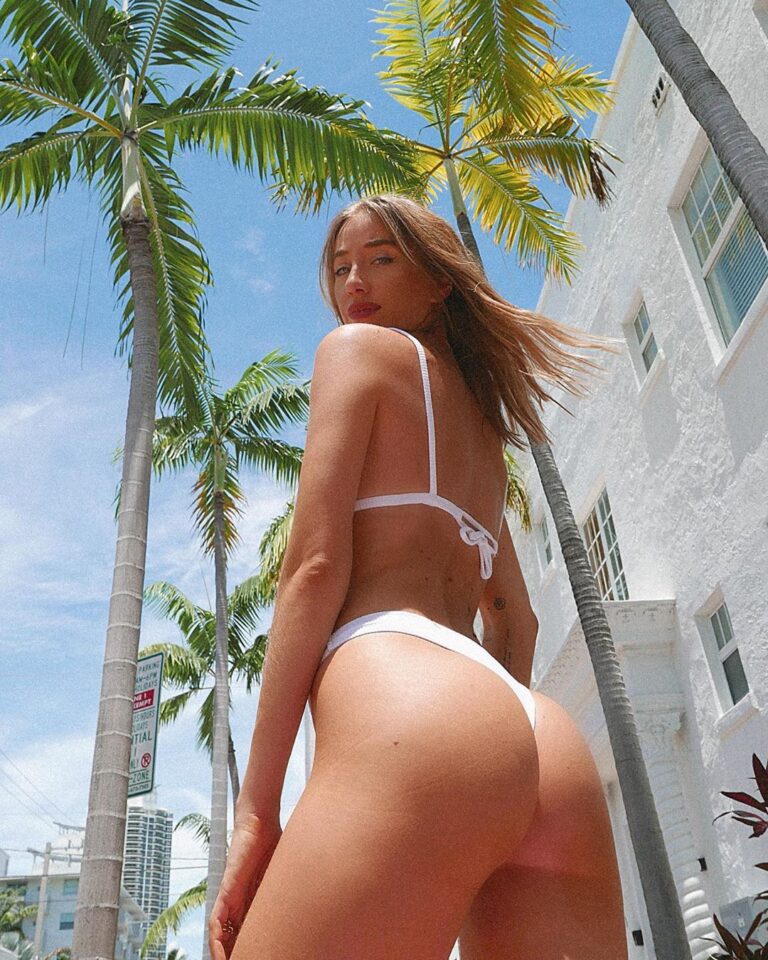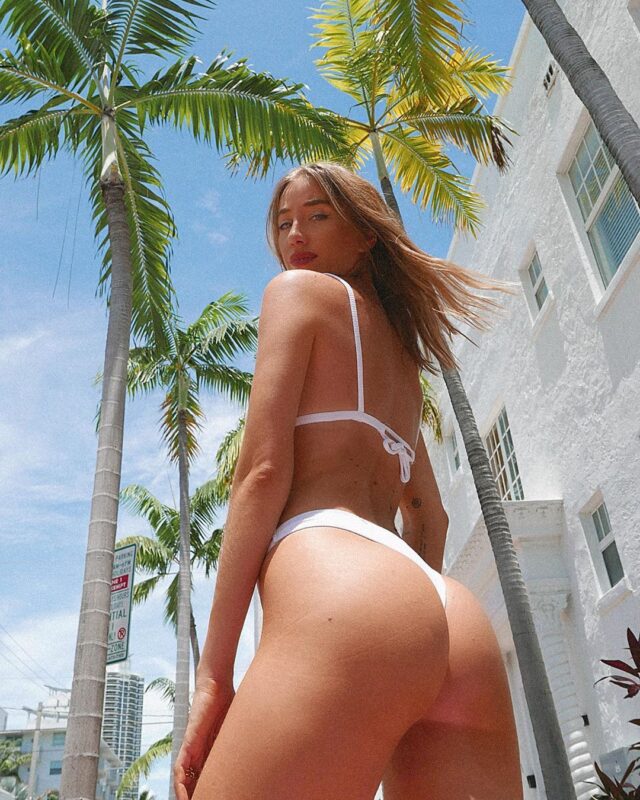 Some facts from what we have learned about Macy from sources is that she has a big family. She was born in Charlotte, NC and the oldest of four other siblings. In her youth, she moved shortly to Miami and has been there ever since. She began as an aspiring model in Miami, FL then soon branched out to LA, landing a short-term modeling contract with Otto Models. She is a Scorpio and known to be very good friends with fellow models Jessica Martin and Jilissa Zoltko. Macy's favorite places to travel are Mexico, Greece, Bahamas, and Italy. Her ethnicity is Scottish/American/Sicilian. She would love to explore more of Italy and make a trip to Scotland as well. This ravishing woman also has a travel blog, documenting some of her most successful stays and exploits with many hotels. She works closely with the Four Seasons Resorts. The model has stated in her stories that she loves rock n roll. Her favorites are Led Zeppelin, Aerosmith, ACDC, and Lenny Kravitz. The picture below had our eyes popping! We have never seen anyone walk on top of a Miami skyline, but here is Macy showing off her endless legs once again at a friend's Penthouse during sunset.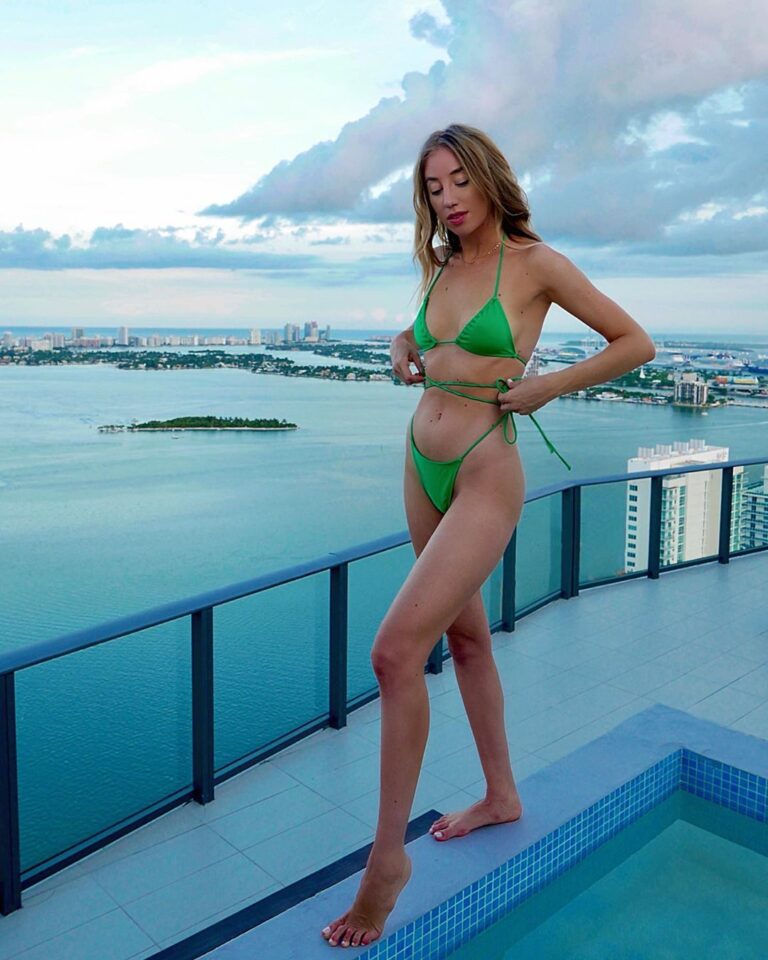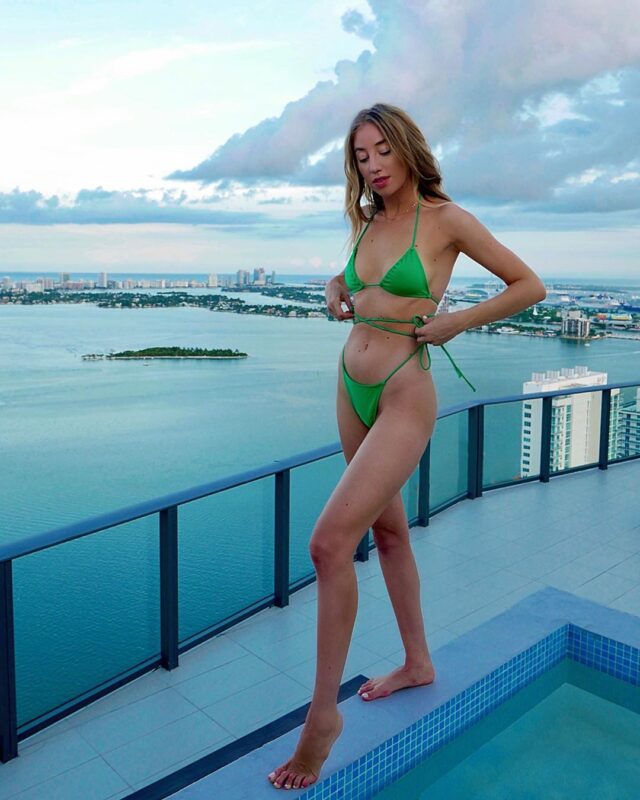 Macy Mariano is so gorgeous, and she has no shame in showing it. She does engage with her audience and from that, she is accelerating over 100K followers and growing fast. The long-legged beauty is single, after recently breaking up with her long-term boyfriend. We know that Macy has quite a sense of humor too, as her posts on Tiktok are absolutely hilarious! She loves to be herself and shows the real side of her on that platform, as opposed to seeing her through the usual stunning images on Instagram. There is clearly more than meets the eye with Macy. She seems to really love orange and yellow bikinis, as she is seen here below sitting graciously somewhere in South Beach, Miami.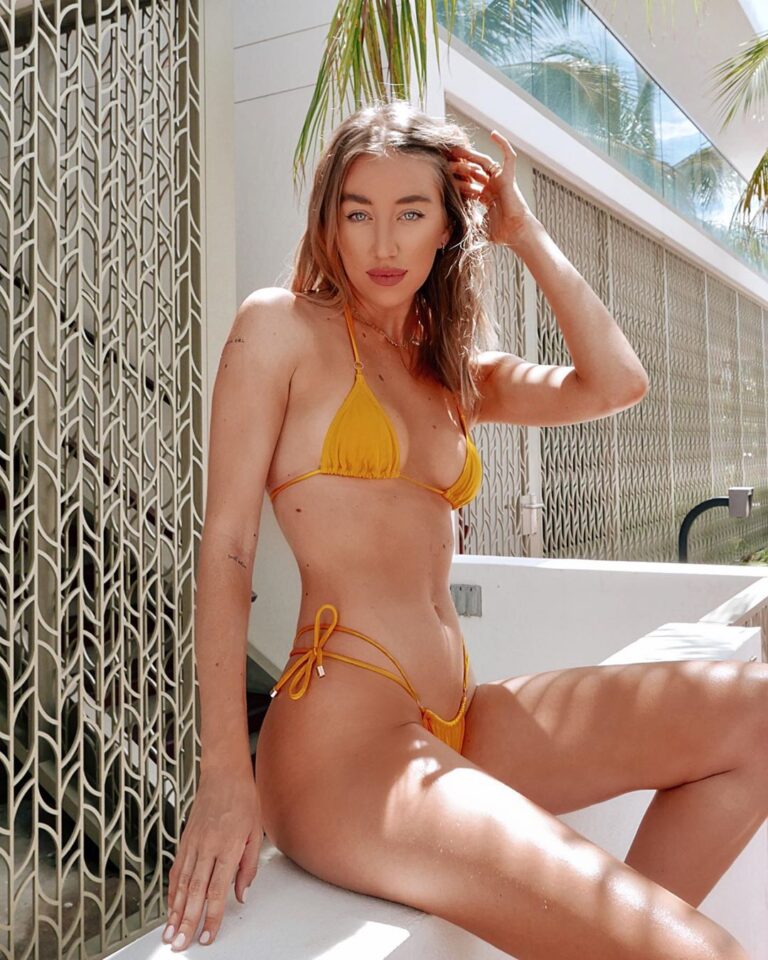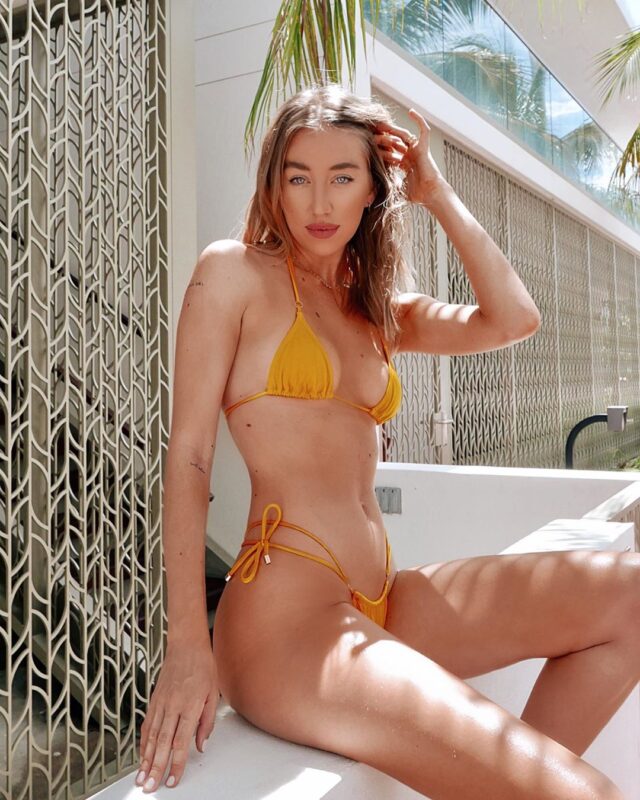 You can check out more of lovely Macy's photos here or on Instagram: @wanderwithmacy/@macysnook
Tiktok: @thisismacymariano
Website: www.wanderwithmacy.com